Jack and the Beanstalk
Andrew Ryan
Martin Dodd for UK Productions
Sunderland Empire
–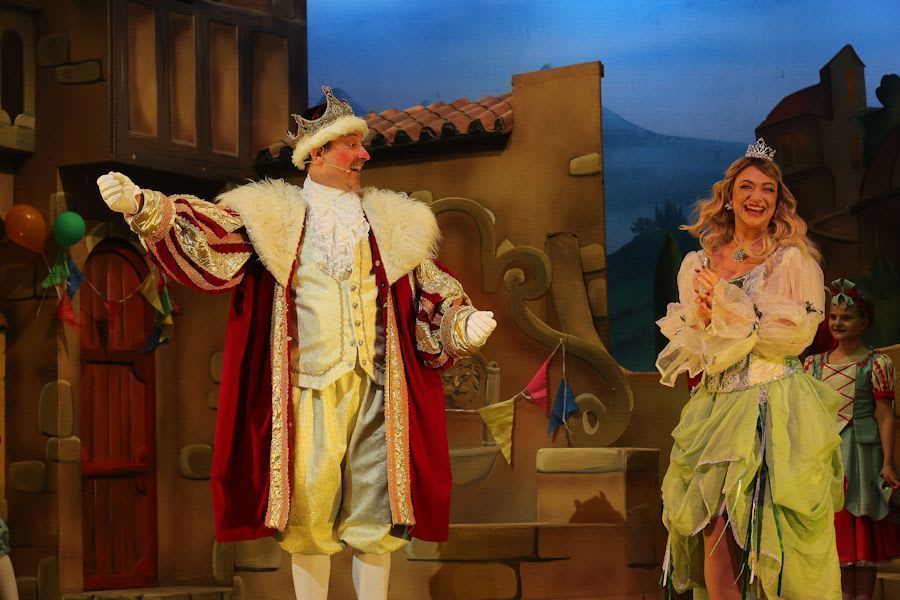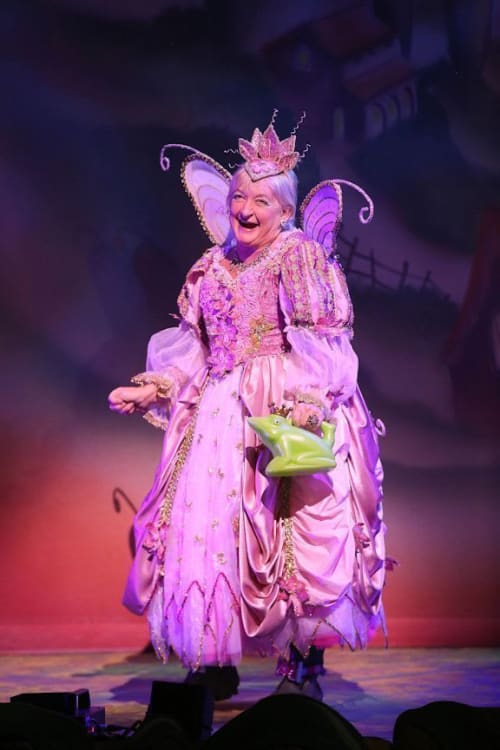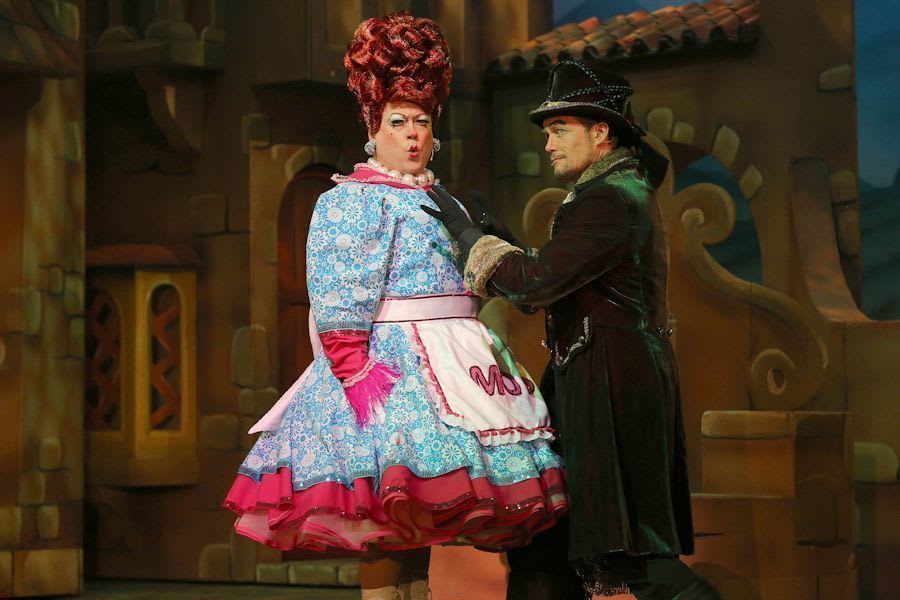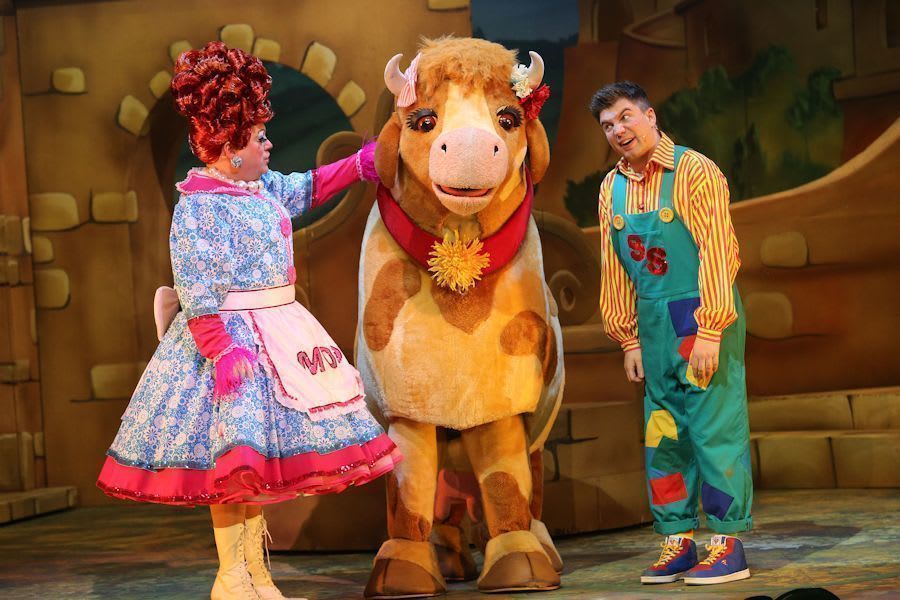 Jack and the Beanstalk at Sunderland Empire is my sixth and final panto of this season and in a way that's quite appropriate because it was at Sunderland Empire that my professional theatre (and therefore pantomime) involvement began almost fifty years ago.
In those days, the panto was produced in-house and it followed the tradition of that time, casting a mixture of seasoned panto performers as the backbone of the show and well-known figures from other branches of showbiz as the public-attracting stars, a national tradition which stretched back to the 1890s when Music Hall stars began to be appear in panto. It's a tradition which the Empire still continues.
Unlike most other pantos nowadays, where at least two principals, and sometimes more, return year after year, casts at the Empire continue to change, with the occasional returnee. In this show, for example, Philip Meeks (who plays Dame Nellie Trott) last appeared at the theatre as Nurse Penny Well in Show White in 2014. However, none of the other principals have played panto here before.
Now, putting aside personal memories (and history lesson!), let's move on to the show itself.
Like our national sport, this Jack and the Beanstalk is a game of two halves. The first half takes some time to get going. Nothing to do with the performances, for they are great throughout, but because of the way it's structured: introduce a character and give them a song; introduce another, another song; a third and a third song.
So, because of this and the usual bits of back-story telling, it is slow to get going, but it gathers pace and, as the curtain goes up on the second half, hits the ground running.
There are all the usual ingredients: a short, almost a gesture towards, a slosh scene, involving ice cream; a take-off scene, always a favourite because it winds the kids up to a fever pitch of screaming and yelling (and not just the kids either—many a dad was showing them how it should be done!); a touch of romance, and lots and lots of laughs.
And there's something I haven't seen in a North East panto for a while, a scary 3D scene which provoked many squeals and screams as bats and spiders and all sorts of horrible nasties made straight for YOU! Yes, the can be overdone, and indeed were for a time some years ago, but a generation of kids has grown up not experiencing one, so it is well worth reviving. And it gave an additional twist to the take-off scene.
As Jack, David Barrett (recovered from a bout of laryngitis which delayed the press night for a few days) makes an engaging swashbuckler of a hero—and he can dance too. His love, the Princess Jill, is played by Jade Natalie of kids' TV pop band Go!Go!Go! and Nickelodeon's Nick Jr channel and she is all that a Princess and the hero's love interest should be.
Our friend, the boy whose gang we all want to be in, is Simple Simon. Charlie Guest already has quite an array of panto and musical theatre experience and has the ability to relate immediately to the audience and get the kids—and adults—on his side.
Of course Jack and Simon have a mother, Dame Nellie Trot, played by South Shields-born Philip Meeks, who, incidentally, not only regularly appears as Dame but is also a playwright, a former Emmerdale scriptwriter and a writer of pantos. His experience shows in his easy relationship with the audience and his comic timing. He has an excellent singing voice too.
With a wide experience of the West End and touring, Graham Martin brings a sure hand to the part of the King, Jill's father. This is not an over-the-top king; he's actually quite sensible but not above leading the villagers in a bit of a knees-up. We like him!
The representatives of Good and Evil are the Vegetable Fairy (Janine Duvitski) and the Giant's henchman Fleshcreep (Bill Ward), the star names. They are "from the tele" certainly but they also have extensive stage experience, including the National Theatre, the Old Vic and the RSC (Duvitski) and the West End, Manchester Royal Exchange, Clwyd Theatr Cymru and Northern Stage (Ward).
Duvitski gives the Fairy just a slight touch of endearing scattiness whilst Ward clearly revels in being nasty and both put in the kind of solid performance you would expect but don't, if has to be said, always get.
An excellent ensemble of mainly local dancers—one boy from Carlisle, one girl from Newcastle and three from Sunderland—along with the juveniles from local dance schools give the finishing polish to the musical numbers.
But there was one actor/dancer who was not credited in the programme. Daisy, you were brilliant! And what a lovely loud moo you have! You deserve a credit!
Reviewer: Peter Lathan