Jack and the Beanstalk
Simon Aylin
For One From The Heart
The Wyvern, Swindon
–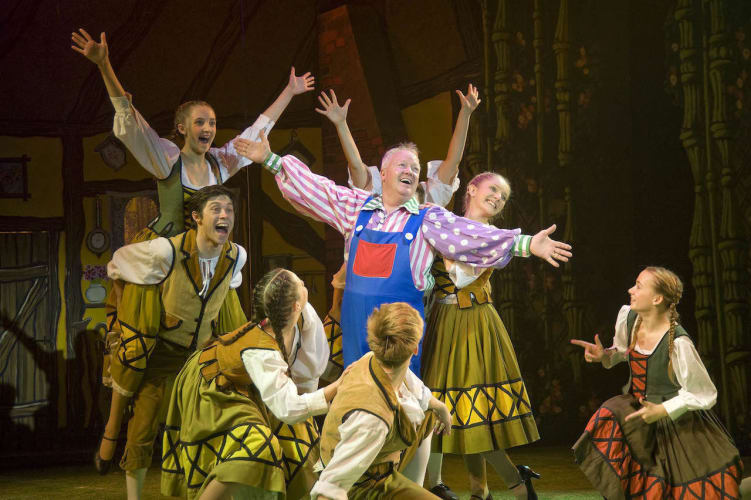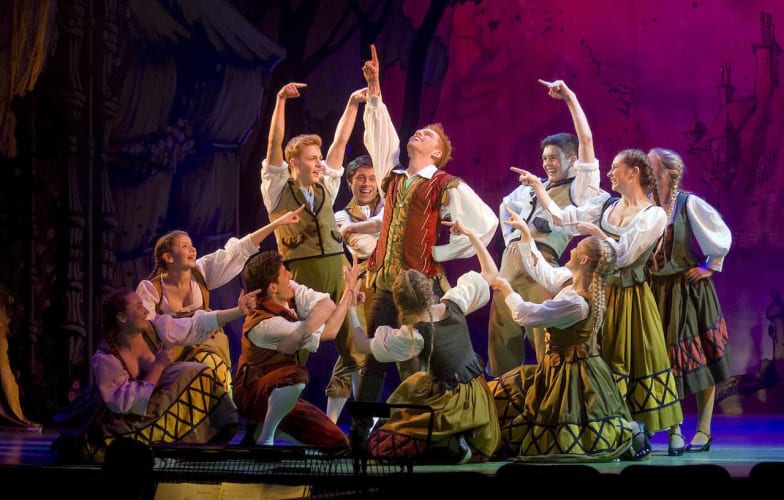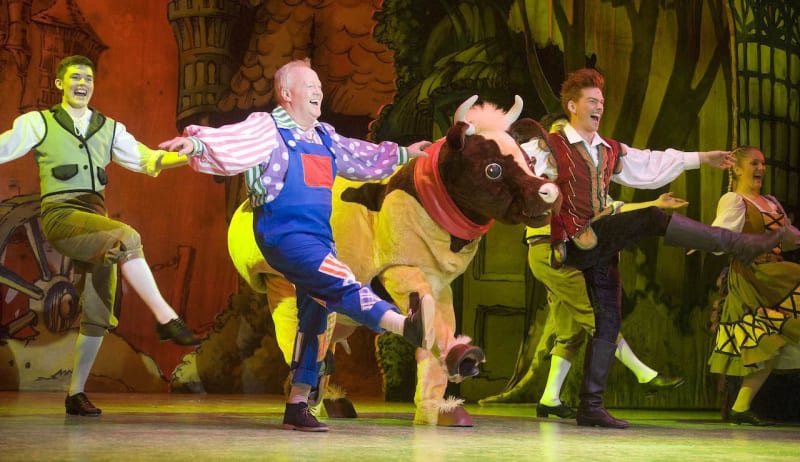 There is always something special about the pantomimes at the Wyvern Theatre in Swindon and, rather like the magic beans in this year's Jack and the Beanstalk, they have conjured up the perfect ingredients for a "Ginormous" fun time.
With a witty script by Simon Aylin that has plenty of tomfoolery for the kids and more than a nod or two for the adults, it had the enthusiastic audience whooping with excitement as they fervently joined in.
The ever-popular Keith Chegwin, returning for his third year to play Silly Billy, creates an instant rapport with the audience and seems to be thoroughly enjoying himself. He is a natural performer and the audience loved him.
Making his debut as panto villain, Simon Wegrzyn is a truly creepy Fleshcreep who taunts the audience with his catchphrase, "you're all a bunch of losers" and encourages them to boo him louder and louder; they obliged with a wall of sound.
Jennifer Greenwood is a splendid Fairy Nuff whose magic spells keep going wrong as she seeks to thwart the evil Fleshcreep. She has a wonderful singing voice and powerfully performs the show-stopping song "Defying Gravity" from Wicked.
The talented Samuel Parker makes an excellent Jack, the hero who seeks adventure and is determined to be a champion and kill the giant that is terrorising the village. His performance is filled with energy and total commitment.
Hollie Evans, who played the role of Wendy in last year's Peter Pan, makes a delightful Jill who falls in love with Jack and there is a charming onstage chemistry between them.
Her father, the bumbling King Mannypence, convincingly played by Andrew Whitehead needs to collect the rent to give to the giant much to the consternation of the villagers.
Every panto needs a dame and David Ashley is outstanding as Dame Trott. Her outrageous costumes are a joy to see and she has a convincing empathy with the audience. She delivers the most dreadful puns, particularly in the scene with Billy when they are milking the cow who performs an impressive tap dance with the chorus—well she, "had all the moo-s."
When Daisy is taken to market to be sold and ends up being bought by a disguised Fleshcreep, one small girl, so absorbed in the story, called out, "take her back Jack" much to the delight of everyone.
But as Jack has been tricked, there are no gold coins and his mother throws them away in disgrace, but they grow before our eyes into a gigantic beanstalk and Jack does climb it in a true theatrical magical moment.
There is a vibrant musical score played under the direction of Robert Rayner that had everyone dancing in the aisles.
Skilfully directed by Guy Unsworth with exceedingly high production standards, beautiful set and costumes and slick inventive choreography by Joanna Goodwin performed by students from Laine Theatre Arts and a junior chorus selected from local schools, this spectacular panto, rather like the beanstalk, soars to the heights.
Reviewer: Robin Strapp