Jack and the Beanstalk
Jack Counsel
Yvonne Arnaud Theatre
Yvonne Arnaud Theatre
–

Listing details and ticket info...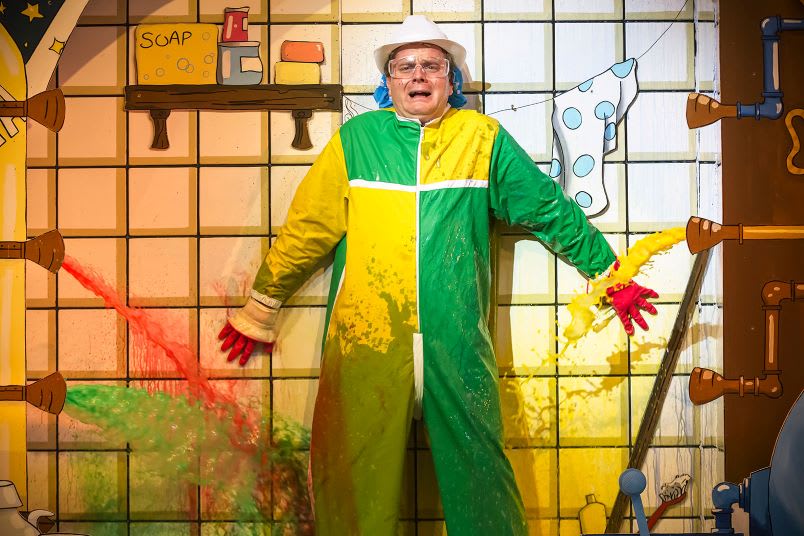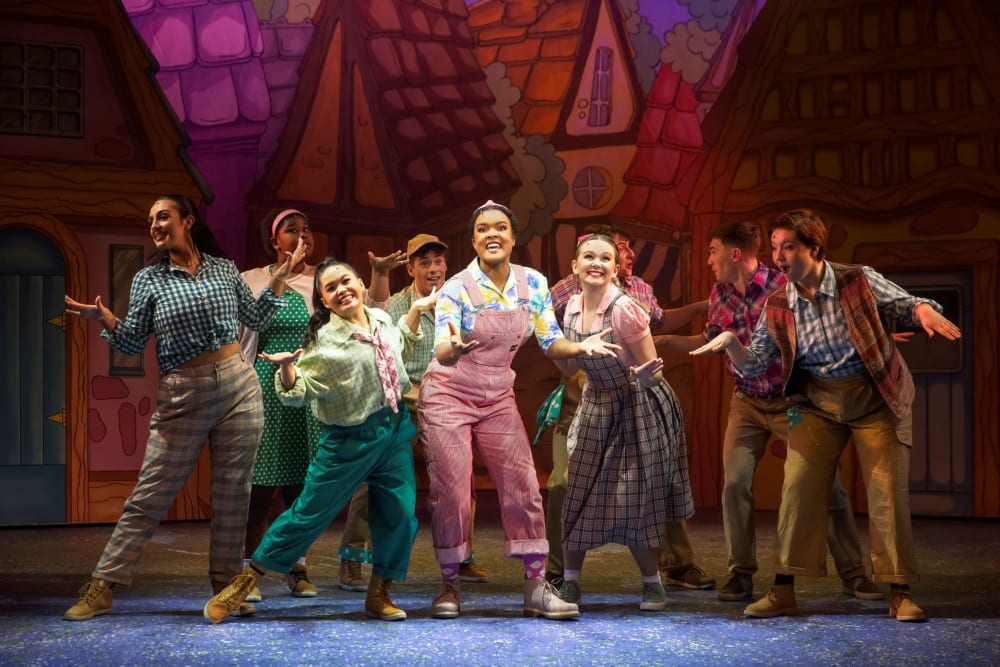 Produced by an in-house team, the Yvonne Arnaud pantomimes are known for their family friendly fun offering traditional entertainment but with a nod to the modern.
Jack and the Beanstalk continues this approach with a 'girl boss' Jill, home-working Fairy and a strong sustainability message. It's not a radical reinterpretation, however, and for those looking for festive familiarity, there's plenty of interaction, dancing cow, a colourful slosh scene and of course a very messy "Twelve Days of Christmas" song.
The show must go on, and in pantoland, if you sprinkle a bit of magic, it certainly does. Last night's performance saw two understudies and a swing take leading roles and full credit must be given to the cast for navigating their way through the energetic show with only a few missteps.
Striding into the role of Jill, Natasha Cayabyab is a sweet and likeable leading lady—she may not be principal boy, but with hands on hips and easy confidence, she's one thigh slap away from taking the mantle. Holly Sexton provides a bubbly and occasionally sassy Fairy Foxglove, showcasing her vocal abilities and shining particularly brightly in act two's weather-related opening medley.
In the trickier role of Slightly Fragile Simon, Liam Kelly gives an enthusiastic turn and is aided by the experienced Peter Gordon, who, returning for his 16th year, offers a somewhat cranky Mary from the Dairy. His asides and many ad-libs are welcome and in true panto spirit, his outfits are suitably silly, the hot air balloon inspired jodhpurs a definite highlight!
With great singing voice and animated delivery, Ernest Stroud is a perfect Jack, building an easy rapport with the audience and projecting a trusting nature that makes it all too easy for him to fall victim to Hendrix the Horrible. In this roughish role, Kit Hesketh-Harvey unfortunately doesn't quite hit the right notes, his usual sarcasm and imperious air far more suited to a grandiose villain and his Taylor Swift number, complete with chicken backing dancers, is rather like a strange fever dream. However, his quick wit is on full display when flirting with audience members and his personalised verse during the final poem a neat inclusion.
With 'he's behind you' moments, lively dance routines and popular music choices, there's plenty to enjoy in this year's production and, after some warming up, the children (and big kids) in the audience certainly responded with enthusiasm, however this isn't the strongest outing from the creative team and the script and direction could do with a little extra fairy magic to make it really sparkle.
Reviewer: Amy Yorston