Jack Lear
Ben Benison
Hull Truck Theatre
Northern Stage, Newcastle
–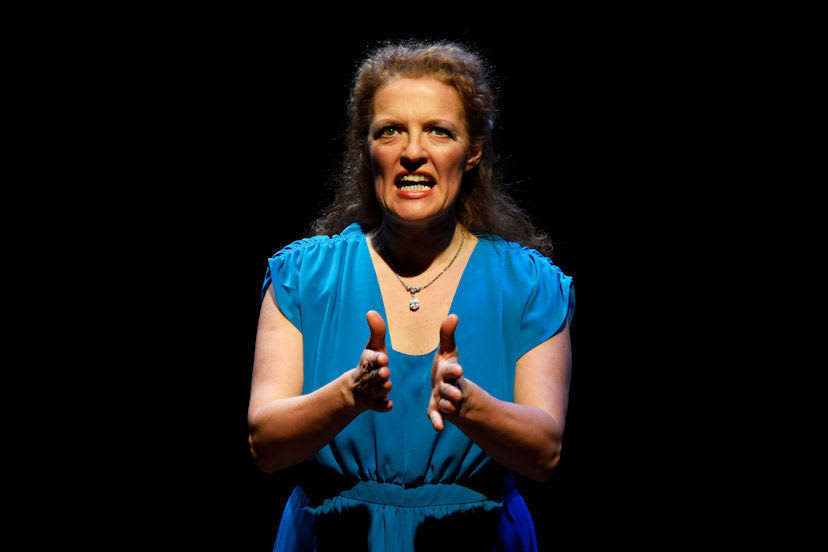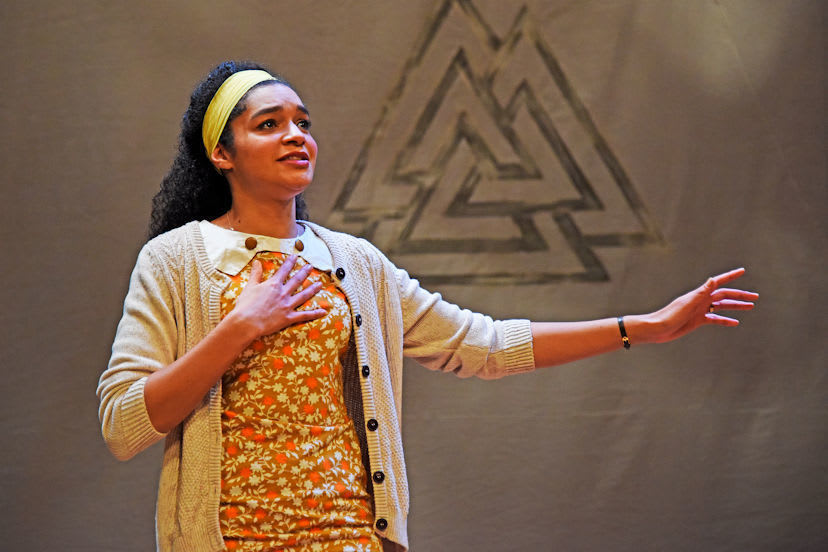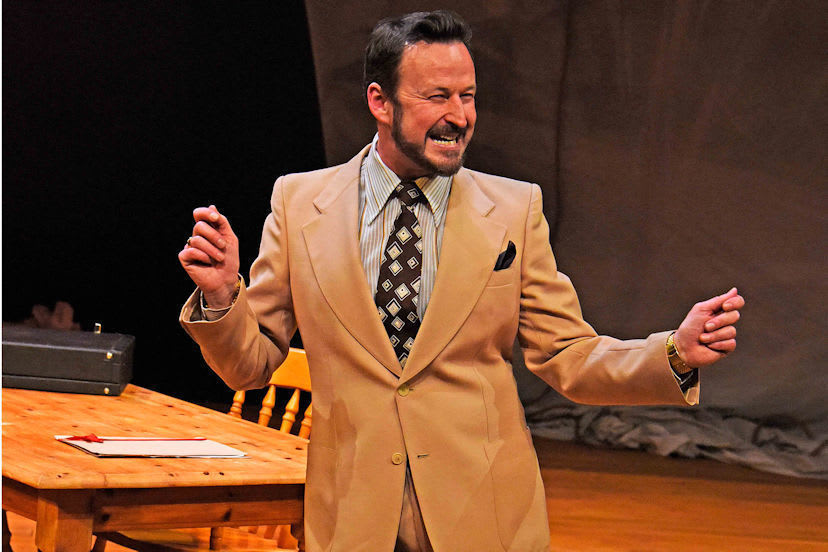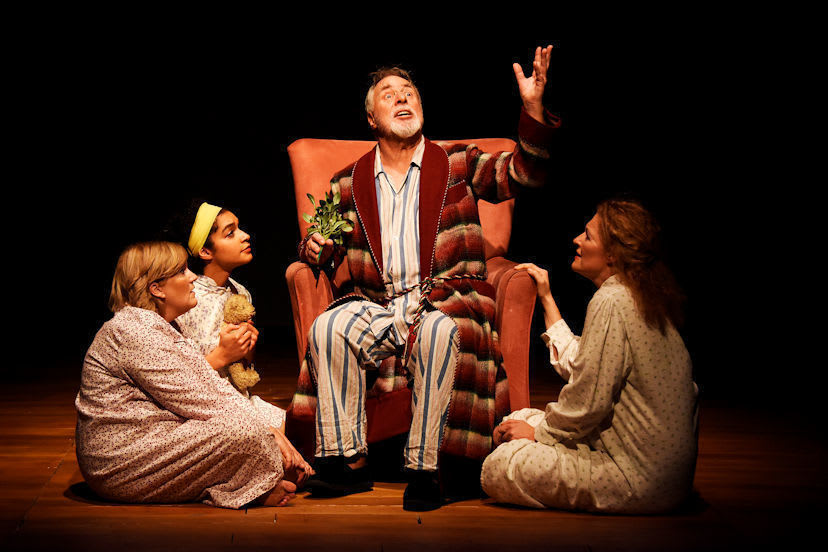 A "gritty reworking of Shakespeare's King Lear set on the River Humber," says the publicity for Jack Lear.
Actually it's a pared-down version of Shakespeare's greatest tragedy. Like his Shakespearean predecessor, Jack Lear (Barrie Rutter) has three daughters and, as he is getting old, wants to divide his possessions between them so they will look after him in his old age and he won't have to go into the sort of soul-destroying home that he dreads. Inevitably, as happened to the King, it all goes wrong for him and all his own fault because of his drinking and riotous living.
In this version, though, there's no Gloucester, Edgar and Edmund sub-plot, although an Edmund, in this case a womanising lawyer, still seduces both older sisters. There's no equivalent to the Fool or Kent but we still have the "Blow, winds, and crack your cheeks" scene, albeit transposed from the heath to a trawler in a storm at sea. And although it's in Lear's failing mind, not objective reality, it nonetheless has a power enhanced by the clashing percussion, flashing lights and the projection of the raging seas on the sail which forms part of the set for the first half. Is that a deliberate anachronism to emphasise Lear's unhinged mind? It's a long time since trawlers were sail-powered.
His daughters—Morgana, the Goneril figure, played by Nicola Sanderson, Freda (Regan), played by Sarah Naughton, and Victoria (Cordelia) the youngest, played by Olivia Onyehara—have a much more understandable, some would say legitimate, reason to treat their father as they do, than the originals. He wanted sons but got daughters and so the two oldest were treated, so we are told, as "men-daughters", sent to work at sea from an early age with all the hardship and pain that implies, and there is more than a suggestion that they were sexually abused by the crew.
This Lear is fascinated by the Norse Gods. In a flashback to when his daughters were young children, he tells them a story of Loki, the trickster god, and they listen, all agog. And Morgana and Freda, the most volatile of the three, are brought up to settle their differences by duelling with Viking longswords.
The cast, with the exception of the lawyer Edmund (Andy Cryer) who cuts a Saturday Night Fever John Travolta-like figure in the disco to which he takes each of the elder sisters, speak with a thick Hull accent which at times feels very much at odds with the iambic pentameter of Benison's script.
This criticism is not, however, to denigrate the performances, particularly those of Sanderson and Naughton who are like forces of nature, almost elemental, powerful figures forged by their upbringing, given a mythological status by the prowess with the longsword, who really dominate the stage. Onyehara's Victoria is more contemporary, more gentle and, like Cordelia, "her voice was ever soft, / Gentle and low."
Edmund is not part of the tempestuous world of the Lears. He is a charming, self-centred, womanising villain, always fitting himself in with the company he keeps but always observing himself and the effect he is having as if from the outside. He is amused, with the scorn that the conman has for his mark. In his posed-in-a-spotlight Travolta-esque disco persona he is laughing at those who are fooled by him—and sharing that laughter with us. Cryer is totally convincing!
As for Barrie Rutter, one might think that the part was written for him—it wasn't, but it might have been. He loves the Northern accent (any Northern accent, but his native Hull obviously means a lot to him) and the big emotions and this production (which he also directs) gives him an opportunity to indulge that love.
But in spite of all the good things in this production (and I haven't mentioned the music, which I should have for it was excellent), it didn't quite work for me. Why? The ingredients—the verse, the Hull accent, the contemporary setting, the Norse interpolation—just didn't quite gel together. I can't be any more precise than that. Sorry!
Reviewer: Peter Lathan