Jacob Storms' Tennessee Rising: The Dawn of Tennessee Williams
Jacob Storms
Assembly Rooms
–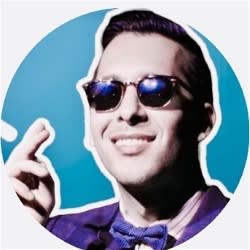 Writer/actor Jacob Storms has presented here a rose-coloured-glasses slice of the early days of Tennessee Williams.
There are, at the very least, 14 biographies of Tennessee Williams, so Mister Storms must have said to himself early on, "well, where do I start?" And one of the things he didn't want to do is read 14 biographies. But he has done his research. And he does so look like he is happy and comfortable in this little slice of Williamsworld.
Daunting as 14 biographies, much of which is repetitive, some of it is opinion, and a little is probably inaccurate. We know that his father abandoned his family. We know that his mother was oppressively controlling. We know that his sister had mental health problems that were helped or hindered by a pre-frontal lobotomy. We know that early, he was tortured by his homosexuality, what it meant to him, his family and friends. He is the Tom in Glass Menagerie; maybe the most autobiographical of his plays.
Along with Mister Storms, we know that Tennessee Williams became the Shakespeare of America and he is debated as one of the world's greatest writers and playwrights.
But Mister Storms has written a warm and fuzzy slice of Tennessee Williams. As a performer, he has mastered his subject and his text. He's easy to watch and engaging in the character he has created. There is much to be learned about Williams.
Although Alan Cummings is credited as the original director, Mister Storms has created a little world that his Tennessee Williams inhabits easily.
Reviewer: Catherine Lamm