Jane Eyre
Choreographed by Cathy Marston
Northern Ballet
Cast, Doncaster
–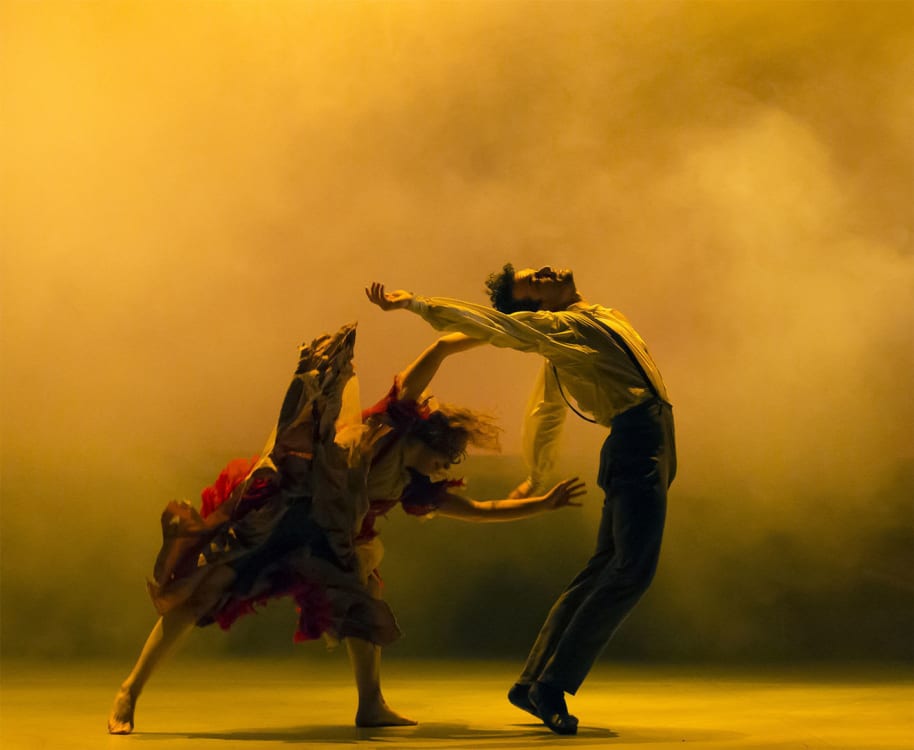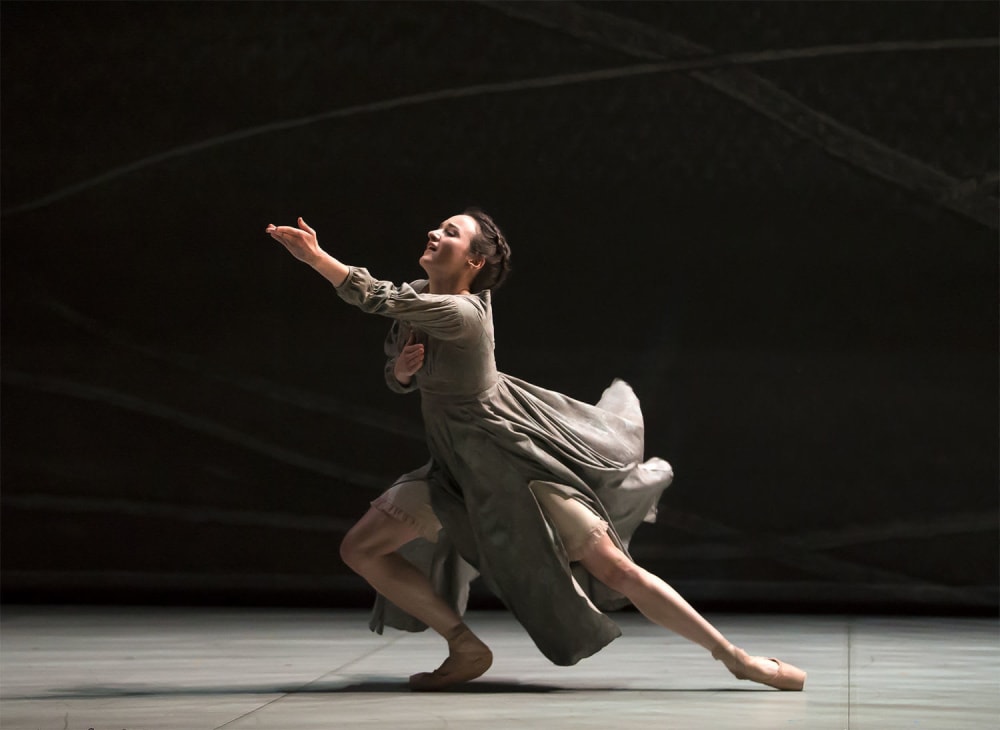 Northern Ballet's brand new adaptation of Charlotte Brontë's classic novel is so packed with riches and wonders that it can be heartily recommended to ballet beginners, and indeed anyone who's a fan of thrilling stage imagery and atmospheric, intricate, endlessly inventive storytelling.
Choreographer and director Cathy Marston describes how she was drawn to Jane's unpredictability, how "her reactions are seldom obvious". The same could be said of Marston's choreography, the inventiveness of which inspires constant surprise and awe. There is never an obvious lift or plié; rather these are reversed, conducted backhand, snatched unexpectedly and made (deliberately) awkward.
Awkward, angular, yet always beautiful, and always in the service of some remarkably clear narrative. The story has been pared back to a series of central relationships and some key settings and events. To begin with, we see Antoinette Brooks-Daw as Young Jane in a series of oblique, dreamlike images which gradually either cohere into the familiar story or return later to be explained.
Throughout this streamlined piece, Marston's choreography sets up a series of striking motifs and images, many of which are repeated with variation and often irony by the different dancers. There is a memorable graveside scene as Young Jane is consoled on the loss of her parents, after which she launches into a stunningly evocative cycle of moves which speak of grief, solitude, independence and desolation.
Pointe work is used creatively in drawing a number of neatly differentiated cameos in the scene, and this—the swift and powerful generation of character and atmosphere—is a calling card of the production.
Patrick Kinmonth's fine set and costume, and Alastair West's impeccable lighting design, help in creating the gothic oddness of the early narrative, as well as giving us one of the most simple and effective—and indeed beautiful—conflagrations I have ever seen on stage.
The music, "compiled and composed" by Philip Feeney and conducted by John Pryce-Jones, is edgy, often modern-sounding, but nonetheless rhythmic, dynamic and with moments of wit, all of which suits the tone of the ballet splendidly.
Dreda Blow dances the older Jane Eyre with poise and restraint where required, but also launches into some explosive and remarkable physicality in her solos and, particularly, the passionate pas de deux she has with Javier Torres as Rochester.
Torres's incarnation of the character is enigmatic, likeable and conflicted. Again here, the choreography and direction sets up some simple and unusual repeated gestures which efficiently establish evocative shorthands for the characters. Rochester offers listless handshakes, sprawls in his oversized chair, leans out his leg to bar Jane's departure. It's a thrillingly modern movement vocabulary, which also includes some violent floorwork from several of the dancers.
Throughout the company, there are strong performances both in chorus and in individual characterisation. As Bertha Mason, the famed "madwoman in the attic", soloist Victoria Sibson has her work cut out to enter the action late and make an impression as an oddity amongst some already unusual and breath-taking shapes and moves. She rises to the task superbly, aided again by sensitive direction and design work.
The final image is suitably ambiguous, rejecting (as the novel does) a straightforward romantic ending in favour of a much more thought-provoking and involving image: one of independence? Or of irredeemable isolation? And what, really, is the difference?
Like its titular character, then, this ballet demonstrates a fierce intelligence and wit, beneath which an uncontrollable passion and a deep melancholy also flow.
The run at Cast sold out long before its opening, but if you can catch Northern Ballet on tour it comes highly recommended.
Reviewer: Mark Smith