JB Shorts 12
Peter Kerry, James Quinn, Jane McNulty, Trevor Suthers, David Isaac, Martin Jameson and Carole Solazzo
Reallife Theatre Company
Joshua Brooks, Manchester
–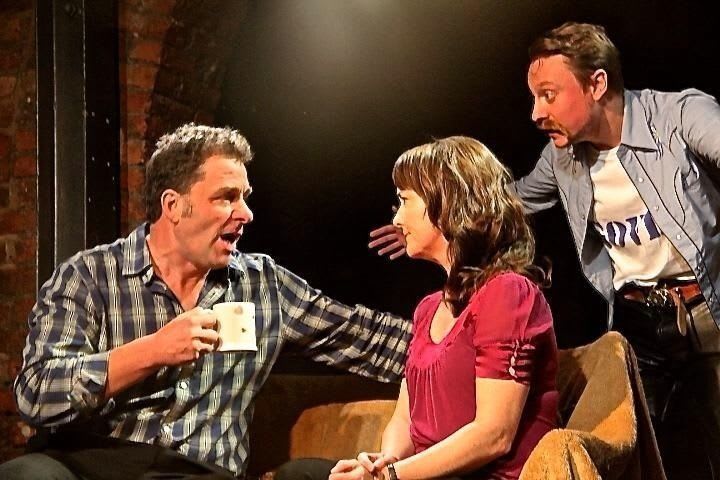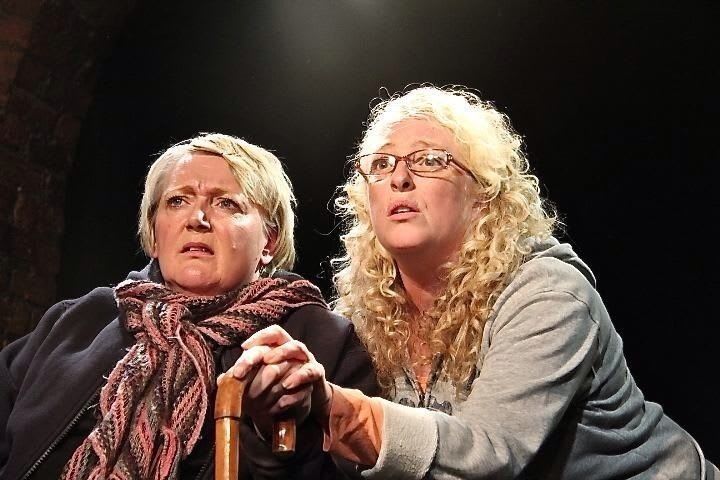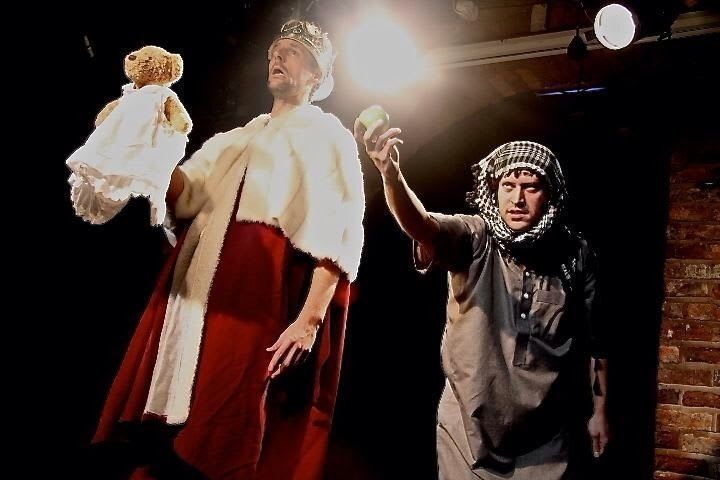 Reallife's biannual JB Shorts collection of new short stage plays by experienced TV writers is now up to number twelve, although a few writers have pushed beyond the usual fifteen-minute limit to give a running time, including interval, of more than two hours.
Unusually, James Quinn's play Mr Normal, co-written with Peter Kerry and directed by Malcolm Raeburn, opens the evening—Quinn usually pens the finale piece at JB. Set in the midst of what is variously referred to as a plague or a zombie attack, title character Tim (Eric Potts) has fortunately built a shelter in his house for himself, his wife Mirabelle (Cat Formby), their son Jack (Jack Dearsley) and Jack's wife Emma (Jennifer Hulman).
While it at first looks as though wife and mother-in-law are likely to kill one another while confined together, it turns out that their hatred is covering up rather different feelings from their husbands.
It's an interesting idea that may have been snappier and more effective if cut back to fifteen minutes but rather runs out of steam. There is some over-projection of voices for a small pub cellar, but Potts creates a lovely portrayal of a pernickety, perhaps boring family man.
There is a rather more serious piece, though still with a few laughs, from Jane McNulty with A Hairline Crack, directed by Paul Blinkhorn. It portrays an uncertain relationship between two older women who share a grim flat that is filled with broken and incomplete tea sets that disabled Button (Cathy Breeze) finds on the web and sends Ronnie (Tigga Goulding) to collect.
The plan was to make a fortune when the market is right and open a shop by the seaside, but they have ended up with a flat full of junk. But the real heart of this play is a chillingly portrayed abusive and controlling relationship in which Button will not let Ronnie do anything without her express instruction. This is played frighteningly realistically in two convincing performances.
Another play with a serious theme is Special Needs from Trevor Suthers, directed by Matthew Bloxham. Beverley (Deborah Brian) and Greg (Mike Woodhead) are divorced but have a severely disabled daughter Natalie, who lives with Beverley.
The daughter remains unseen but is used by both ex-partners to abuse the other. Beverley is convinced that he left because of Natalie, but Greg insists that he was planning on leaving long before Natalie was born. The tension builds when he reveals he is seeing Rachel, who works at Natalie's special school and is rather younger than him.
Greg also has to convince Rachel (Jessica Pearson) of this, but the scenes between them don't work as well as they hold back, rather than progress, the story. However it is an interesting piece that is well played.
David Isaac brings us out of the interval with Paradise Island, directed by Justine Potter. With some strained audience participation, The King (Richard Hand) addresses the audience as his subjects, until an immigrant, Abdullah (Abdullah Afzal), enters. The King tries to eject him, but then sends him to defeat The Monster (John Catterall).
It's a slight and silly piece with some coarse attempts at satire that makes little sense but it did raise laughs from some of the audience. Afzal stood out for me for his perfectly measured and subtly comic performance.
Martin Jameson's Prostrate, directed by Trevor McFarlane, has an unusual but clever concept, but it starts with an apparently ordinary situation of Karen (Alison Darling) hurriedly tidying up her living room as she has brought Tony (Joe Osborne) back "for coffee".
However there is a third presence whom only Tony can see named Gove by Jameson after a prominent politician (Nathan Morris wears the man's face on his tee-shirt, just to drive home the point). Gove (the character, of course) is a cancerous growth, a personification of the prostate cancer that Tony is to have removed the following day.
This largely works very well, but there are a few points that don't quite make sense and the cancer story and a story about their previous liaison many years early don't really come together.
The finale is Carole Solazzo's Good Vibrations, directed by Joyce Branagh. It begins with Liv (Clare Cameron) and Joe (Richard Oldham) whose happy relationship turns sour as (this was recently in the news as something that really happened) Joe sends her a spreadsheet of her excuses for not having sex and she makes it public on Facebook, admitting that she has never had an orgasm.
We then go into a very different kind of story as Italian fairy godmother Rafaella (Tina Harris) takes her on a journey through history to find someone who can help her to achieve a climax. She is taken to ancient Greece, nineteenth century New York and 1920s London to hear various theories about female sexuality and even signs away her soul to Martha Stopheles (Ruth Evans).
It's a bit of a jumble of ideas from many sources, too many to fit comfortably into such a short narrative, but it is entertaining, educational and has a happy ending—ecstatically so.
While it isn't the best JB, with none looking like a perfectly-polished piece that stands up by itself, there is plenty as always to interest and entertain and it is still great value.
Reviewer: David Chadderton