JB Shorts 14
Andrew Lynch, Perrie Balthazar, Lindsay Williams, Anita Pandolfo, Peter Kerry, Dave Simpson
Reallife Theatre Company
Joshua Brooks, Manchester
–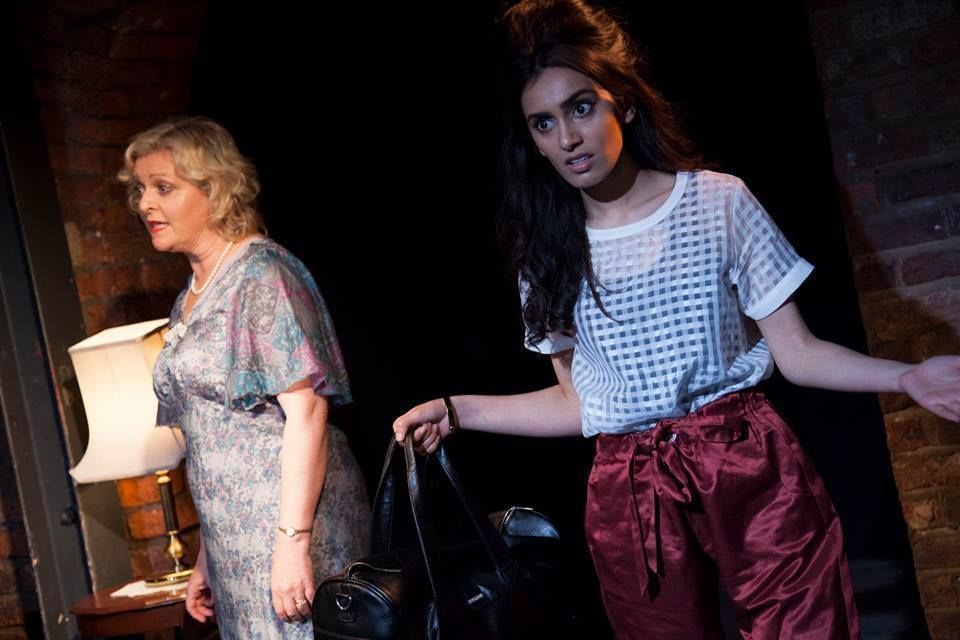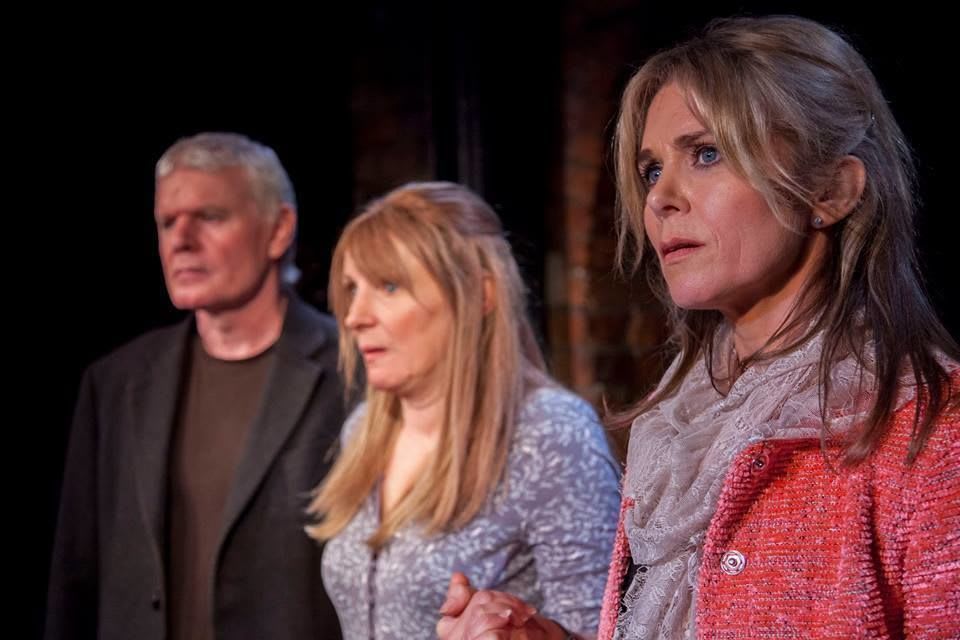 The biannual JB Shorts evenings in the cellar of the Joshua Brooks pub are still well-supported in Manchester and always provide an interesting, mixed evening of theatre at a low ticket price as well as a valuable platform for local writers, actors and directors.
JB writers are experienced in TV scriptwriting but not necessarily in writing for stage. As dialogue is often pared to the bone in any writing for screen, it's surprising how often dialogue is overwritten, with characters saying far more than they need to or would probably say in real life.
This is the case with Andrew Lynch's Emily, directed by David Fleeshman, which does have an interesting premise and two good twists towards the end but the tension is broken by spreading it out over three scenes.
Janice (Alexandra Jay Jones) is a rich woman who abuses the toilet attendant Lena (Emily Fleeshman, who gives by far the most convincing performance), until it is discovered that they have a closer link than either of them would like through Janice's husband, Gordon (Lee Latchford-Evans). The titular Emily is Lena's daughter—so perhaps you can guess the connection, if not the twists.
Perrie Balthazar's All Items of Value Have Been Removed, directed by Lucia Cox, is set sometime in the future when Europa is buying up countries but New Britain, headed by President Rochelle Castleford (Gracie Kelly), is holding out from selling up. The cast of characters includes Tony and Cherie Blair (Alastair Gillies and Rachel Priest) and David and Victoria Beckham (Darren John Langford and Edwina Lea), but for a satirical comedy its political message is very muddled and it isn't very funny.
Things pick up a bit with Lindsay Williams's The Outing directed by Miranda Parker. It starts out like a gently comic romantic piece as, on a coach outing to Conwy, widower Frank (Josh Moran) starts chatting with quiet divorcee Nellie (Jeni Howarth Williams). Veronica (Julie Root) is jealous, but finds a way of sticking the boot in with a shocking revelation about Nellie.
While it feels a bit like a work-in-progress as the central issue is revealed a bit too late to be dealt with in any depth, there is a powerful idea at the heart of this piece and a nice performance from Williams.
Following the interval, Anita Pandolfo's Sugared Armour, directed by Paul Blinkhorn, has a fairly conventional setting of three estranged siblings—homely Gemma (Jo Dakin), successful author now living in London Annie (Victoria Scowcroft) and brother Andy (Derek Hicks)—forced back together by the imminent death of their mother.
It's the usual sort of stuff of pain and pleasures of the past resurfacing, even opening closing with the usual beeping of the heart-rate monitor.
Peter Kerry's Heroine, directed by Caroline Clegg, takes us into far more unfamiliar and uncomfortable territory, bringing together two monologues from different eras played out simultaneously.
In Knutsford in the 1930s, Ursula (Kerry Willison-Parry) is trying to stop her daughter Louise from running away in the night to fight the Fascists in Spain, whereas in current times, Aalia (Shila Iqbal) is trying to stop her sister Cal from running away to Syria to fight for ISIS.
The piece is a bit too long and the shock ending happens too suddenly to be convincing, but there are some fascinating parallels drawn about conflict, propaganda and women in war, and great performances.
The comic end piece is Equal Shares by Dave Simpson, directed by Alyx Tole. This is a fairly unsurprising take on the old chestnut of two women finding out they are married to the same man (I think this is revealed early enough to be essential plot rather than spoiler).
The wronged women in this case are Joanne (Rachel Logan) and Claire (Eve Burley), but their shared man is the fairly inoffensive and genuinely nice Richard (a very good comic performance from Marlon Solomon). It isn't particularly original and the ending is a bit silly, but there are some nice funny moments along the way.
While it doesn't reach the heights of some of the best events from the past, JB Shorts 14 is always worth a couple of hours of your time.
Reviewer: David Chadderton