JB Shorts 20
Lindsay Williams, Trevor Suthers, Dave Simpson, Diane Whitley, James Quinn, Peter Kerry, Louis Ashton-Butler (composer)
Reallife Theatre Company
53two, Manchester
–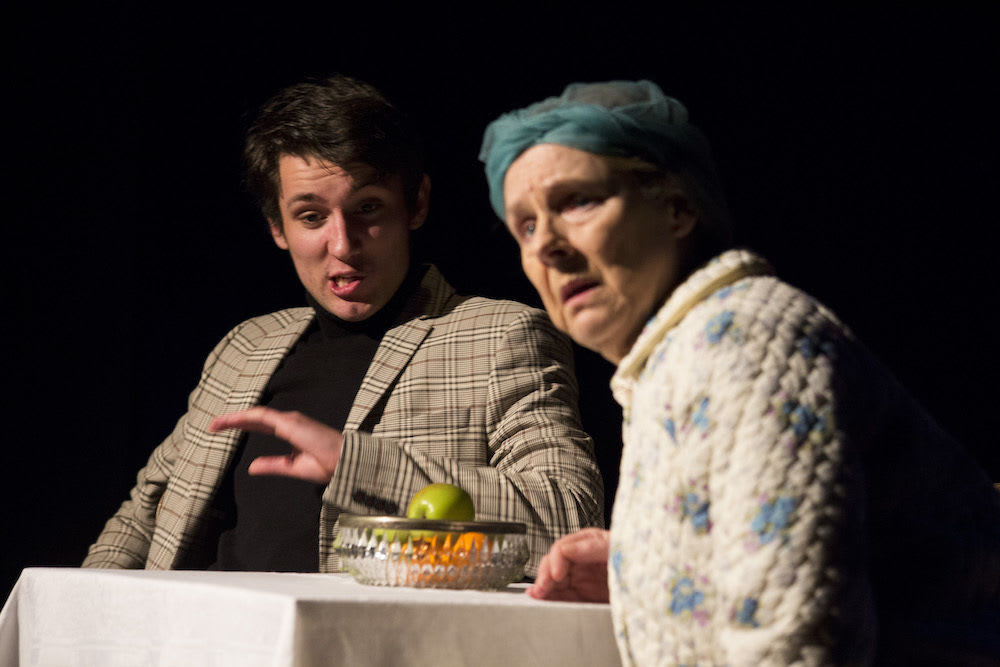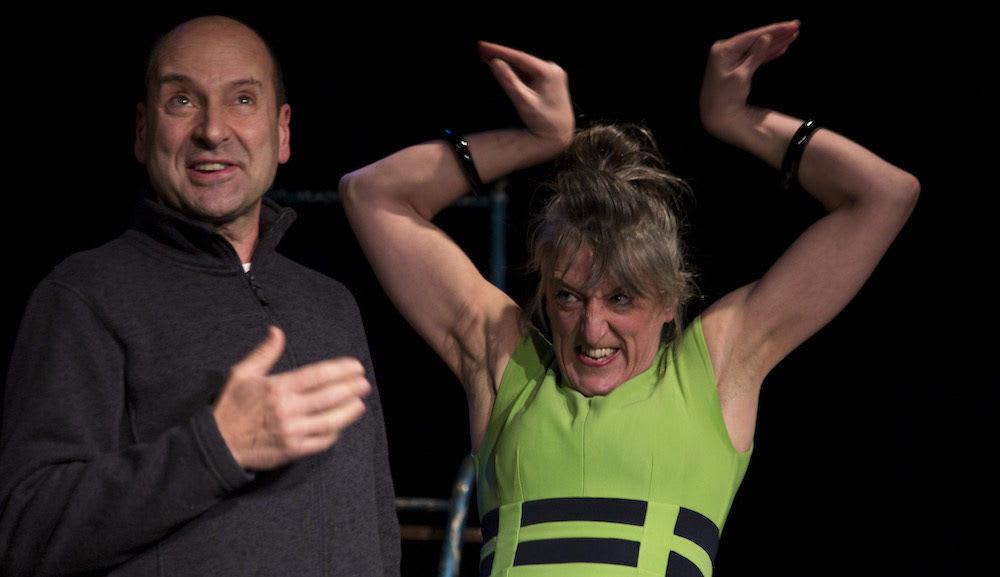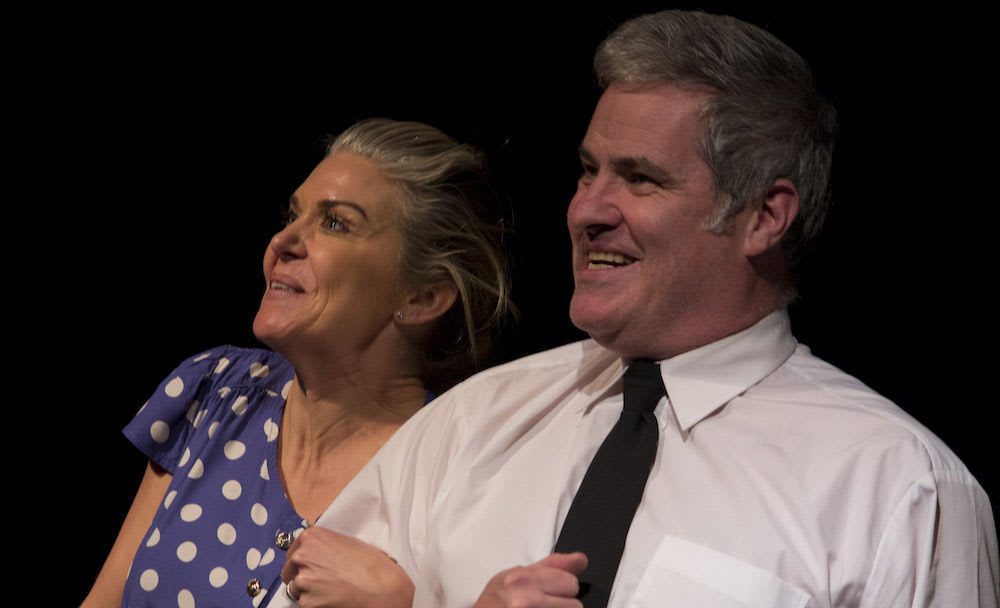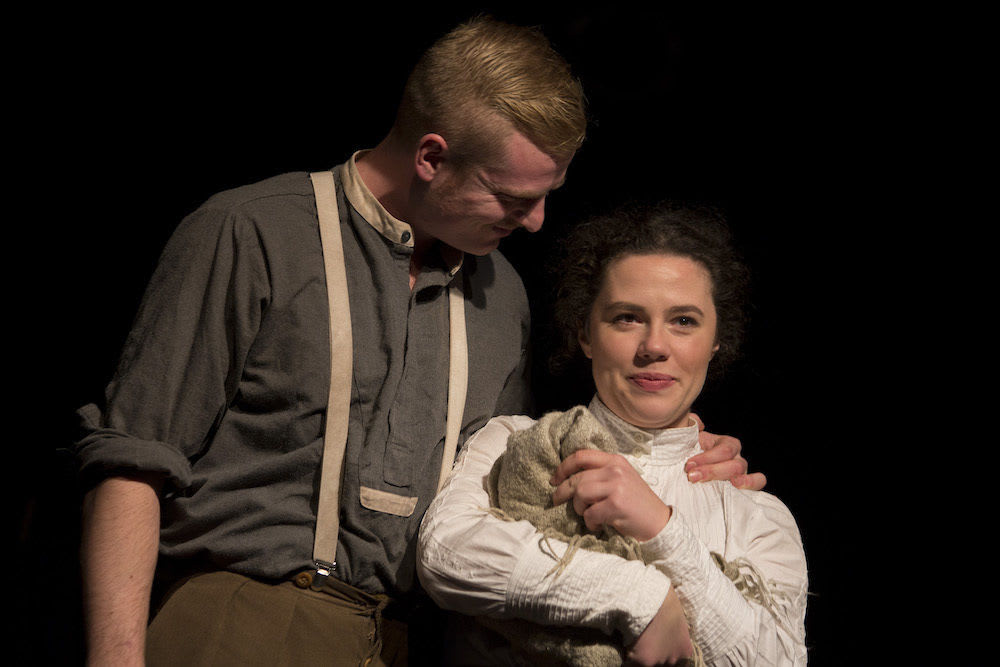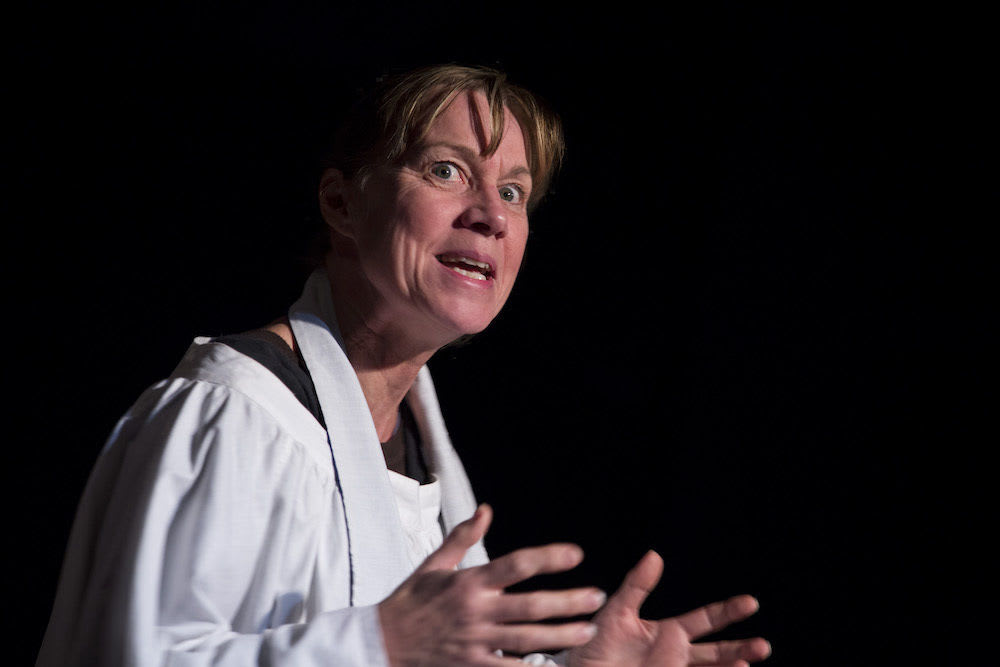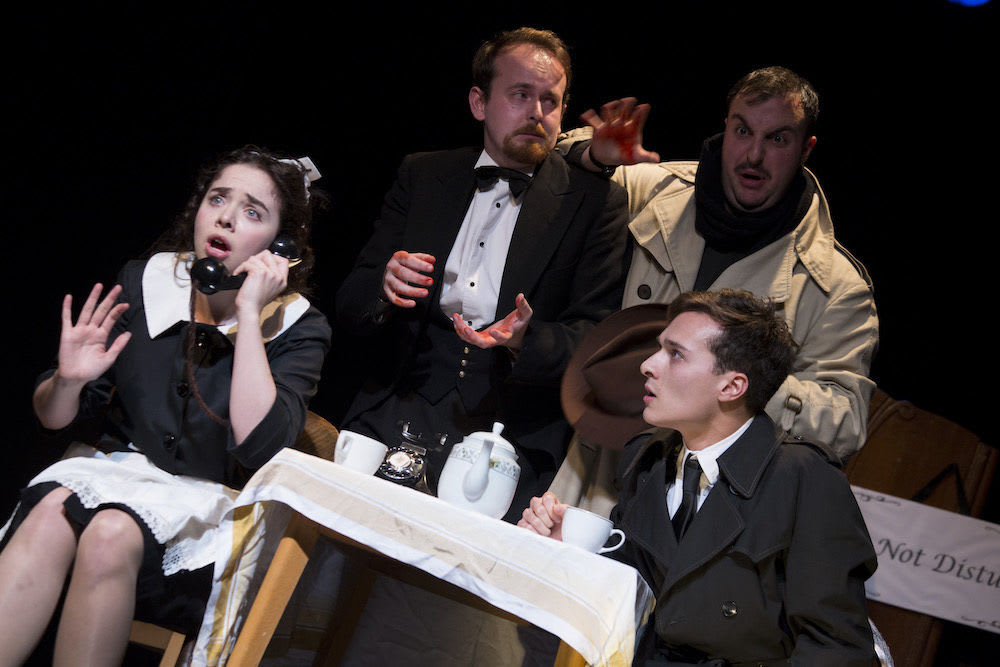 This long-running biannual fixture in the Manchester theatre programme has now reached number 20, and is celebrating this impressive anniversary with a new bunch of short plays by TV writers, two of which are closely linked with other recent Shorts and one that sees the welcome return to JB of a director who has been a keen supporter of this event since it began.
It begins with Best Behaviour from regular JB contributors Lindsay Williams (writer) and Miranda Parker (director), which takes us back to Manchester in the '60s when a promising teenage footballer arrives at his digs from his home in Northern Ireland but doesn't think he'll be sticking with Matt Busby's Manchester United as they have him cleaning boots. George (Duncan Butcher) does stay, of course, and we watch a touching almost parental relationship build up between him and landlady Mary (Julie Edwards), who turns a blind eye to his breaches of Busby's rules but still tells him off when he goes too far. A nice little opener to the evening.
Trevor Suthers's Madam Mantis, directed by Trevor MacFarlane, is set in a solicitor's office where Monsieur Steinburg (Stephen Marzella) is negotiating with secretary Mademoiselle Robert (Megan McInerney) to see Madam Mantis (Theone Rashleigh) to ask for her help in dealing with allegations of sexual impropriety against him on social media. There is a nice dig at the increasingly overused "identifies as..." label to cause confusion, but it seems that Madam has indeed changed into a human-sized praying mantis ("spontaneous trans-species metamorphosis"). There may be a comic nod to Kafka here along with references to the "#MeToo" movement, though the two things don't quite come together, plus the gags are all variations on the same theme and the ending is obvious from early on, so the piece is far longer than it needs to be.
JB Shorts 19 kicked off with I've Tried It Once from writer Dave Simpson and director Alice Bartlett, which began with the death of Godfrey (Shaun Hennessy) and then went into his wife Audrey's (Victoria Scowcroft) story of how she met her shy, unadventurous husband whose catchphrase was, "well I've tried it once; I don't need to try it again." I've Tried It Once... Again begins at the same point but tells the story from Godfrey's point of view, showing how his catchphrase came from his mother who repressed him with her constant reminders that God is watching everything he does. This is a lovely piece that I think comes together better than the original and adds more to our knowledge of these well-drawn and sympathetic characters.
JB's contribution to the World War I centenary is What's The Good from writer Diane Whitley and director Simon Naylor, which is linked together by 'Woodbine Willy' (Jake Ferretti), in real life the Anglican priest and poet Geoffrey Studdert Kennedy, telling of his awful experiences in the trenches through his verses. The story, however, is the courtship and marriage of Hannah (Helen O'Hara) and George (Marcus Christopherson), the latter based on Private George Ellison, the last British soldier to be killed in the Great War after the Armistice had already been signed. This well-crafted, moving script is tightly directed and very well performed by all three of the cast.
Another return from the last JB is James Quinn's sequel Equivalent 2, this time directed by Chantell Walker, the title referring to the artwork Equivalent VIII by Carl Andre, one of those pieces that the tabloids like to trash as it is just a carefully arranged pile of bricks. In the last episode, Pickering (James Quinn) and Shirley (Meriel Schofield) had just got away with robbing the Tate Modern, but the Andre piece, which Pickering doesn't understand, is special to Shirley and she wants it for herself. Pickering is actually a police officer and Shirley a vicar, and when he drops her 'pile of bricks' off in the vestry when she is about to conduct a christening, the verger Gina (Katy Oliver) starts to ask questions. Once again, this is a tight and funny script with some superb comic performances and a cliffhanger ending—which suggests this may be a trilogy.
For the finale, director Roger Haines, who counts some spectacular Christmas shows amongst his many achievements on the cramped Library Theatre stage in the past, brings his considerable skill and experience to bear in mounting a mini-opera with a cast of 8 on the tiny platform of 53two. With a script by Peter Kerry and music by Louis Ashton-Butler, Corruption may have a melodramatic and rather contorted plot, but the same could be said about many operas. The chorus are billed as the Fates (Amy Webber, Amy Forrest, Jordan Liam Sim and Matthew Heywood) but rather than Ancient Greece we are in Victorian England, where these Fates call out the "extra, extra" headlines of the daily news. Maid Maxine (Katie Marie Carter) and butler Jennings (Sean Chriscole) have a dastardly plot to get rid of their master and mistress and to sell a concocted tale of the incident to the gutter press, represented by Hardcastle (Jack Wagman) and Beamish (Daniel Maley), but there are several unlikely twists and double-crosses along the way.
This final piece isn't the sort of script you can dash off between writing episodes of Emmerdale and the music is far from simple with harmonies as complex as Sondheim at his most obtuse. It also has a full production team—with musical director Andy Daves and assistant director Jonny Cordingley—as well as an extremely good cast to create a very polished, not to mention brilliantly entertaining, performance.
While this looked like a fairly average JB by the interval, the second half raised the bar considerably; this selection is easily worth £9 of anyone's money.
Reviewer: David Chadderton