JB Shorts 9
Anjum Malik, Sarah Bagshaw, James Quinn, Dave Simpson,
Reallife Theatre Company
Joshua Brooks, Manchester
–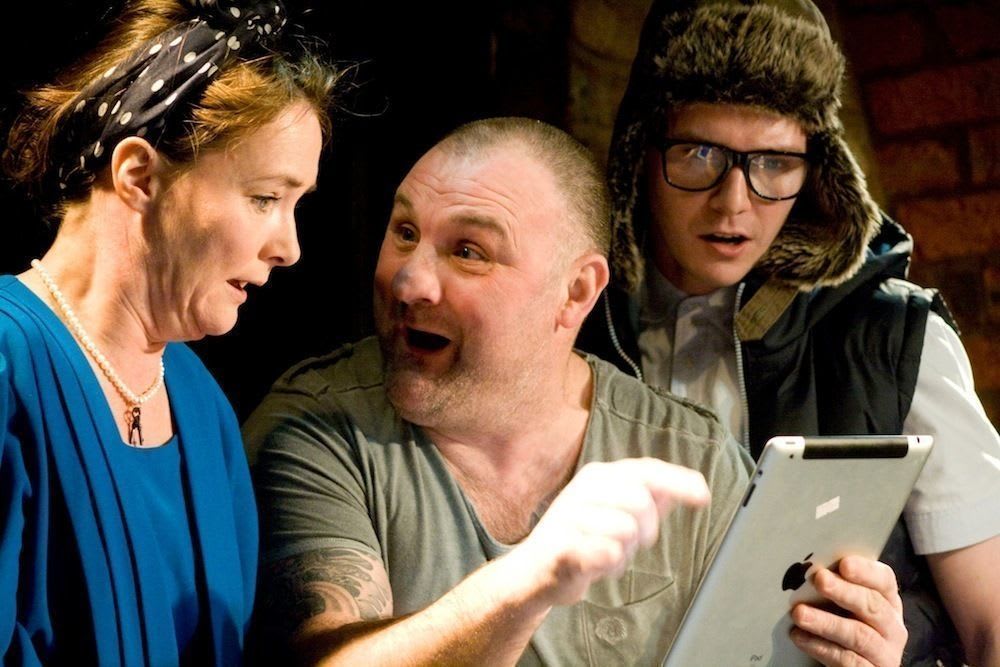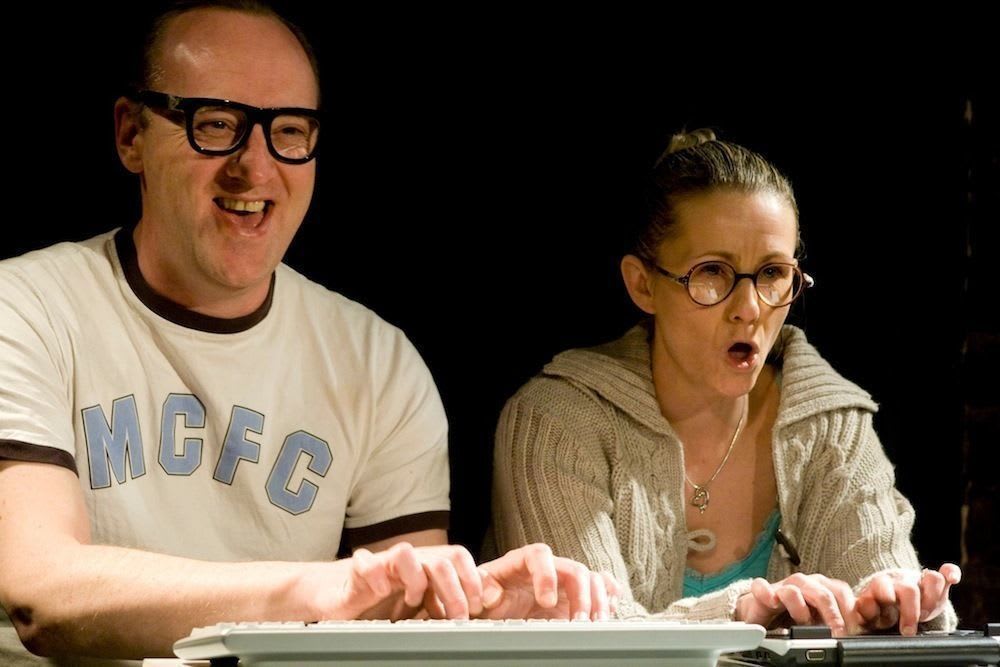 The latest showcase of six brand new 15-minute stage plays by established TV scriptwriters, the rightly acclaimed JB Shorts series from Reallife Theatre Company, seems to have much more of an emphasis on comedy.
While some of the pieces certainly have a serious side to them, all go for laughs for at least part of the time. This works well in a draughty pub cellar (it was bitterly cold down there on press night) but it is unusual for JB not to include some more serious drama in its programme.
The 15-minute format is a difficult one to master; it is too easy to have a piece that comes across as either a comedy sketch stretched out to cover the time or a longer story summarised to fit the quarter-hour. There are hints of both in the latest programme.
Kicking off is Anjum Malik's Baaji on the Beat directed by Polly Thomas. Two police trainees (John Catterall as Alan and Sara Sadeghi as Zarina) are being led through some role-play by their sergeant (David Crellin) with Zarina as the shoplifter when a real criminal (Chris Brett) runs in, holding Alan hostage.
An interesting set-up but there are too many ideas, including hints at issues with Zarina's family and ethnicity, and too little story, so the issues aren't developed sufficiently to earn their place and there are times when the writer appears not to know where to go next, leaving the actors fumbling around.
A more assured script comes next from Sarah Bagshaw, as Joyce Branagh directs Old, New, Borrowed and Blue. Tania (Samantha Power) is getting married at the age of "touching forty", but though her sister Stella (Liz Carney) is there to support her it seems that no one else in the family is going to turn up. The big reveal is where they actually are having the ceremony—but there's a rather sinister capper as well.
The script could do with a bit of tightening up as there is sometimes a tendency to over-explain and the ending is dragged out a bit, but generally this is a bold idea well-realised.
Regular JB writer and actor James Quinn takes us into the interval with Are We Cool?, a script co-created by his sister Pauline Quinn and directed by Martha Simon set in a TV studio during a late night review programme. Christine Clare returns to JB as presenter Nancy, with Dominic Vulliamy as snobbish critic Aaron, Alison Darling as pseudo-intellectual Sophie and James Jowett as X Factor winner MC Street.
They discuss the latest hot novel and each goes on a barely-comprehensible rant from his or her perspective, but when author Mick (ex-professional rugby league player Mark Sheals) turns up his ideas and motivations are not quite what they expected. This is sharply-observed and witty and very funny, but it is basically a comedy sketch and so runs out of steam a bit as it stretches to cover the running time.
Dave Simpson's Blind Date brings us back from the bar after the interval, a two-hander directed by Alice Bartlett that begins with Angela (Susan McArdle) and Andrew (Will Travis) separately filling in the forms for an online dating agency—and not being entirely truthful. They, of course, get paired up by the agency and have to try to live up to their descriptions of themselves for their first date.
This is a nice little piece, well-performed, but has an oddly forced downbeat ending.
Zeros and Ones by Peter Kerry, directed by Trevor McFarlane, begins with Alan (Garry Houghton) consulting a psychiatrist (Marc Parry) after an "incident with a club hammer" at home. We are then taken back to the root of the incident, which seems to relate to his wife (Wendy Patterson) and daughter's (Kate Dobson) ability to communicate only through technology, a build-up of obsolete devices that no one throws away and an imminent house move.
The piece is entertaining enough, but the issues and the way they are handled aren't particularly original and they aren't joined together well enough to look they belong to the same short story.
JB co-founder Trevor Suthers rounds off the evening with The Script, directed by Brainne Edge. The Writer (Zoe Matthews) is called to a meeting by The Producer (James Quinn), The Director (Mark Rowlands) and The Actress (Melissa Sinden) where they tell her how wonderful her script is, but—and you know there is a "but" coming—perhaps she might consider a few changes...
It's a path well-trodden by disgruntled scriptwriters in scripts and Hollywood memoirs and Suthers doesn't bring anything new to it. This is a fairly slight idea with characters played very broadly which could still work reasonably well as a comedy sketch of no more than a third of this length but it does outstay its welcome.
As always, a good mixture, even with the more comedic emphasis. Still great value at six plays for £6 and you're out of the door before 9PM. But do be sure to wrap up warm.
Reviewer: David Chadderton