Jedermann
Hugo von Hofmannsthal
Salzburg Festival
Released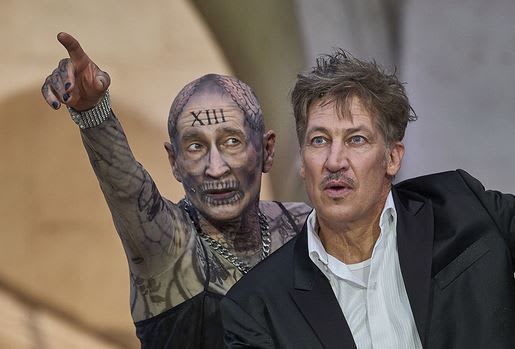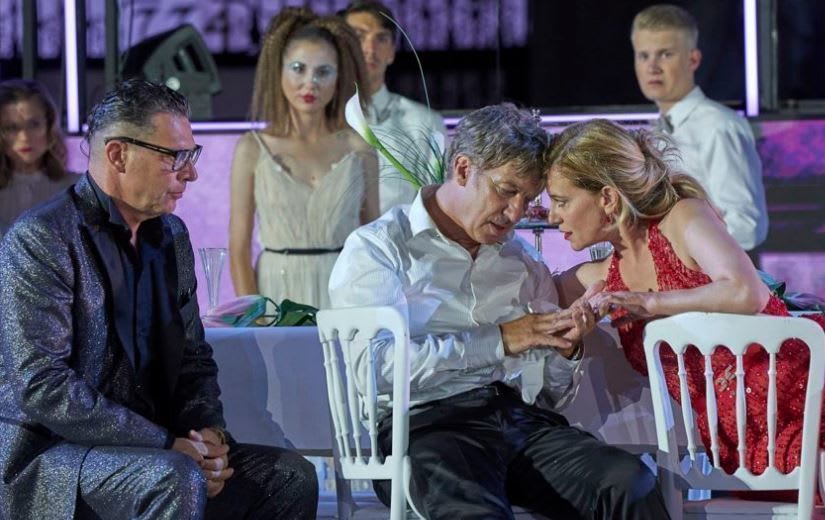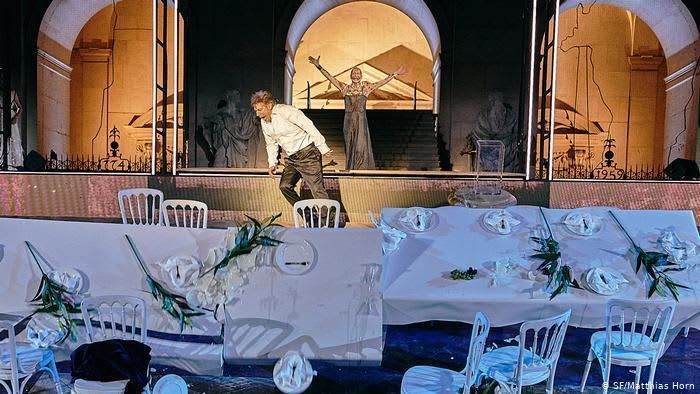 "How costly and prominent is my house," says Jedermann, standing in the magnificent setting of the Salzburg Domplatz.
Hugo von Hofmannsthal, now best known as librettist for Richard Strauss, was one of the co-founders of the Salzburg Festival in 1920 and, apart from the years of Nazi control, his Jedermann, based on the English morality play Everyman, has served as a curtain-raiser ever since.
It was first presented as the world was recovering from world war and Spanish flu, when families thrifty for generations had lost everything and speculators were getting rich, and in an open-air setting that made a public statement about the evils of avarice.
This fine production by Michael Sturminger was recorded in 2020 as part of the festival's centenary celebrations, and it could not have a finer performer in the title role than the acclaimed Austrian actor Tobias Moretti.
The play is written in beautifully flowing verse that I studied for German A-level (I got a C!), that Moretti, who first studied music, delivers with such fluency and dynamic and dramatic range as if he were singing opera.
Hofmannsthal admired English literature, and there are echoes of Macbeth as Moretti is reduced to a gibbering wreck at the banquet scene, and of Timon as this plutocrat is abandoned by his fair-weather friends.
The supporting cast is fine too, with Gregor Bloeb as Everyman's hypocritical Good Companion—"Yes I promised to accompany you (to judgement), BUT..."—and Caroline Peters as his Paramour, who delivers a memorably out-of-tune "Happy Birthday" tango. Other delights include a dramatic coup de theatre as Peter Lohmeyer's Death arrives at the festivities (on high heels), a golden, giggling, tormenting Mammon (Christoph Franken) and a funny, petulant devil (Bloeb again).
There is these days a certain irony in the play's annual presentation before the affluent patrons of the festival, like a bitter aperitif before the feast to follow.
The piece has however rather dated and the bitter taste doesn't last. Hofmannsthal was a conservative Catholic and his message that a lifetime of ruthless self-interest can be redeemed in an hour by a mere profession of faith is more likely to comfort the comfortable than to afflict them.
The play is in German with rather prosaic English subtitles. A companion disk, dubbed into English, contains a fascinating if somewhat twee 'docufiction' tracing the history of the festival, narrated by Florian Teichtmeister as a butler at the Leopoldskron castle.
It includes archive footage of Hofmannsthal and co-founder Max Reinhardt, who with Toscanini and Bruno Walter emerge as liberal champions of the festival, in contrast to the equivocations of Richard Strauss, and Karajan. There are references to the latter's tyrannical reign, but disappointingly little about the radical regime that has followed, giving the festival a reputation for leading the way in progressive Regietheater.
The film, by Beate Thalberg, rather pokes fun at early rivalries, such as that which saw Lotte Lehmann flounce out, but manages to get in its own little dig with statements that Salzburg is "more successful than Bayreuth" and that "it has the better voices."
Reviewer: Colin Davison