Jekyll and Hyde
Robert Louis Stevenson, adapted by Jonny Morton, lyricist Paul Morrall and composers Dave Carey and Hanna Bohlin
Chickenshed
Chickenshed
–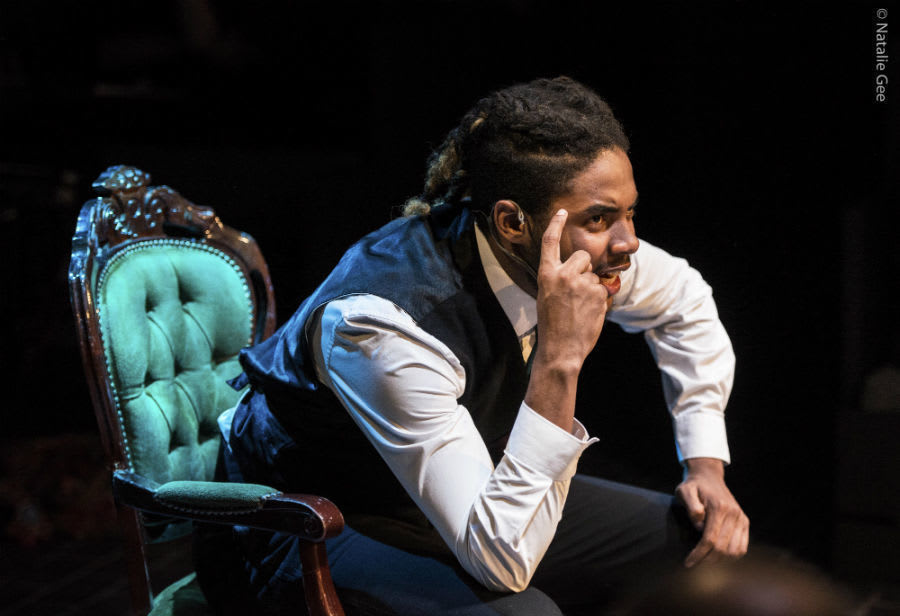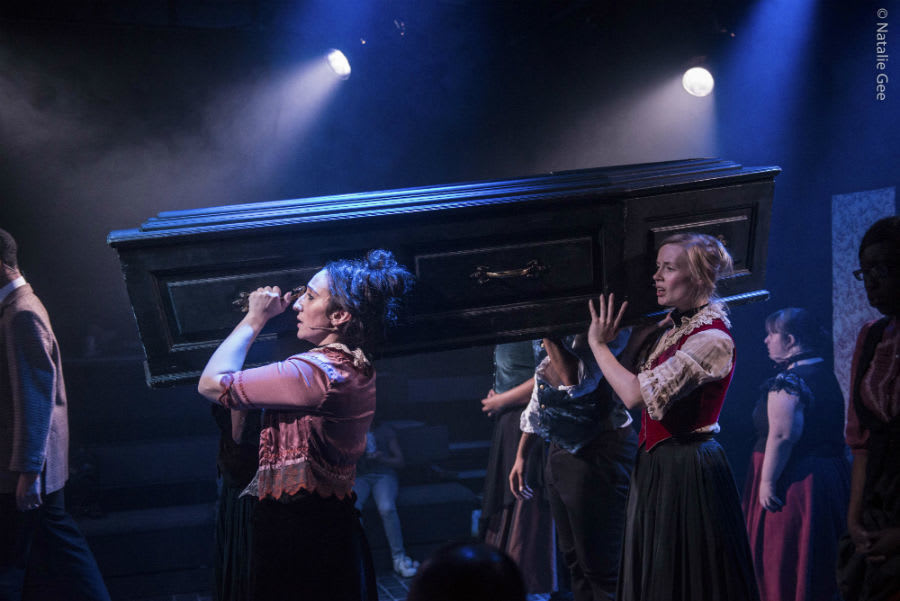 Chickenshed takes us to the horrors of Victorian London in their musical Jekyll & Hyde.
We sit either side of a cobbled street that is bustling with people. Two well-dressed men walking its length notice a young woman being mauled and dragged under an arch by a man with long hair and a cape that disguise his identity.
"Its just a domestic," one of them notes and no-one helps her. The brutal stranger whose name is Hyde enters the back door to Jekyll's house, leaving her unconscious body lying on the pavement, a terrible symbol of the way society neglects the poor, that shifts into a partially balletic dance sequence and the song "Poverty's Child".
Since the two men know Jekyl (Nathaniel Leigertwood), they are puzzled and concerned that Hyde should be in his house. But Jekyl is restless and unwilling to explain his relationship to Hyde whose physical attacks on others become more vicious.
What we see is often commented on by a very fine chorus of singers who make repeated reference to the grotesque and sensational stories of the Penny Dreadfuls. Particularly impressive are the exceptional voices of Gemilla Shamruk singing about addiction in the song "No Place to Hide" and Cara McInanny in her solo section of "Life's too Short".
The chorus, like everyone else in the cast, are almost always kept in motion by Michael Bossisse's imaginative choreography.
The music, which is described as "progressive rock", is strongest in its softer songs. At times, its operatic beats and "wall to wall" sound is married to the rap delivery of lyrics.
The director Jonny Morton says Jekyll & Hyde is about "the way we have to make choices in society," and the way others respond to those choices.
The show presents two radically different choices. While Sir Danvers Carew (Ecevit Kulucan) walks the streets helping the poor and handing out money to those in need, Hyde pursues his own selfish desires with terrifying results.
Reviewer: Keith Mckenna