Jenůfa
Leos Janaček
Royal Opera House, Covent Garden
Released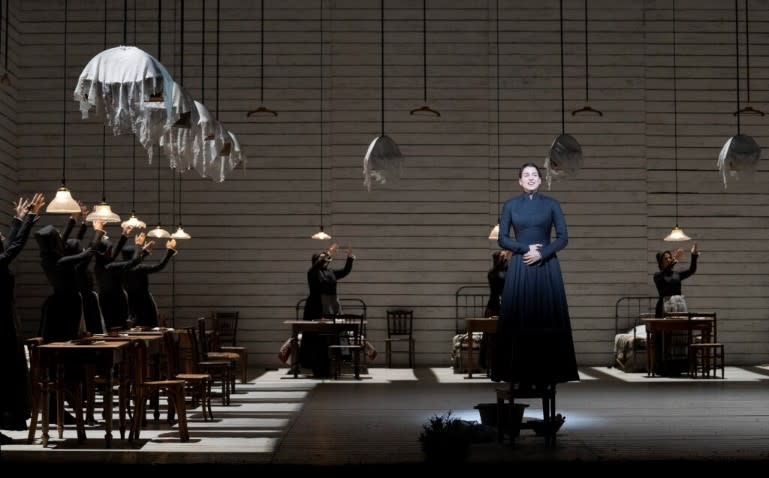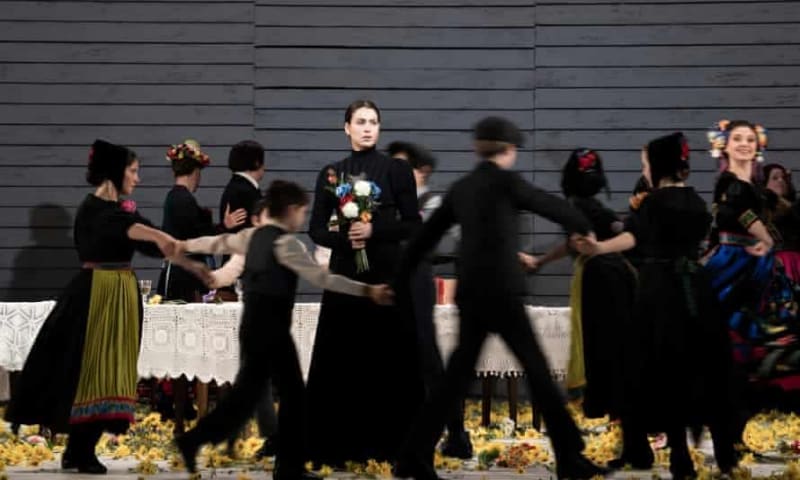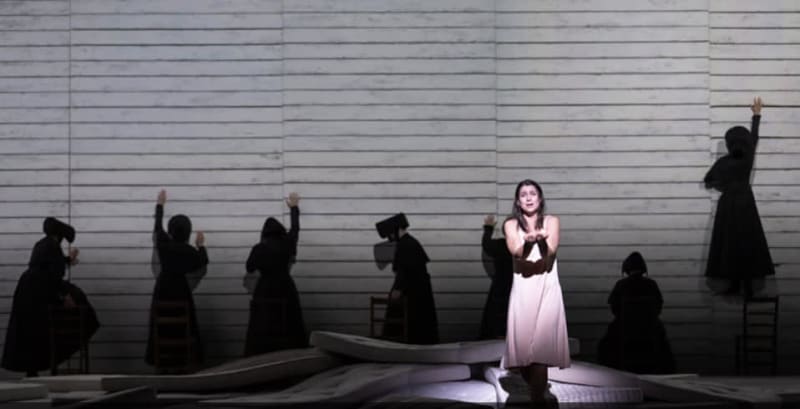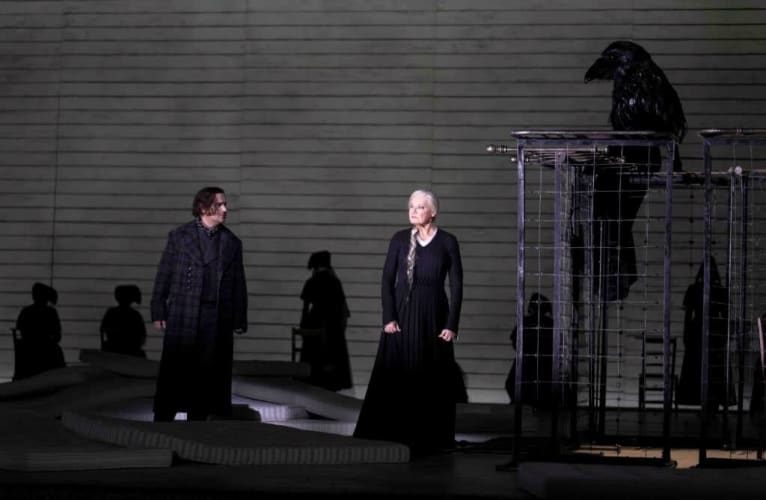 There is an oppressive feeling from the opening of this haunting, claustrophobic production that reminded me of the dramatization of Margaret Atwood's The Handmaid's Tale.
Instead of the watermill in the stage directions and suggested by the rippling music, director Claus Guth sets the opening in a workshop with women, the plainly-dressed Jenůfa among them, doing repetitive work while their menfolk are drafted off to war.
By act 2, Jenůfa has given birth to an illegitimate child fathered by Števa, but he rejects her because she has been accidentally disfigured by his rival, the jealous Laca. Her step aunt, the strict Kostelnička (church warden), hides mother and child to protect Jenůfa's reputation, but the latter feels trapped, literally in this production, among the metal frames seen earlier, which have been reassembled to form a cage.
Janaček's opera bristles with tension, with menace just below the surface, so it hardly needs the addition of a giant raven prowling about the stage to make this clear. More effective are the lighting and video effects by James Farncombe, and the eerie sight of black-cloaked women climbing the wall like human spiders as Jenůfa prays.
Asmik Grigorian gives a compelling performance as Jenůfa in what was her debut at Covent Garden and in the role. She sounds glorious, and effectively conveys the tender vulnerability and tenacity of a woman from whom choice is denied.
Karita Mattila, who was a memorable Jenůfa earlier in her career, brings a frosty authority to her portrayal of the Kostelnička, and if the voice sounds a little stretched these days, it only adds to the conviction of her interpretation.
Nicky Spence is an impressive Laca, his outburst of jealousy bringing a tingle of electricity to an already high tension scene, and Saimir Pirgu brings a bright ringing tone to the role of Števa.
Janaček's music is by turns edgy, luminous and lush, with elements of folklore, splendidly highlighted by conductor Henrik Nanasi, supported by the spirited chorus, and matched in the splendid costumes by Gesine Völlm on show in the wedding scene.
There are few more heart-rending moments in opera than when Jenůfa learns the fate of her infant boy, yet Guth finds a release of kinds when the fence that has surrounded this closed community in each act finally descends, for her and Laca to find a new life.
Reviewer: Colin Davison