Jenůfa
Music and text by Leos Janáček
The Royal Opera
Royal Opera House, London
–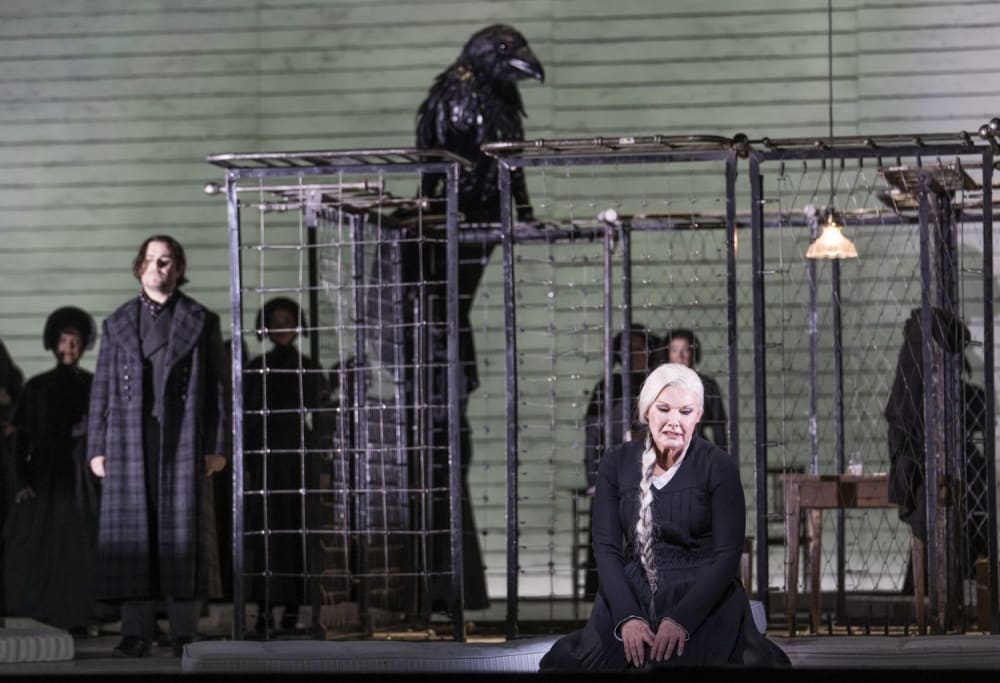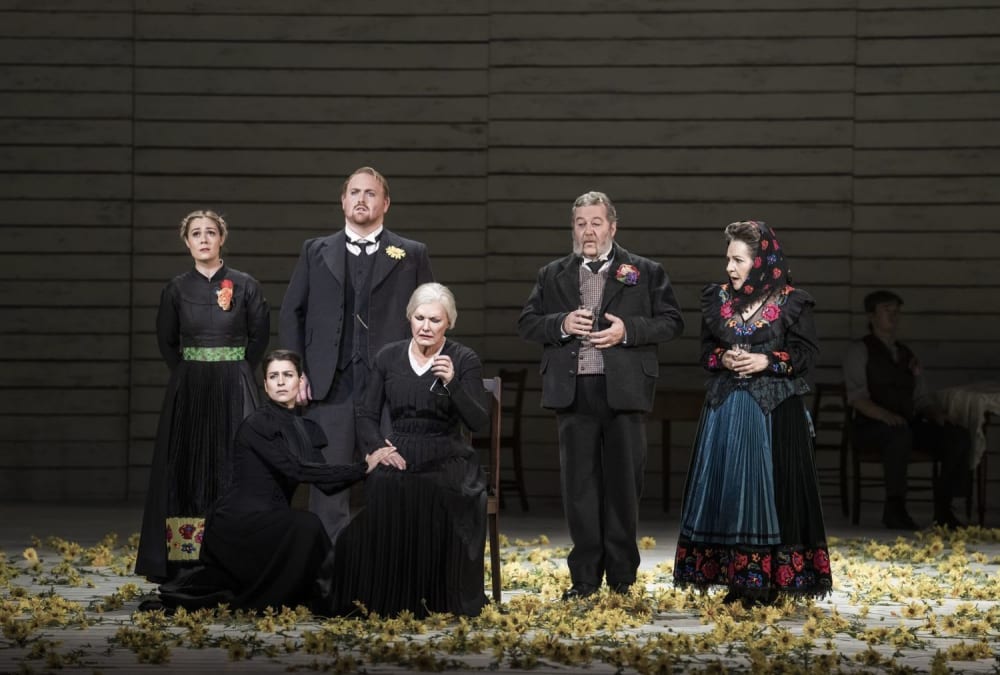 Leos Janáček's most popular opera is notable for its passion, its compassion, its humanity and its sheer dramatic force. It has not been seen at the Royal Opera House in twenty years.
Jenůfa (Asmik Grigorian), a young woman, pregnant by Števa (Saimir Pirgu) and deeply ashamed, suffers terribly when he is not prepared to marry her or acknowledge the child. She would be much better off marrying his half-brother, Laca (Nicky Spence), who is devoted to her; though you wouldn't think so when he slashes her face with his knife.
Claus Guth's striking expressionistic production, conducted by Henrik Nánási and sung in Czech with English subtitles, has strong, heart-rending performances and the singing is very impressive.
The second act has two great arias. The first, extremely powerful, is when the formidable stepmother (Karita Mattila) agonises over what to do about the illegitimate baby and comes to a terrible conclusion.
The second aria, very tender, very loving, very affecting, is when Jenůfa, not knowing the baby is dead, prays for his future. The third act is horrific. The dead baby is discovered on Jenůfa's wedding day and she is accused of murder. Surprisingly, a tragic climax is avoided; and, most movingly, love triumphs.
Spence's Laca, a burly, good-for-nothing slob and bully, transforms convincingly into nice guy. Similarly, Mattila, dominating the stage, transforms from scary Kostelnička to gutted and pathetic mum, who had also endured an abusive marriage and wanted Jenůfa to have a better life than she had had.
A giant raven hovers symbolically above a cage made out of iron bedsteads. Everybody is dressed in black, in permanent mourning for their lives, stigmatised, as women were for a baby born in sin. There is no colour until the wedding when the stage is strewn with flowers.
The Royal Opera House's Jenůfa can be seen free online on the Royal Opera House Stream.
Reviewer: Robert Tanitch