Jeremiah
Co-composed by Jack Dean and Umayr Shaffi
Jack Dean & Company
The Barnfield Theatre, Exeter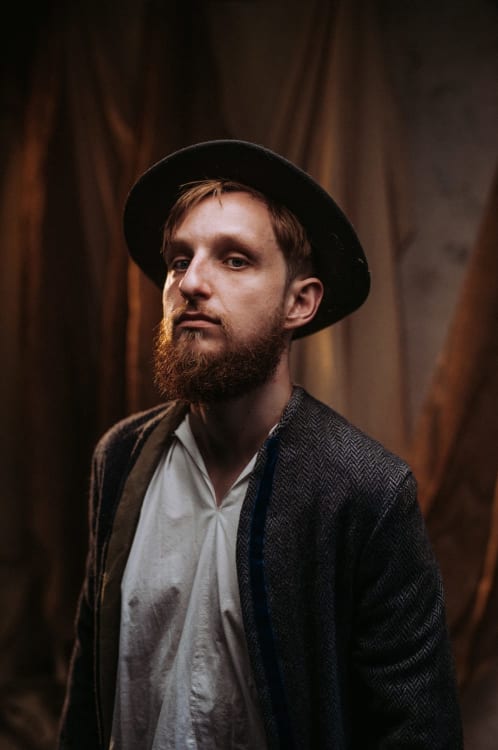 Interesting.
Personable poet, playwright, performer, rapper and composer Jack Dean's innovative musical piece marches through Luddite history from the hanging of Edward Despard to the demise of the eponymous Jeremiah Brandreth as resentment simmers in the lower classes and England is a veritable powder keg ready to blow.
Born in London but raised and schooled in Devon, the short, dark and handsome Brandreth was a colourful character: army deserter, stocking-maker and fervent Luddite who led the Pentrich Uprising in 1817. Aiming to capture London and divert the crippling taxes from the idle rich and standing army, his 'treasonable' activities may have wrought change at the time but, even today, 47% of land is owed by 0.65 of the population and taxes conduit in much the same fashion.
Storyteller Dean is charismatic, passionate and impressive as he populates the stage with not only Brandreth but too-many-to-mention (-or-comprehend) co-conspirators, family, wife, spies and politicians—such as Lord Byron and Viscount Sidmouth, who fight it out in the Lords rap debate reminiscent of Hamilton (which I didn't like half as much)—and Monty Pythonesque landlady. Percy Bysshe Shelley is narrator as the 'revolution in 10 pubs' unfolds against a backdrop of enclosures, price-fixing, treachery and pints mixed with politics.
With Hanno Rigger on guitar, trumpet and in charge of the very clever looping, Yoon-Ji Kim on a beautiful tone violin and Beatrice Newman on cello providing the omnipresent music—whether background or forefront, vocals (shame about the small monitors occasionally throwing the sound off), superb harmonies and pub babble, the 90-minutes-plus-an-interval is intense, immersive, fun and atmospheric.
At times, the massive subs drowned Dean and the lovely but shabby Barnfield Theatre was unable to handle the bass, but the words and images projected onto the suitably crude and wrinkled hessian backcloth filled any gaps.
With a sole tech—technical production manager Jay Kelly—stretched thin, some opportunities are missed such as with the underused tower lighting, but the gloom and simplicity work.
Rap, folk, hip hop and spoken word are beautifully evocative as the poetry mainly flows (with the odd forced rhyme here and there) before a rather pointed epilogue filled in the after-story and mansplainingly reminded us what we were supposed to take away from a powerful but entertaining glimpse of a dark and mostly forgotten 14 years of British history.
Well worth a look as Jeremiah now tours.
Reviewer: Karen Bussell