Jerry Springer the Opera
Music by Richard Thomas, book and lyrics by Stewart Lee and Richard Thomas
Lost Theatre Company
Lost Theatre
–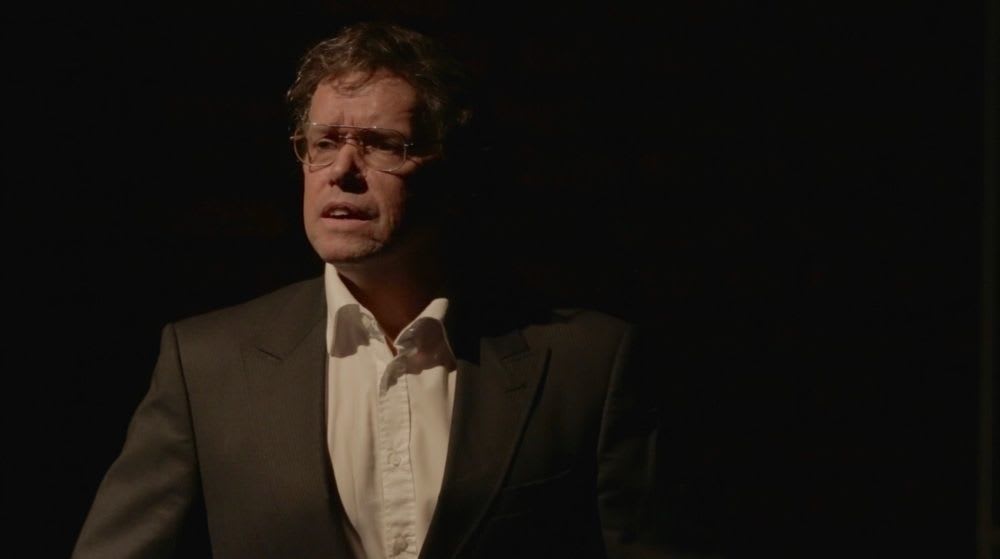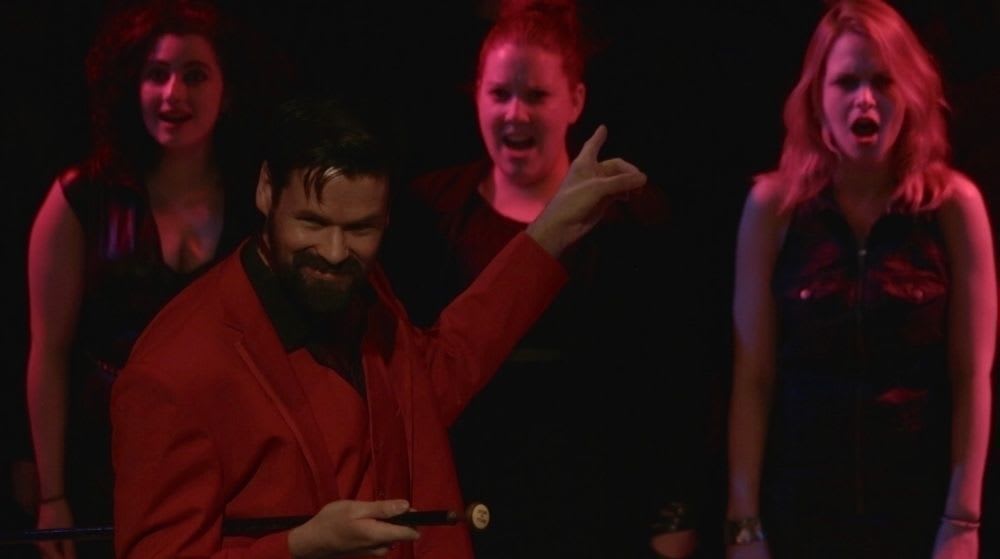 Lost Theatre's strong production of Jerry Springer the Opera by Richard Thomas and Stewart Lee had its audience laughing almost continuously throughout the hilarious performance I attended.
This satire on the television talk show, takes as its subject an imagined edition of The Jerry Springer Show in which Jerry Springer (Mark Carroll) is shot, awakens in purgatory and goes on to host a further edition in Hell.
Jerry is the only character to speak throughout the show. Apart from a short speech from another character, everything else from this huge cast is sung, often in grand operatic style. The music is generally upbeat, the lyrics imaginative and funny.
Edward Baxter is particularly impressive first as Dwight singing "I've Been Seeing Someone Else", and then later as God with the song "It Ain't Easy Being Me".
Invited guests to the earthly edition of Springer's show reveal guilty secrets, get into fights with other guests and have occasional moments of confessional asides about their loneliness and isolation.
In an increasingly surreal series of events, a troupe of tap-dancing Ku Klux Klan members arrive on stage as invited guests singing in a chorus line that "This is my Jerry Singer moment". During the confusion their arrival creates, Jerry is shot in the chest.
The injured Jerry wakes to find himself in purgatory where he is forced to hear the testimony of some of the casualties of his show—not that he accepts responsibility for their horrific injuries.
Compelled by Satan (Spencer James) to host a further show in Hell, his invited guests include Jesus whose guilty secret includes being "a little bit gay", Adam and Eve who have a bone to pick about being kicked out of Heaven and God who wants Jerry doing some judging for him up in Heaven.
The satiric target of this musical is a tabloid television ruled by ratings and profit that has little regard for the welfare of its victims, or any apparent limits to the victims it chooses. If God paid us a visit, you can bet half a dozen talk shows and so-called reality television producers would be plotting to turn her or him into another of their freak entertainments.
It seems a shame that such an enjoyable production should have a run of just four days. It is such a great example of the kind of theatre we need.
Reviewer: Keith Mckenna