Jerusalem
Simon Armitage
West Yorkshire Playhouse, Leeds
(2005)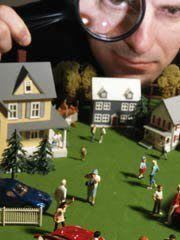 The Jerusalem of Simon Armitage's new play is a Pennine village trapped in a 1970s timewarp. A narrator introduces us to the locals - shopkeepers, builders ("You're looking at three days work and that's before we start"), gents' outfitters and a host of others, all played by a cast of seven. But the king of this particular promised land is John Edward Castle, bedridden ex-fireman and one-man radio station. When his wife Rose's former boyfriend, the mysterious Mr Spoon, returns to Jerusalem and attempts to thwart Castle's ambitions by grabbing the post of the Social Club's Entertainments Secretary, the stage is set for a confrontation of Biblical proportions
The fact that Armitage is best known as a poet makes comparison with Dylan Thomas' Under Milk Wood inevitable. Does Armitage manage to do for Yorkshire what Thomas did for Wales? The answer, unfortunately, is no. Despite excellent performances from the actors (all talented musicians) and Steven Hoggett's tremendously effective movement direction, the play is curiously inert; most of the action is provided by Laura Hopkins' set, a long narrow traverse space down which doors and platforms periodically hurtle like electric hares at a greyhound track. Castle (Geoff Leesley) is confined to his fetid bedroom/studio at one end of the stage, which means that after fifteen minutes or so the audience is feeling the first twinges of Wimbledon Neck.
Simon Armitage is undoubtedly a talented wordsmith - his poetic gifts shine in the part of the Narrator (Joseph Alessi) - but for the most part Jerusalem comes across as a quirky yet predictable sitcom. Perhaps it's appropriate that Spoon is played by George Layton and Rose Castle by Brigit Forsyth, both familiar faces from classic sitcoms such as It Ain't Half Hot Mum and The Likely Lads. Ruth Alexander-Rubin, Simeon Truby and Lee Warburton (who gives an engaging performance as Castle's son Wesley) complete the hard-working cast.
Jerusalem is described as "a dark musical comedy". The musical interludes are unusual in that they are inspired by well-known contemporary pop songs - Lee Warburton's marvellous rendition of a reworked "How Soon is Now" is one of the highlights of the show, Leesley delivers a stonking gospel-tinged version of "Movin' On Up" and Brigit Forsyth gets an opportunity to show off her skill as a cellist (already familiar to anyone who saw last year's The Cello and the Nightingale at York). Yet it has to be said that none of the songs are integrated into the narrative and, enjoyable as they are, they also tend to bring the play to a grinding halt.
On several occasions I found my mind drifting to poet/playwright Tony Harrison's TV film Black Daisies For the Bride. Armitage's Jerusalem is clever, unusual and typically English, but it doesn't seem at home on the stage. Under John Tiffany's direction a great deal of effort and ingenuity has been expended on a work that might have been far more successful on the small screen.
At the West Yorkshire Playhouse until 3rd December
Reviewer: J. D. Atkinson