Jess and Joe Forever
Zoe Cooper
Stephen Joseph Theatre Company
Stephen Joseph Theatre, Scarborough
–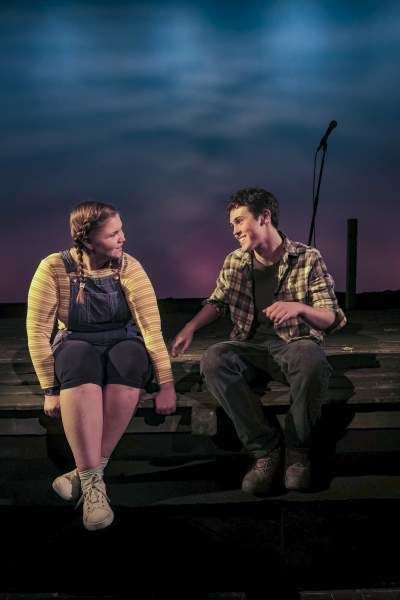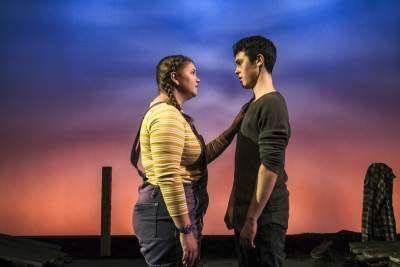 First staged at the Orange Tree Theatre in 2016, this production marks the regional debut of Zoe Cooper's much-lauded play Jess and Joe Forever. Having received the coveted title of 'Most Promising Playwright' at the Off West End awards, Cooper's is a name to watch out for.
A witty and heartfelt show about teenage friendship, Jess and Joe Forever manages to pack a lot in to its short running time, exploring a host of serious themes (gender, body issues, class divisions, social exclusion) in a nimble, fleet-footed way.
Jess (Kate Hargreaves) is a precocious middle-class girl and Joe (Misha Butler) is a vulnerable working-class boy. Every year, Jess spends some of her school holidays in Joe's seaside town, and over a series of summers we watch as their relationship grows into something more meaningful and complicated.
Cooper allows her two protagonists to tell their own stories directly to the audience and throughout the play they impersonate all the other characters (including prying neighbours, dim-witted bullies and disapproving parents), play with chronology, dictate lighting cues and even swop roles at times.
Let's cut to the chase: I adored this show. It's funny in a way that feels entirely natural and effortless—at no time did I feel that Cooper's script was begging for laughs. The characters feel like real human beings rather than stereotypes, and the dialogue is witty without feeling overwritten.
The two actors are utterfly wonderful. Kate Hargreaves radiates joie de vivre as Jess, particularly in the early scenes of the play, and her delivery of comic lines is absolutely killer. She is beautifully matched by Misha Butler whose low-key, often deadpan performance is a joy. Crucially, both performers rise to the more serious elements of the play, which I won't reveal here.
Director Lotte Wakeham, who recently joined the Stephen Joseph Theatre as Associate Artistic Director, has done an excellent job here. Her production is suffused with energy and pizzazz and her ideas for the show appear to be even more ambitious than those of the original production.
I was also impressed by Frankie's Bradshaw's exquisitely detailed set, which includes a trough of earth for the two actors to hammer posts into and a long water tank for them to paddle in. I won't give away the ending here, except to say that it's completely unexpected and gloriously Hollywood.
Jess and Joe Forever left me giddy with joy and grinning from ear to ear. The show runs until 10 November and I urge you to check it out while you can. It's the perfect antidote to a cold winter's night.
Reviewer: James Ballands