Jitney
August Wilson
Headlong, Leeds Playhouse and The Old Vic
Old Vic Theatre
–

Listing details and ticket info...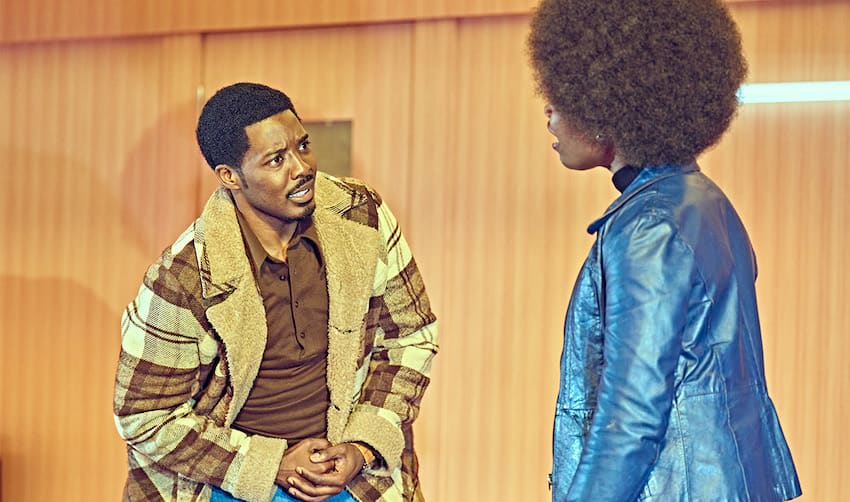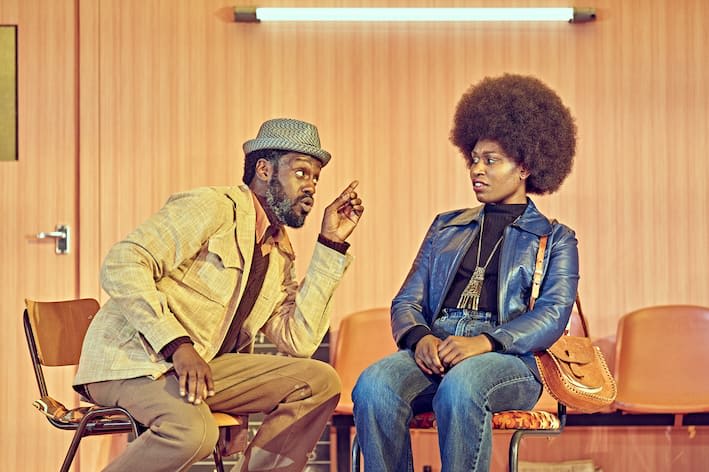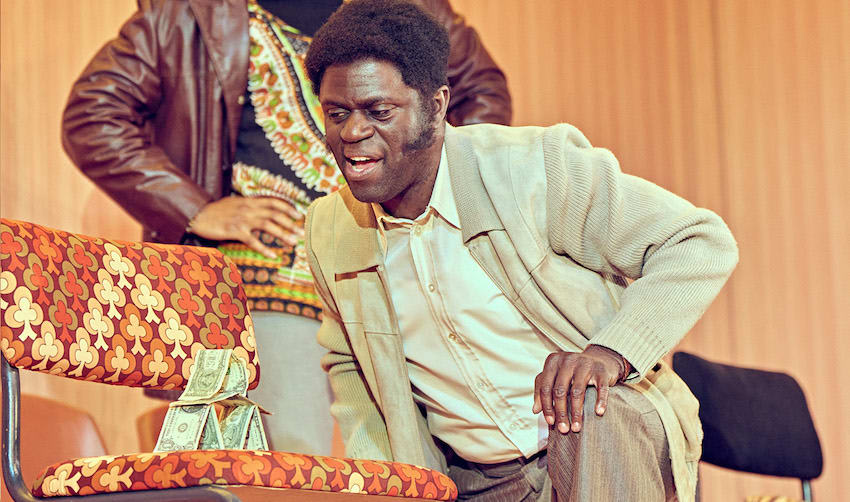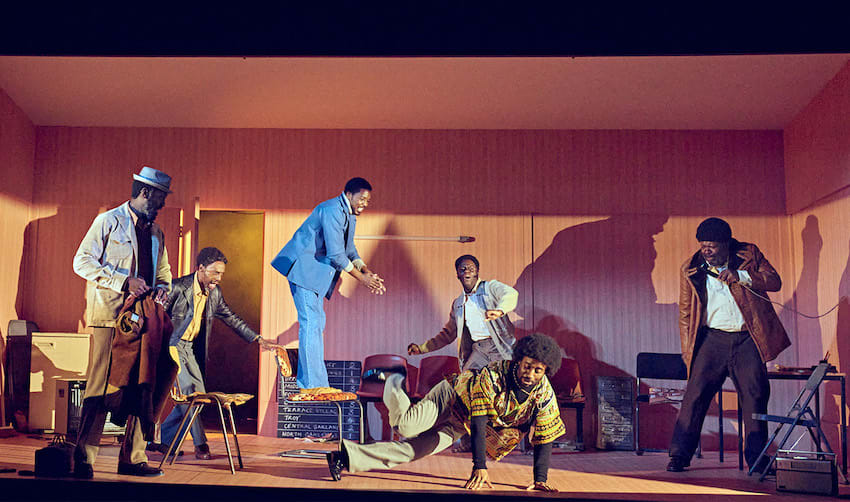 A Jitney is an unlicensed taxi cab, often shared with other passengers, and August Wilson's play is set in 1977 in a jitney cab station in Pittsburgh in a run-down district that licensed cabbies avoid.
Written in 1979 and premièring in 1982, it was the first of what became Wilson's "Pittsburgh Cycle" chronicling African-American experience in the 20th century. For a 1996 production, Wilson made extensive changes to the script. The National Theatre staged it in 2001 when it won the Olivier for best play and it now gets this vibrant revival.
The dramatist's usual problem of getting characters on and off stage is immediately solved as these men take turns to answer the telephone then go off to pick up their passengers. So we meet owner / manager Jim Becker (Wil Johnson) and his drivers: Korean War veteran Doub (Geoff Aymer) who just wants to be left in peace, gossipy Turnbo (Sule Rimi) whose loose tongue upsets Youngblood (Solomon Israel), recently back from serving in Vietnam, and Fielding (Tony Marshal), former tailor to music big names who is too fond of his hip flask.
There's bookie Shealy (Nnabiko Ejimofor), who uses the jitney office phone for his business, and local hotel doorman Philmore also drops in, then there is Rena (Leanne Henlon), Youngbloods girlfriend who has recently had their baby and Becker's grown-up son Booster (excellently played by understudy Blair Gyabaah on press night).
Becker hasn't yet told the others that the car service's days are now numbered. The office is an an area being gentrified. They have only a couple of weeks before the developers take over. What are they going to do? It is more situation than a plot: Jitney presents a collection of characters rather than a story, but director Tinuke Craig keeps things lively as we see the ongoing interaction and tensions between them and the two and a half hours of incidents (plus interval) crystallise into a number of more detailed confrontations.
There is a minor row over paying for a take-away coffee and a much bigger one when Turnbo stirs things by telling Rena that Youngblood has been seen with her sister. It gets dangerous: the young man is furious and Turnbo gets a gun out. Youngblood in fact is quite innocent; he was seeking to give Rena a nice surprise, explained when they have an argy bargy.
The arrival of Booster whom Becker has not seen for twenty years since he went to prison, sentenced to death for killing his white girlfriend who falsely accused him of raping her, leads to a great moment of drama superbly played out by Wil Johnson, this calmest of men unable to control his emotions.
Rapid delivery and presumably accurate local accents are a challenge. Despite plenty of volume, the language is sometimes incomprehensible though laughter from some of the audience suggests that other ears were better tuned to it. That is no barrier to appreciating fine performances in a play that, in giving a glimpse of individual lives, captures a particular moment in a city's history.
This co-production opened in Leeds last year (with a slightly different cast) and can be seen in Oldham, Worthing, Bath and Cambridge after this Old Vic run.
Reviewer: Howard Loxton