JOAN
Lucy J Skilbeck
Milk Presents in association with Derby Theatre and Underbelly Untapped
Underbelly, Cowgate
–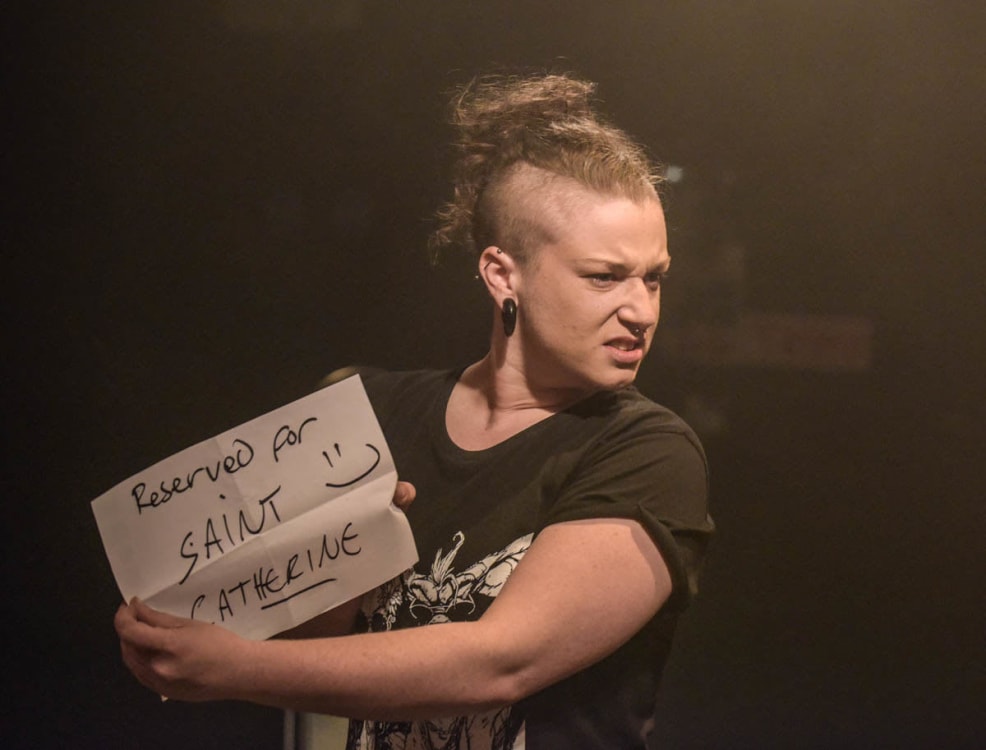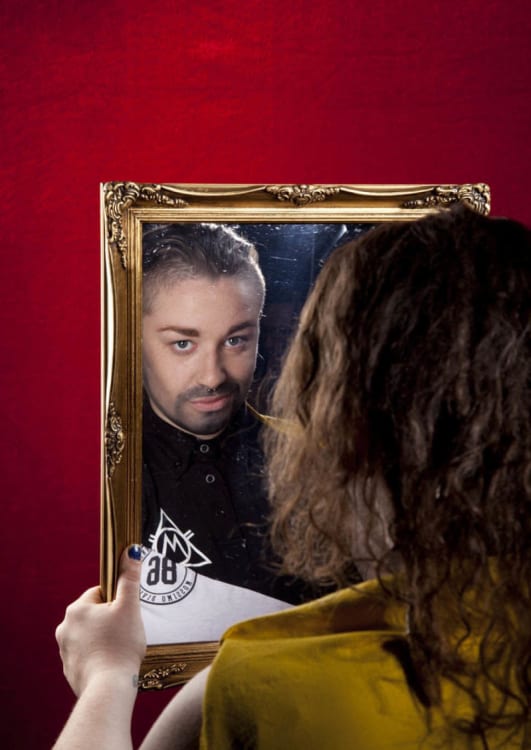 It's a definite pleasure of the Fringe to watch, over several years, a young theatre company grow and evolve as they find themselves, their art and their purpose.
Over the last half-decade, I've watched Milk Presents grow from a whimsical, offbeat troupe experimenting with form and function brilliantly each year. As they've grown and changed, it's become clear that they have matured and developed a keen interest in exploring the confounding issues of identity and gender.
It's fitting, then, that this year they've brought to life a reimagination of the life of Joan of Arc, but envisioned through their signature whimsical anachronistic flair.
Lucy Jane Parkinson plays the titular saint, welcoming the audience to the café-like stage, where the audience sit at tables and stools all around as she tells the story of her life from the massacre of her village at the hands of the English, through the crowning of Charles at Rheims and to her martyrdom at the stake, all the while interspersing the story with song and dressing up as various men who enter into her life, such as her father, Charles VII, and the fateful judge, Pierre Cauchon.
Parkinson holds the weight of this solo performance on her shoulders more than capably, flitting from Joan into the various other roles with a practiced ease. It's a often frenetic performance, full of movement and physicality, but beset with a palpable sense of wonder and questioning.
Indeed, the climax of the piece is wrenchingly touching, eschewing the predictable close in favour of a hungered question, with no easy answers given, a move that shows the maturity of the piece and the company, but also that they are far from complete in their search for inner truths and in the creation of their art.
Reviewer: Graeme Strachan