Joe and Ken
John Dunne
JD Productions
Old Red Lion Theatre
–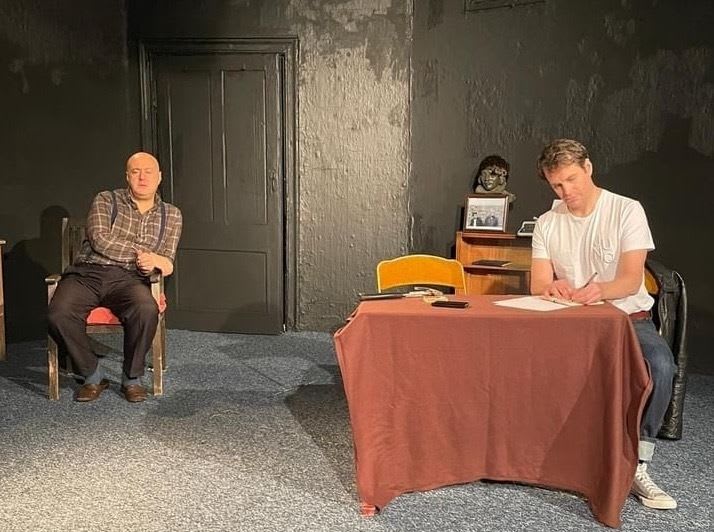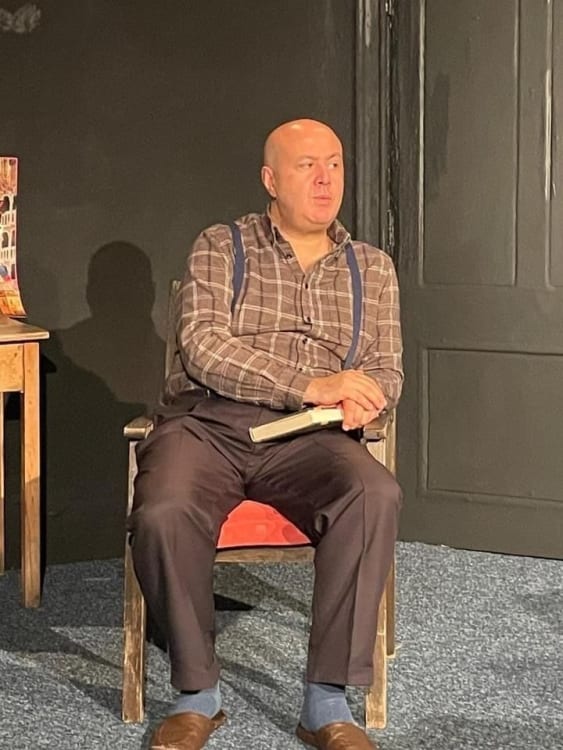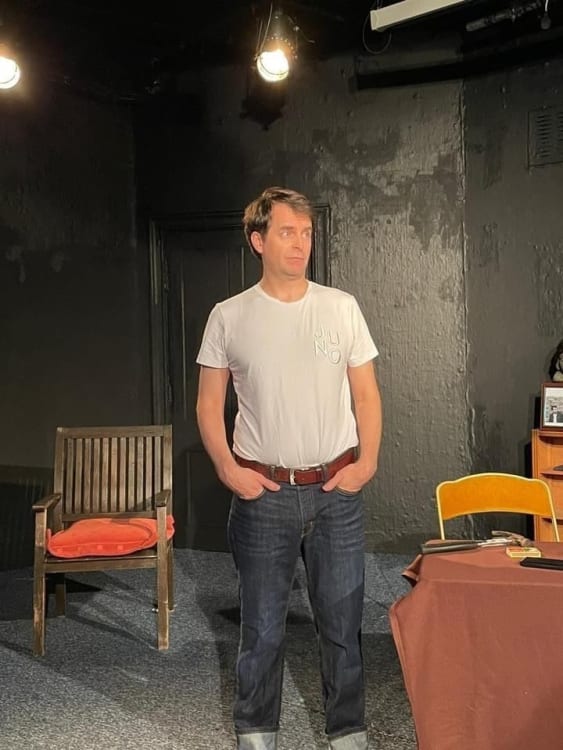 Joe and Ken are playwright Joe Orton and his partner Kenneth Halliwell and John Dunne's two-actor two-acter has them acting out their own life story, sometimes it would appear before it happens.
It is part direct address to the audience, part recreation of the situation at particular points in the relationship at their Noel Road home where they appear to be living on semolina and dog food and then on hedonistic holiday in Tangier and part their own improvisations acting out what has happened or what might ensue.
It is framed as though told by Halliwell who, when they first got together, was Joe's mentor, acknowledged by him to be a good teacher, so at first it is Ken who gets most of the best lines with more felicitous phrasing. Ken has completed a play about Edmund Kean but his writing has stalled. As he confesses, "I'm good with titles and opening lines; it's the rest I find difficult."
Perhaps he lacks inspiration because he so rarely goes out: too busy, he tells Joe, because "I've got you to look after." Meanwhile, Joe, self-styled Oscar Wilde of the Welfare State, is out looking for sexual adventure in London's public loos.
It is likely that you and most of the audience are already well aware of Orton and Halliwell's story and its fatal ending, so, when Ken sees Joe's career taking off and wonders where he fits in, it's an ironic prediction that he jokes: "I could always bash your brains out with a hammer."
Dramatist John Dunne's direction has key dates in the relationship chalked up on the black walls of the set so when there is talk of returning library books, the extended improvisation that Orton insists on to imagine them being prosecuted is a look to the future with Halliwell wearing a black cloth as a wig that has hints of a judicial black cap.
In Tangier (on holiday with Kenneth Williams, although we don't see him), Halliwell is even more alienated. Fed up with the Arab boys lined up for Orton, he wants to go back to London. "Here no one gives a fuck," he moans but Joe confidently caps that with "No, they expect to be paid for it."
Tino Orsini's Halliwell certainly captures the man's insecurities and his belief in himself slipping away. Craig Myles's Orton gives us his vitality but gets little chance to show the attractive side to his personality. This is only Halliwell's view of him. There are a few moments when he shows Kenneth affection, but are they genuine?
John Dunne's play is entertaining but doesn't throw any new light on this relationship. What made it once work, if it ever truly did?
Reviewer: Howard Loxton