joey
sean burn
gobscure in association with Greyscale
Northern Stage, Newcastle
–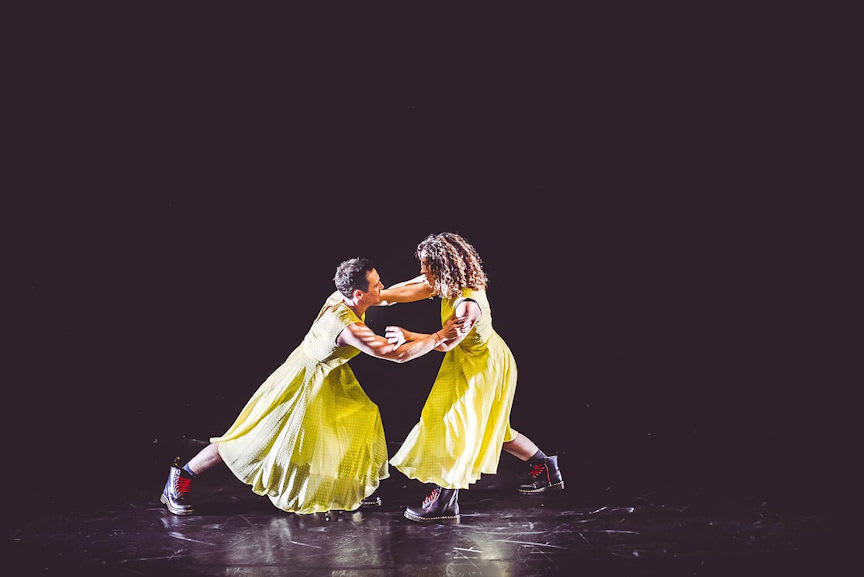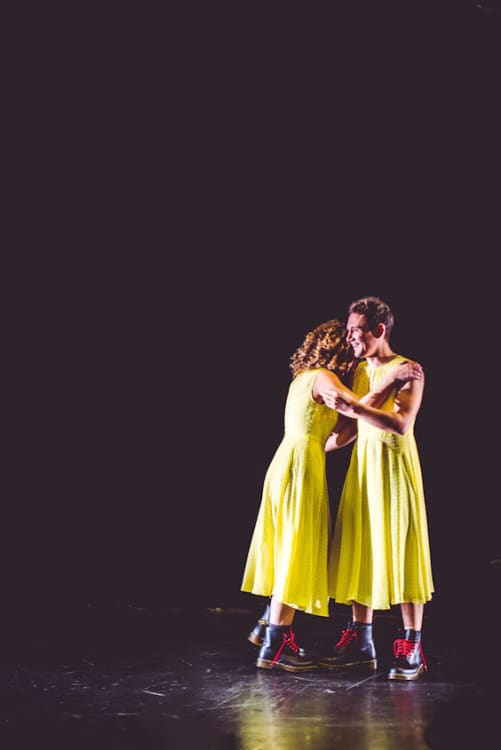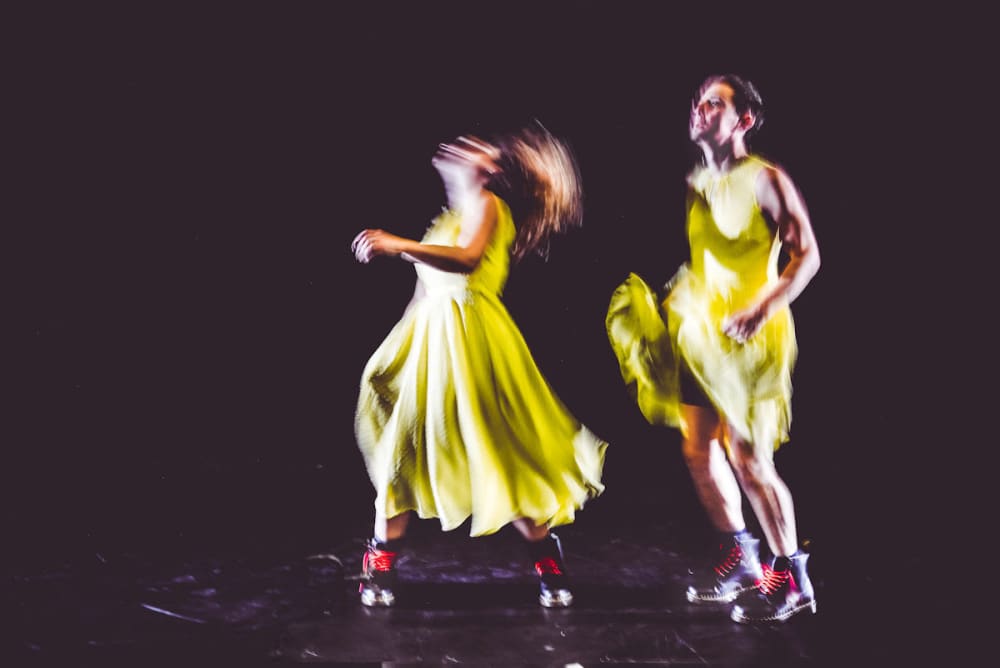 You sit there after the actors have left the stage and you wonder, "what have I been watching?" You try to categorise, pigeonhole it, but you can't. It's about being brought up in care in '80s Britain, it's about mental health and electro-convulsive therapy, it's about sexual orientation, being bi- and transgender, it's about care homes, it's about school and a punk poet English teacher, it's about Spaz, Dumbo and Psycho who just happen to be the same person, it's about Zehra and V from Thessaloniki, it's about Joey Deacon. It's about riots, racism, terrorist attacks, bombs and explosions, Norman Tebbit, the royal wedding, and so much more—Iraq, Lou Reed, Nelson Mandela, record shops…
It's about sean burn.
It's stream of consciousness. It's a narrative. It's a monologue. It's a poem. It's performed by two actors; a man who speaks (Scott Turnbull) and a woman (Faye Alvi) who signs in BSL. They wear identical yellow dresses.
You see the problem? How do you link all of these things together? How do you even make sense of them?
But of course you don't. You sit and watch and listen and the power of the language, the rhythm of the speaking and the hypnotic movement (really sympathetic direction by Greyscale Artistic Director Selma Dimitrievic) carry you along, immerse you in this world, this life story—this horror story, for such it is. It's about man's inhumanity to man (or child really).
Playwright sean burn is also a poet and he brings a poet's sensibility and sensitivity to language to his theatrical writing. Like all good poets, he sees below the surface and what he writes is multi-layered and is driven—so very driven—by his life experience.
You come out of the theatre deeply moved but uncertain, not sure exactly what it was about. It takes time to settle into your consciousness. In a way—and this may seem odd—it reminds me of contemporary dance. Dance doesn't mean, it just is. If it could be expressed in any other way, it wouldn't need to be danced. So here: all of these experiences swirl around your mind and heart and gradually the "meaning" emerges as a mixture of intellect and emotion. You've looked into someone else's heart and mind and felt what they have felt.
Powerful, moving, insightful and distressing.
Reviewer: Peter Lathan