John
Lloyd Newson
DV8
Liverpool Playhouse
–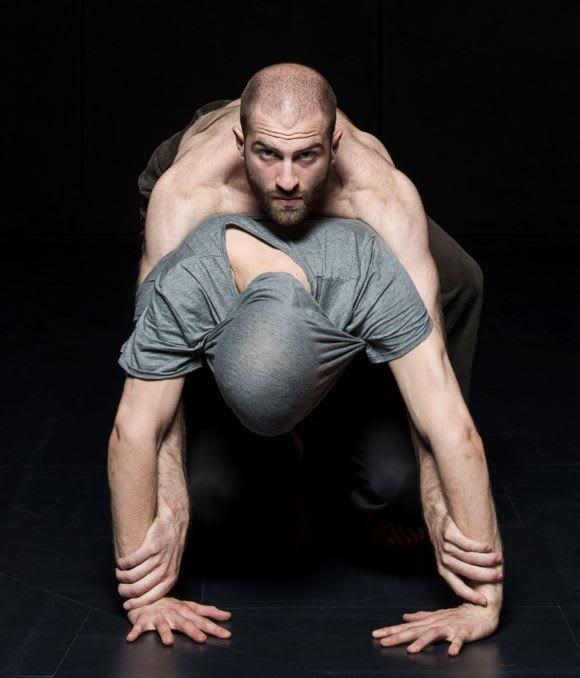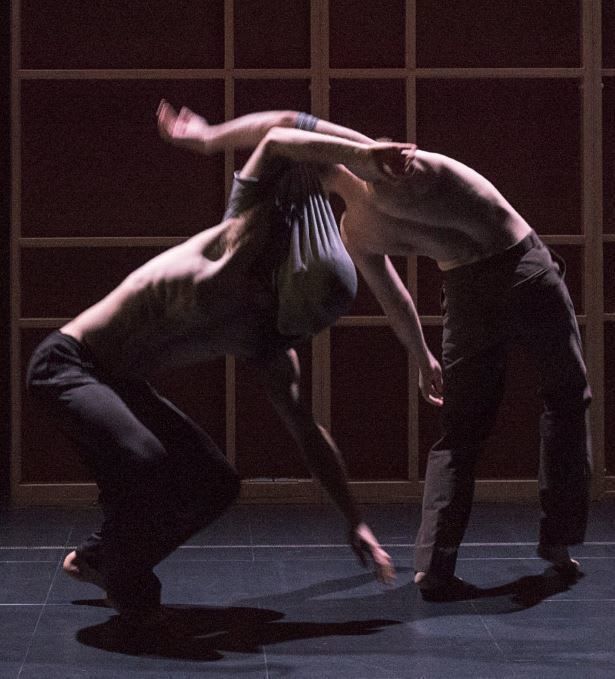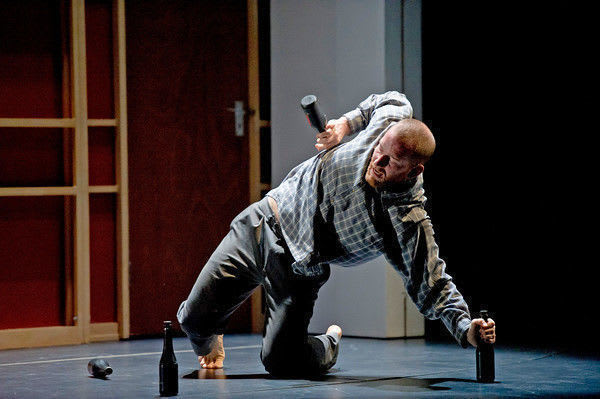 Inflation seems to be everywhere these days, not only in the aisles of Asda. It's found its way to our universities where a PhD is a minimum requirement before one can even think of securing an interview for a junior teaching job and it's even crept into theatre, or more precisely theatre reviews and the art of reviewing. Five star ratings are given out like confetti. If a show is not 'outstanding' then it's 'brilliant,' 'riveting.' It's a throw away world.
So what happens when a show appears that really is worthy of these accolades? Six, seven stars? Ah, but where will it all stop? Do we really need to go to ten stars? When all the superlatives have already been spent—and cheaply too, to where does the reviewer turn?
That's the dilemma that will be facing fellow reviewers no doubt following DV8's production of John which simply left the audience at Liverpool's Playhouse theatre gagging and frothing. At performance end we trooped out of the theatre in a kind of haze, a bewildered, befuddled haze having borne witness to a show that had simply assailed our senses, resetting our brains to factory mode. Our hard drives had been wiped. We had gone backwards yet forwards. As paradoxes go, this one was right up there.
DV8 has created something special here, a delicious fusion of styles that constantly surprise, constantly delight. The energy is simply intoxicating. This is due in no little part to the use of personal testimony, using the actual words spoken by the protagonists adds a level of immediacy and rawness that your everyday playwright can only ever dream of. The words of central character John are unpolished, always unapologetic and strangely beguiling. DV8 has taken one man's personal narrative of self-destruction, marginalisation and despair and turned it into art. Clever devils.
Perhaps the greatest triumph of the show though is the hugely creative staging. The Playhouse stage revolves, literally revolves from one scenario to the next, creating a kind of momentum that suggests that John's world is one of flux, a world where the protagonist is constantly on the move, never able to find a place of safety or stillness. The set elegantly externalises the character's perpetual state of agitation. Stop the world 'cos I want to get off. Not a chance, not on this stage.
Physicality though is the hallmark of this company. At times the performers morph into human knots of intertwined legs, arms, torsos and ribcages while somehow managing to deliver lines which are at all times beautifully understated. This isn't acting, not conventional acting. It's something much more subtle, much more genuine.
Be warned though, Lloyd Newson's production is an unsettling journey, a walk on the wild side incorporating taboos such as rape and drug abuse until ultimately we are lead into the subculture of the male bathhouse. Here amid the steam and towels of sexual subterfuge we meet a more relaxed John. This is man seemingly at ease amid the anonymity of casual sexual encounters, but a man also looking for something more, a man looking for intimacy yes, but longing for love.
Performances are as lithe as they are true. The sheer suppleness of these guys is enough to make you wince and to swear that you're finally going to get into shape. Fat chance. The standing ovation at the end of the show was richly deserved. These guys had exceled themselves, each and every one.
Hearts will end up in mouths, hairs stand on end and socks get blown off. John really is that good, that arresting. I could go on. But sometimes more is less. John can be summarised quite adequately in just three inflation-free syllables: A-MA-ZING.
Reviewer: David Sedgwick