John
Conceived and directed by Lloyd Newson
DV8 Physical Theatre
The Lowry, Salford
–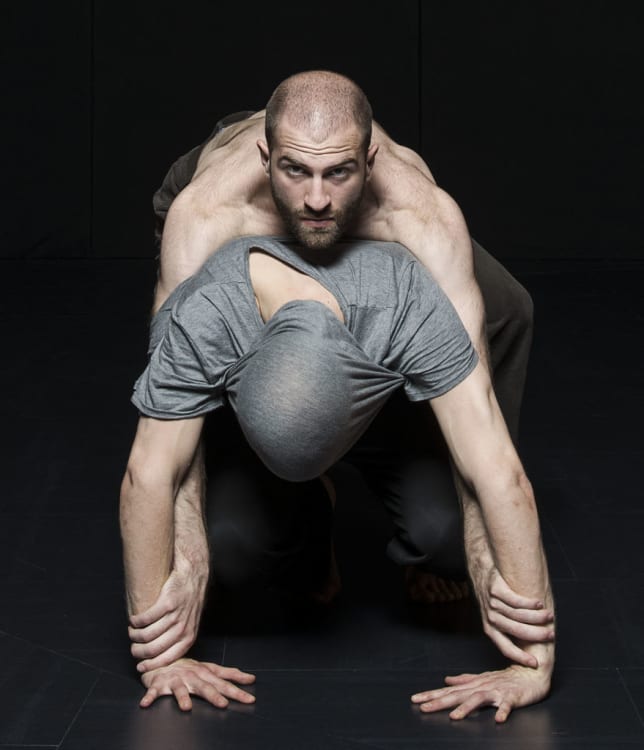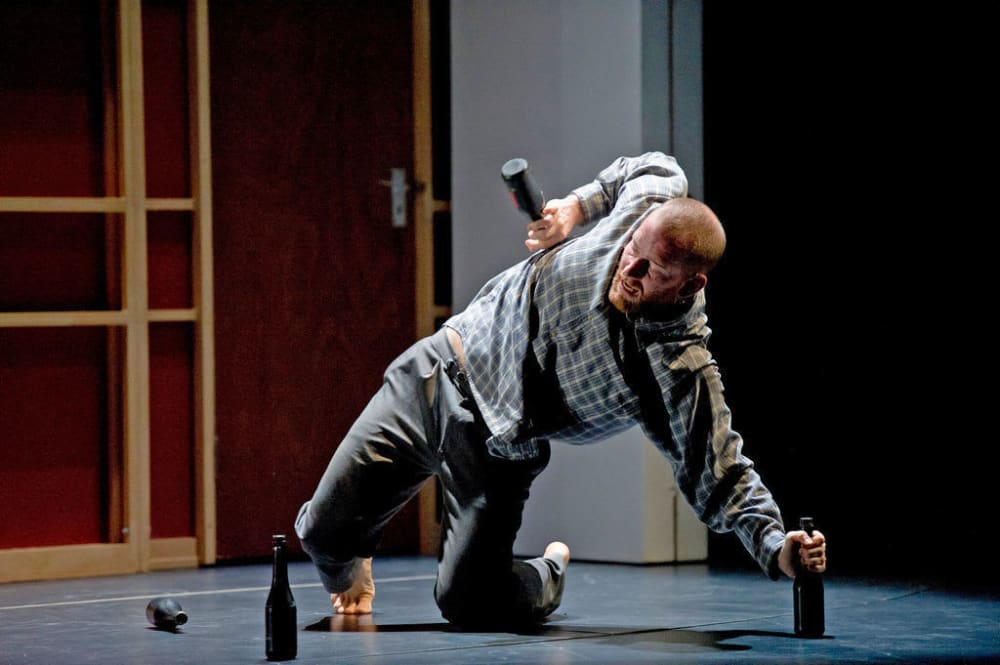 Lloyd Newson describes in the programme how this show, based on a series of interviews, was originally supposed to be about voluntary euthanasia, then it became about love and sex, then into their office walked John, and it became about him.
Like DV8's previous show, Can We Talk About This?, this was conceived as a verbatim theatre piece—an odd genre for a physical theatre company to explore, but here it works much better for me than in the earlier show.
Running straight through without an interval, it is really a play of two halves. It begins as John's story, which he narrates himself, of his abusive family, his relationships, his drug abuse and his time in prison. After prison, he enters the world of the gay saunas, and then it opens out to bring in stories of other men who run or frequent the sauna.
All stories are told directly to the audience with very few verbal exchanges between characters, but the physicality and movement draw you in so it never feels static or narrative heavy. There isn't as much dance-type movement as in some DV8 shows, and what there is blends perfectly with the narration and the mood of the scene.
But this movement isn't limited to the performers; the set, designed by Anna Fleischle, consists of several internal walls on a revolve, that rotates for most of the time as the characters walk through rooms, walls and corridors, changing locations each time they come around. The effect is stunning.
There are some times when it becomes a bit like a public information film with messages about safe sex, perhaps no bad thing for an audience that consisted on press night at The Lowry mostly of school parties—who sat in awed silence for more than an hour—but this doesn't take anything away from a thoughtful and impressive piece of theatre.
The bulk of the story is told by Hannes Langolf as John, who grabs the audience's sympathy for a character who habitually steals and takes drugs from the start and never lets them go. The rest of the performers work mostly as a well-drilled ensemble, just occasionally becoming more significant characters for a short while.
It may not be as overtly political as a lot of verbatim theatre, but as a marriage of storytelling, movement and design it works beautifully and is highly recommended.
Reviewer: David Chadderton