Joking Apart
Alan Ayckbourn
Nottingham Playhouse Theatre Company and Salisbury Playhouse
Nottingham Playhouse
–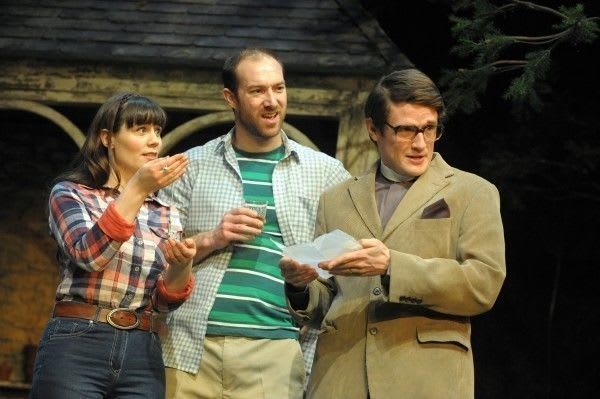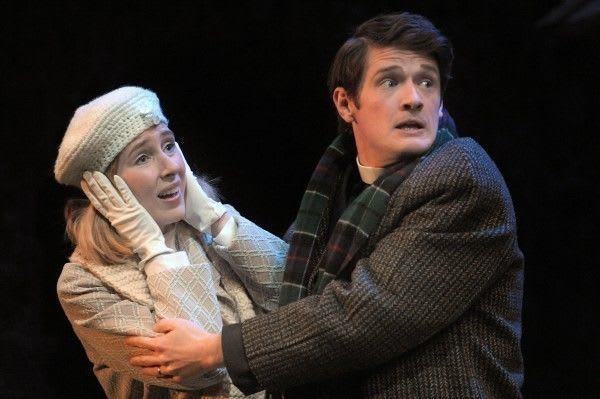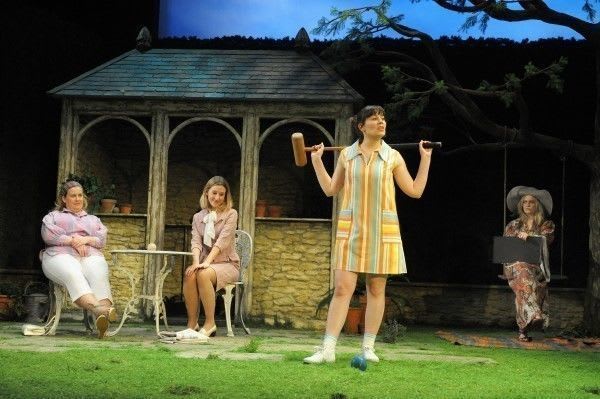 Alan Ayckbourn has been quoted as saying that Joking Apart is one of his favourite plays. The programme for the play's revival at Nottingham Playhouse says the ones he likes most are those that are done the least or don't do as well as they should.
Joking Apart certainly falls into the first category: the 35-year-old play is not high on the list of Ayckbourn works that are regularly dusted off the shelf; perhaps it fits the second category too.
Joking Apart is unlike many of his plays in that it contains eight rather than six characters; it is set over 12 years rather than having a short time span; and it involves a contented couple.
Ayckbourn was challenged to write about a happy man and woman after receiving complaints that he penned plays only about miserable relationships. So he presents us with Richard and Anthea, a couple who are not just in love but perfect in nearly every way.
The playwright felt that to concentrate on two people making eyes at each other would soon become boring, so he looks at the effect they have on the people around them and how they struggle to match up to the golden couple.
That is the crux of the play but it is also a problem: at an hour and three-quarters the play seems too short to develop all the characters in any depth. They change over the 12 years but as soon as they begin criticising the perfect pair, a scene ends. For instance, one summer's evening after a few drinks in the couple's garden, their guests start to reveal their true feelings for their hosts only for the interval to beckon.
However, there are some excellent performances from the cast as they throw themselves into what is at times a very physical production, with a couple of games of tennis keeping the participants on their toes.
Emily Pithon and Robert Curtis are exquisite as Anthea and Richard: she has the patience of a saint and refuses to admonish a neighbour's child who urinates over the fireworks on Bonfire Night; Richard is successful in business and lets nothing fluster him. Their love prospers while those around them find that tensions are mounting up.
Edward Harrison is suitably troubled as the vicar with wayward passionate feelings and Sally Scott shines as his scatty, inept wife Louise who sports a stimulant-induced smile throughout the last scene.
German-born Thorston Manderlay gives a pleasing portrayal of bombastic Sven, Richard's Finnish business partner who feels increasingly ineffectual, while Natasha Byrne handles the role of gossipy Olive so well that you wish Ayckbourn had made more of the part.
Will Barton as brusque Brian who always visits with a different girlfriend might also feel he ought to have had more chance to develop the character.
One of the biggest successes of the evening is Katie Brayben; she appears as belligerent Canadian Melody, abrupt artist Mandy, big-mouthed Mo as well as Richard and Anthea's 18-year-old daughter Debbie. She plays each with panache and distinctiveness.
Lucy Pitman-Wallace directs assuredly and Tom Rogers's set impressively features a huge tree and a tennis court.
However, that can't make up for the fact that Joking Apart is not one of Ayckbourn's classics. There's not a lot of humour in the play and it disappointingly peters out. Don't get me wrong: this is a good evening's entertainment—but not a great night as you would normally expect from Ayckbourn.
Reviewer: Steve Orme