Jonny & the Baptists Love Edinburgh and Hate Bastards

Avalon Promotions
Assembly Roxy
–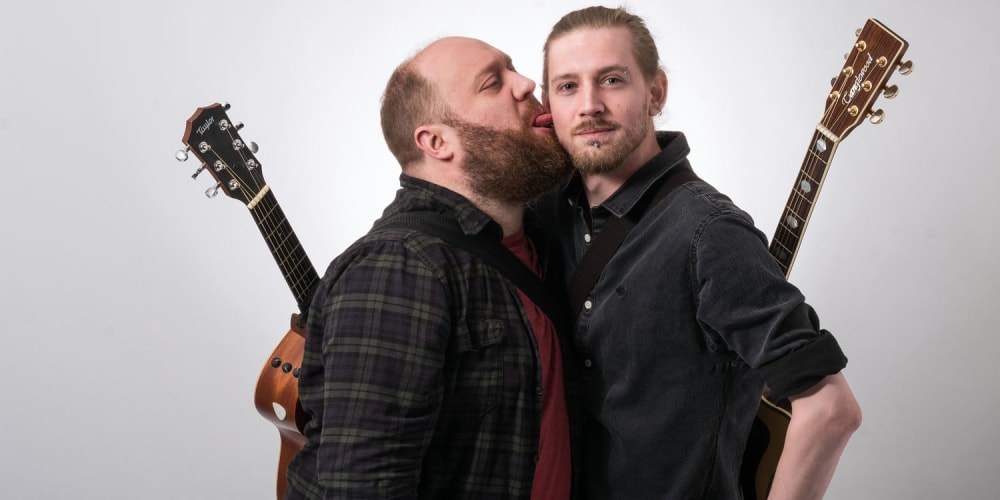 Jonny & the Baptists "are no longer political". That's what they say and behind them on the stage, is a huge banner declaring they "Love You".
And just to demonstrate how serious they are about that, they immediately raucously sing, "You're either against capitalism or in favour of the end of the world."
Instead of politics, they sing about grifting the rich by for instance selling black puddings made from the blood of the Queen, and to increase the supply of puddings secretly slipping in a bit of Prince Philip's blood from the crash site.
Yes, this is the usual surreal fun that keeps you laughing, even as they denounce the pillars of society.
Not that they don't value them. After all they admit that "Only the Queen can Kill Donald Trump."
And for good measure, they unfurl a banner the size of the stage, that towers over them, with the words from Dominic Cavendish of the Daily Telegraph in 2015 saying, "Jonny & the Baptists think we are sleep walking to Farage-O-Geddon. I doubt it".
That neatly leads them to claim, "We are not satirists. We are God" and then revel in the number of holidays they would get as God.
There's always some anarchic, often unexpected turn in their songs. Take the one about young Isaac. It starts amiably enough with "Hello my name is Isaac" an account of his hobbies and then what he did on his holidays. "Sitting on the top of a mountain with my hands all tied up. Waiting for my father to kill me" because "my dad has this friend who talks to him.."
Later as they return down the mountain, both covered in slaughtered ram's blood, Isaac asks his dad if they are going to keep it a secret, as it might not look good, to which his father says no, he is going to use it to found one of the great religions of the world. Isaac is left wondering if it will take thousands of years to work out "that it was pretty toxic behaviour up there on the mountain for a nine-year-old boy."
Yes, the brilliant musical rabble rousers have certainly given up politics. If only the rest of the Fringe could give it up in this way, we might change the world sooner.
Reviewer: Keith Mckenna