Journey's End
R C Sherriff
Octagon Theatre
Octagon Theatre, Bolton
–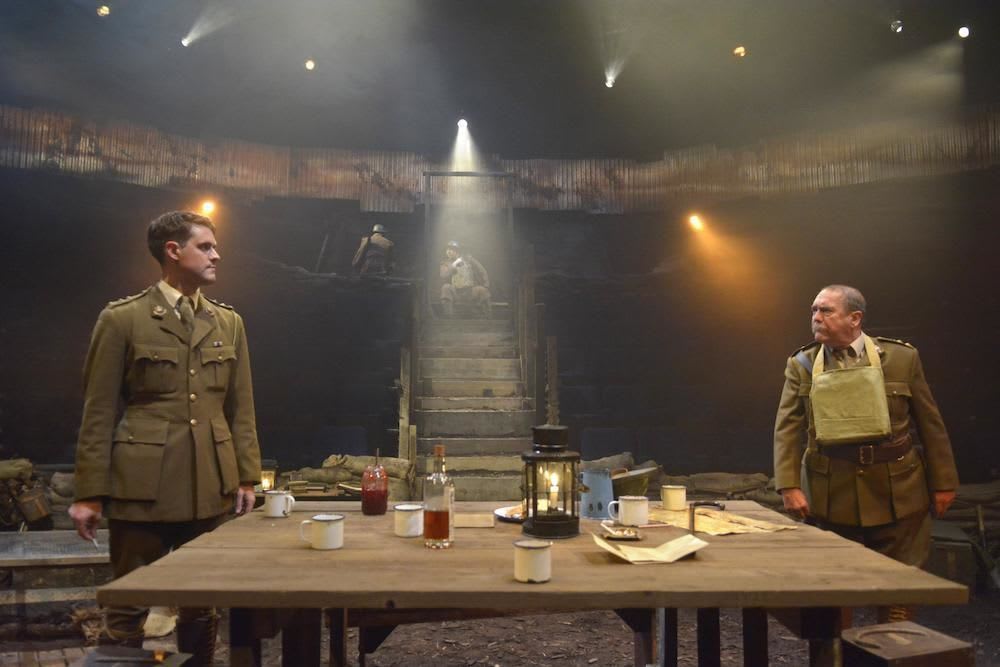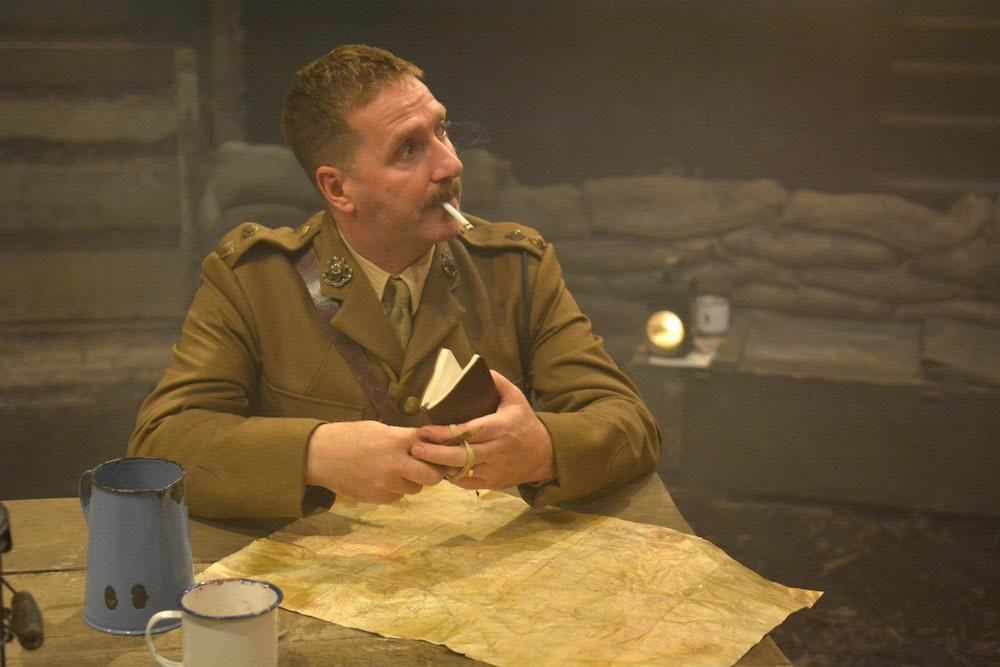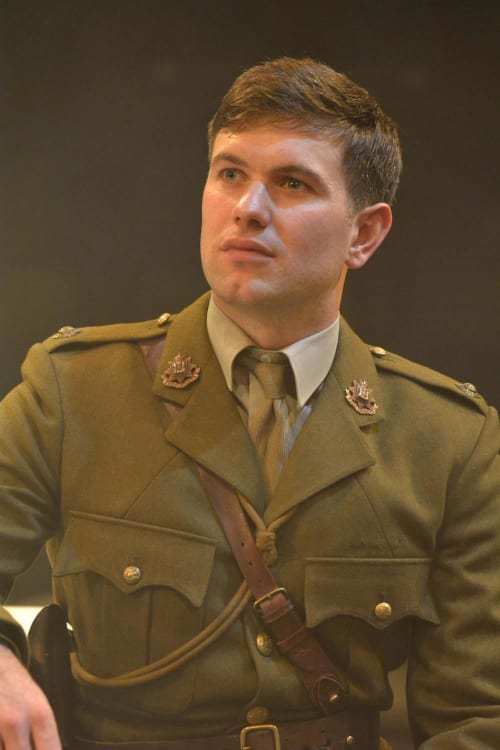 The first of the Octagon's contributions to the First World War centenary commemorations is an ambitious revival of Sherriff's classic play from only a decade after the end of the real conflict.
Designer James Cotterill has created an authentic-looking officers' dugout in which the whole play takes place, with some intimidating, uneven steps up to the unseen trench above. David Thacker's in-the-round staging focusses attention on the relationships between these men played by a cast of 12 including three third-year acting students from ALRA.
Sherriff claimed that the dialogue was easy to write as he only had to write down what he remembered people saying when he served as an officer in France (a young Laurence Olivier wore Sherriff's own uniform when he played Stanhope in 1928). It portrays very well the boredom and passing of time with only occasional bursts of intense action that constitute much of modern warfare for the men on the ground, with lots of well-observed, inconsequential dialogue that Pinter was later to admire.
The characters are all well-drawn and distinctive in the writing, and all are played with great authenticity and subtlety by a very strong cast. James Dutton is Stanhope, the young but brilliant commander who hits the whisky rather too hard, doesn't sleep enough and is reluctant to go home on leave. David Birrell is his much more experienced second-in-command and confidante, Osborne who is a father figure to his younger superior.
Tristan Brooke plays Raleigh, a new arrival to the front and an old schoolfriend of Stanhope; there are suggestions that strings were pulled to get them together but Stanhope is very unhappy about the situation.
Also in the company are Hibbert (Ciaran Kellgren) who complains of neuralgia but may be faking to get sent home, the Colonel (John Branwell) who is sympathetic when he has to pass on orders that he knows will result in casualties but insists they are carried out, the jokey cook Mason (Michael Shelford), Company Sergeant Major (Colin Connor), Captain Hardy (John Elkington) and Trotter (Richard Graham) who gets an unexpected promotion near the end.
This isn't a play with a political axe to grind or a message for or against the war, but it's difficult to come away with a positive view on how it was fought and led. The German soldiers are said by the characters to be as decent as the British and, as the title suggests, for some of the people we grow to like, this is the end of their journey.
As a commemoration of the people who fought in the First World War, this play brings them alive from the pages of history books and makes them real people with whom we can relate. The Octagon's production isn't just a worthy tribute but a very strong and entertaining piece of theatre and a return to form for director David Thacker.
Reviewer: David Chadderton