Julie Madly Deeply
Sarah-Louise Young
Trafalgar Studios 2
–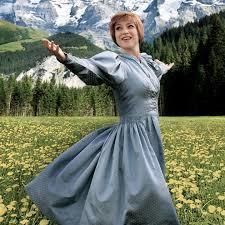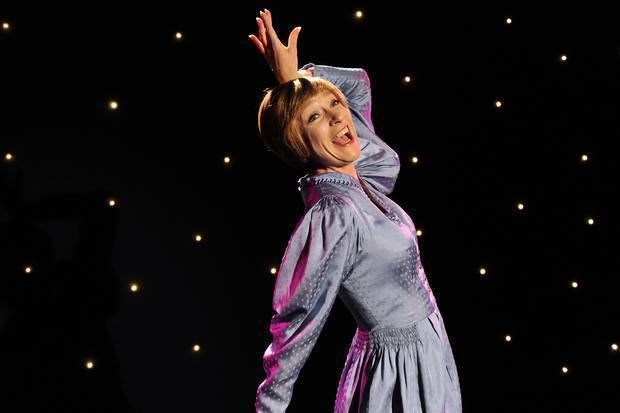 I must confess a slight apprehension before seeing a cabaret dedicated to the life of Julie Andrews.
Of course, there is no doubting Dame Julie's legendary career or her national treasure status; however, would it be possible to stomach a 90-minute love-fest of how Andrews is practically perfect in every way?
Thankfully, writer and performer Sarah-Louise Young details the ups and downs of Andrews's sixty-year career without falling into the trap of being overly saccharine.
Armed with a blonde wig, a blue frock, and the incredibly talented Michael Roulston on piano, Young performs with wonderful energy in an attempt to show that there is a lot more to Andrews than just Mary Poppins or The Sound of Music.
Young charmingly impersonates a variety of people from Andrews's life including Richard Rodgers, Carol Channing, and Richard Burton. There are particular moments of brilliance in her take on Liza Minelli as well as her gentle mocking of Audrey Hepburn—who was picked over Andrews to play the role of Eliza Doolittle in the 1964 film adaptation of My Fair Lady.
There is a lovely, rich tone to Young's voice that perfectly captures the impeccable diction of Andrews. Her large range—perhaps not as large as Andrews's four-octave soprano—ensures that she pulls off classics such as "I Could Have Danced All Night" and "Feed the Birds" with great ease.
What makes the show work so well is Young's rapport with Andrews's die-hard fans—of which there were many. The intimate space of Trafalgar Studios 2 is perfect for the moments of audience participation allowing individuals to share their memories of seeing their icon in concert. There is even a joyful sing-a-long to conclude the performance, which was received with rapturous applause.
Julie Madly Deeply is a fun-filled showcase of one of the greatest British entertainers in modern history. It certainly brings a smile to the face and fans will undoubtedly love every moment.
Reviewer: Sean Brooks