Julius Caesar
William Shakespeare
Globe Theatre
Globe Theatre
–

Listing details and ticket info...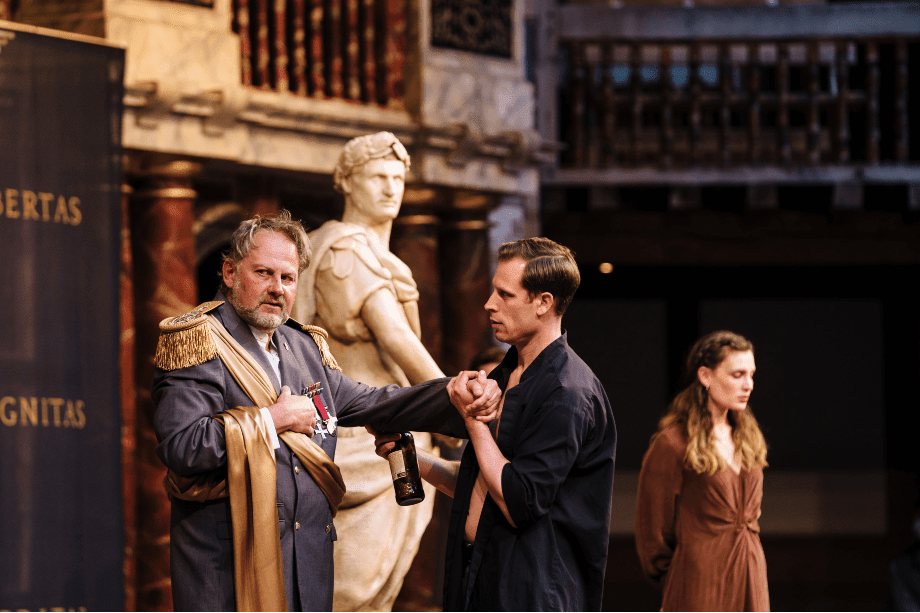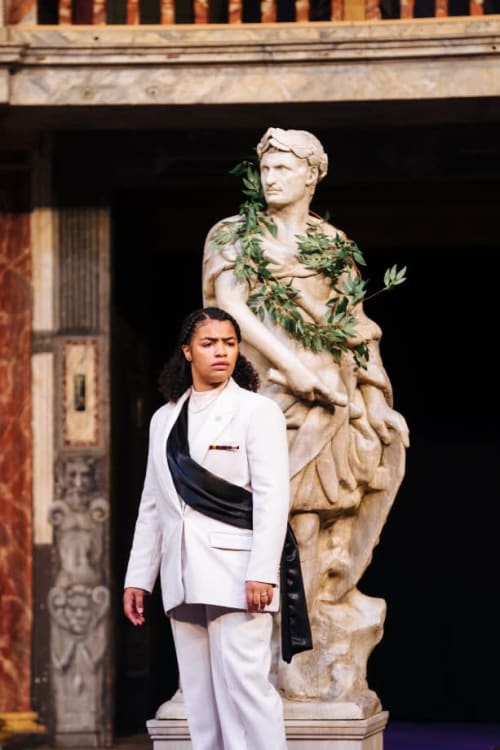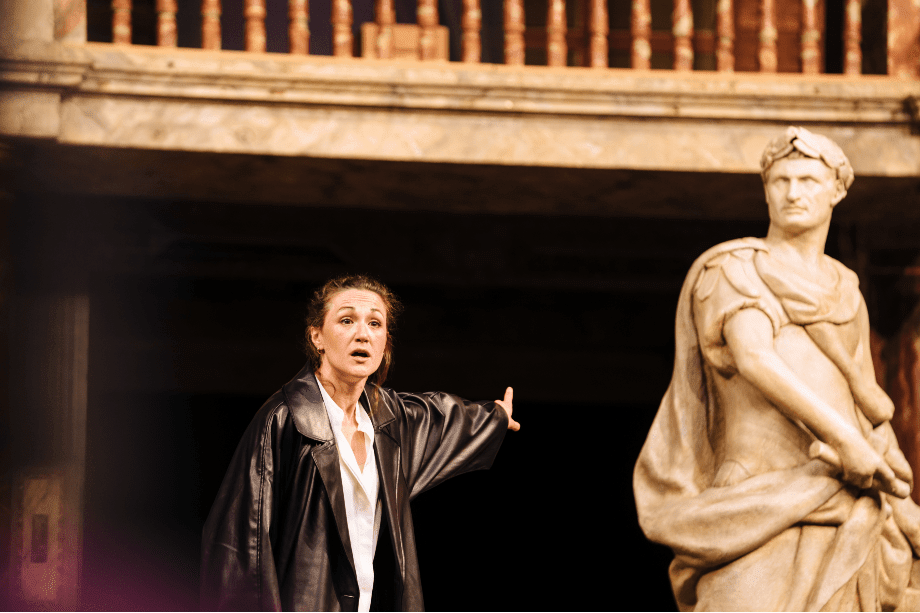 Women lead the rebellion in the Globe Theatre's modern-dress production of Julius Caesar directed by Diane Page. Both Cassius (Charlotte Bate) and Brutus are female characters played by women.
Brutus (Anna Crichlow), dressed in a casual white suit, opens the play standing centre-stage looking pensive as a celebratory marching band passes by. Her mood contrasts with theirs and that of the cobbler who in the next scene is mobilising the Globe audience to welcome Caesar with chants.
Although we are led to expect the return of a successful soldier whom the white-suited Cassius and Brutus fear will dominate the country, the actual arrival of Caesar and Mark Anthony to the stage seems to mock that view.
As if just stepping out of a late session in a pub, Mark Anthony is swigging from a bottle of beer, his shirt is open on his bare chest, his eyes leering at Caesar's wife Calpurnia (Amie Francis). It is hard to imagine that such a figure can shortly afterwards be taken seriously when he offers the crown three times to Caesar, whom we see falling over and barely able to hold a single view without checking with the oracles or in fact anyone who happens to stumble into his company. Yet, in an impressive performance speaking at the funeral of Caesar, Samuel Oatley as Mark Anthony increasingly moves from the stage into the Globe yard audience, giving his words an edge of sincerity that allows the character to seem like one of the crowd.
The actors are always engaging in this watchable production that is faithful to the text. But it lacks a guiding interpretation of the text, something that shapes the audience's reactions, gives the story a particular meaning.
Instead, they give us a rebellion led by women that has nothing more to say about gender, a potential dictator in Caesar who seemed so totally harmless it made no sense of the arguments for rebellion, a supposed tragedy where the murder of Caesar gets a lot of audience laughs and the 'suicide' of Cassius and Brutus that seemed merely to finish the fighting where everybody kept dropping their guns and Anthony bites Cassius's leg.
The production will entertain with an energetic cast that cautiously gives us Shakespeare. However, it won't encourage the audience to care about what happens to the characters or see any relevance of the text to the world we endure.
Reviewer: Keith Mckenna