Jumpers for Goalposts
Tom Wells
Paines Plough, Hull Truck and Watford Palace
Northern Stage
–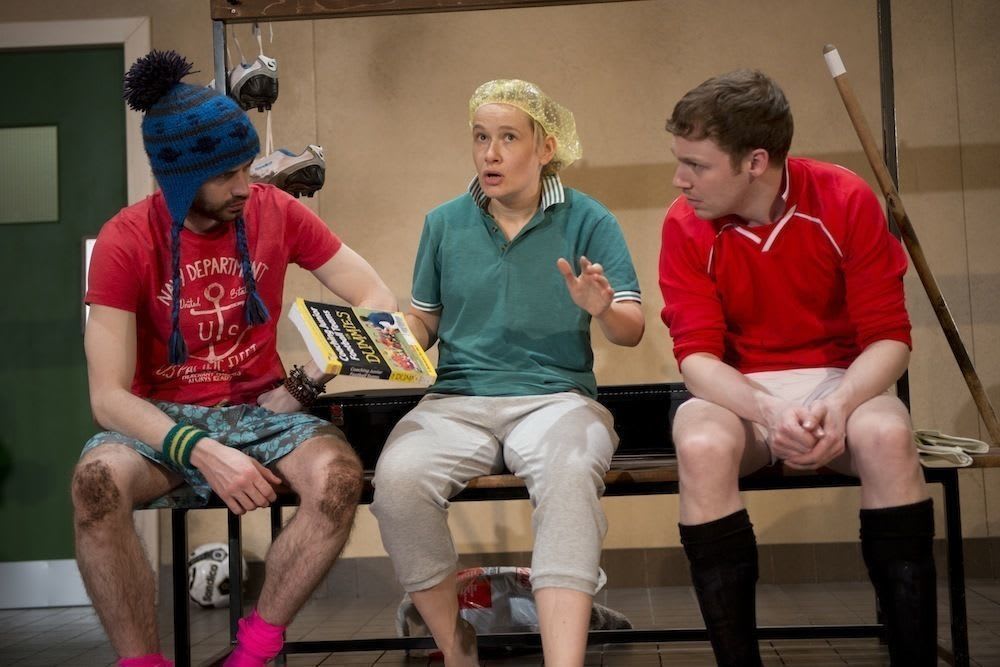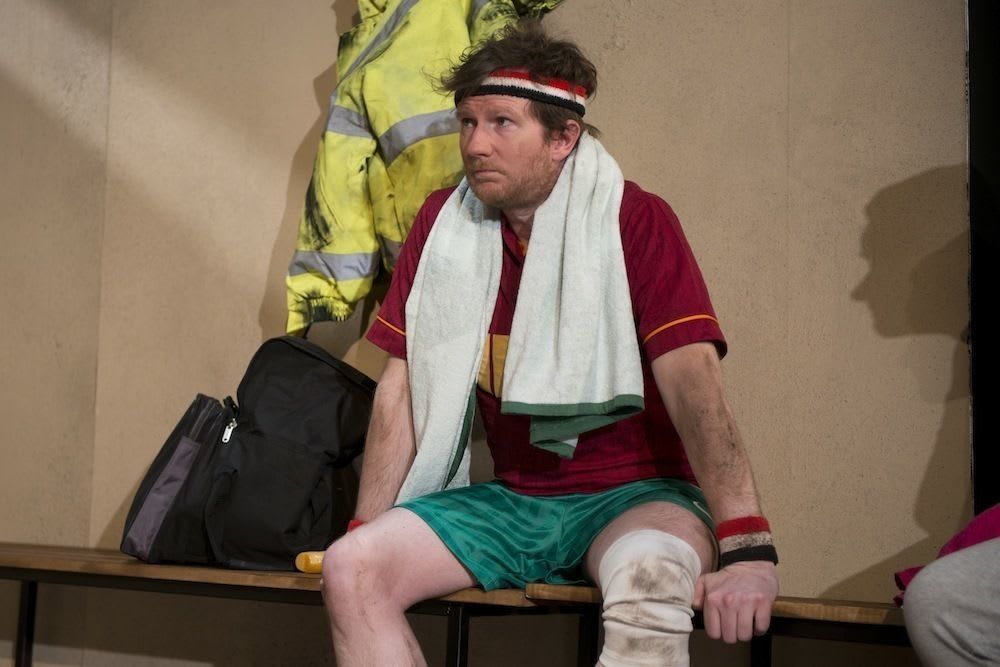 Jackie Charlton once commented the reason there were so few good stage plays about football was that actors had the wrong legs. There are even fewer if we narrow it down to those about a gay and lesbian five-a-side league.
On a professional level, through the players, commentators, managers and spectators, football is among the most fiercely homophobic areas of national life. Only one professional footballer has publicly come out and this led to his eventual suicide.
Welcome then to Tom Wells's play which takes its subject matter on board with a good sense of fun and without requiring a missionary zeal.
It's significant that in these straitened times it requires the combination of three sizeable and much respected theatre institutions to create and tour one medium-sized production—such (no doubt necessary) tactics signify a drastic cutback in theatre's overall output.
Paines Plough, Watford Palace Theatre and Hull Truck can boast a fair bit of creative clout between them and they bring on board writer Tom Wells who is surviving the recent burden of receiving the Critics' Circle Award of Most Promising Playwright.
The play is based in Hull and directed by Paines Plough's James Grieve on a single set of a basic dressing room (design Lucy Osborne). Our five heroes play for Barely Athletic; the mini-league also includes Tranny United, Man City (geddit?) and Lesbian Rovers. Each scene is set in the immediate aftermath of a game during a six week season. In a nice touch, James Alexander Gordon's voice announces the week's results as the players trudge back into the changing room, though the dulcet tones of Charlotte Green would have brought it bang-up-to-date.
Jamie Samuel is Danny, whose dark secret somewhat inhibits his pursuit of the nervous and diffident Luke, Philip Duguid-McQuillan—an impressive performance as a character 'too unselfish even to shoot at goal'. Luke's comic and touching baring of his soul is a highlight.
Matt Sutton is the older, solid Joe ("the token straight" as he calls himself) who confesses "in another life I'd have been a bollard" and is described in one memorable phrase as going home to "a Pot Noodle and a sad wank". Andy Rush plays Beardy Geoff, a randy busker who never removes his knitted hat. Only in gay football could a team member be accused of "shagging the opposition".
Each scene includes the tactical hectoring of captain / coach Viv (Vivienne Gibbs, the only female, predictably given the most macho part and rattling overfast through the role), advice which is received with differing degrees by a team whose dedication to the beautiful game (is there some irony in that phrase?) is decidedly mixed. These five players find both refuge and harsh truths in each other's company as the backstories emerge.
Wells is too good a playwright not to entertain us and occasionally make us think. His turn of dialogue can be a delight, though, given the production's triple resources, the piece is lighter than it could have been and rarely grabs us by the proverbials. Despite the muddy knees (the boots stay strangely clean) and a cast dressed throughout in football kit, the play rarely seems immersed in its sport the way say Up 'n'Under was with rugby league. Which is possibly because it carries extra luggage, to varying degrees of success.
There's a welcome novelty to the subject matter, though in other ways we're in fairly well-trodden territory. Theatre usually works best when a play grows organically around one central character. There's there's a hint of it being 'built' round five characters rather in the manner a TV series is built, which is where it might end up. As long as it has the legs.
Reviewer: Peter Mortimer