Jumping Puddles
Catrina McHugh
Open Clasp in collaboration with Frantic Assembly
Caedmon Hall, Gateshead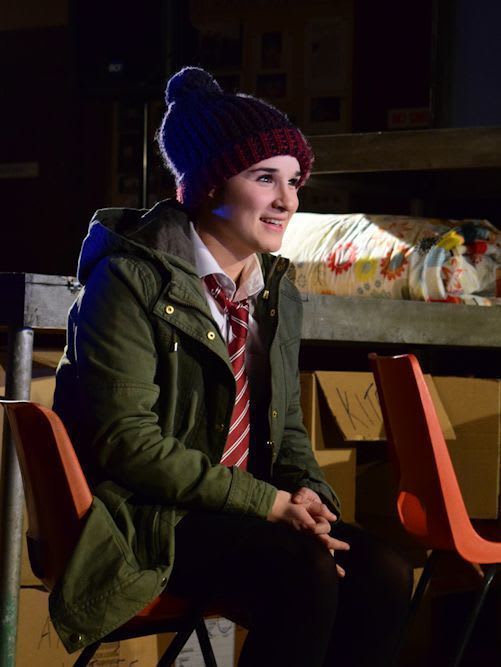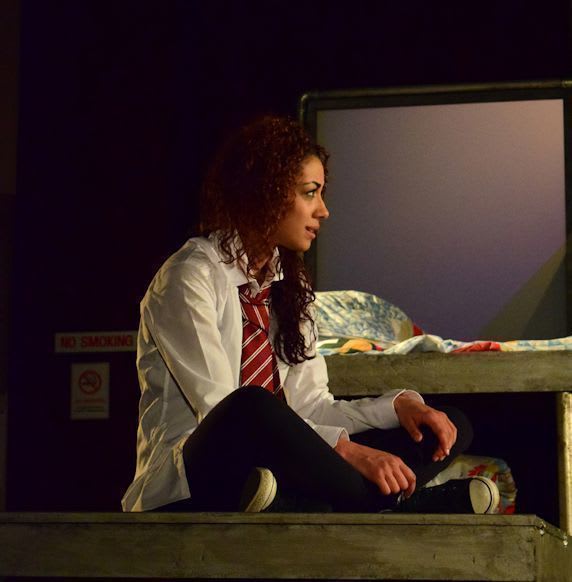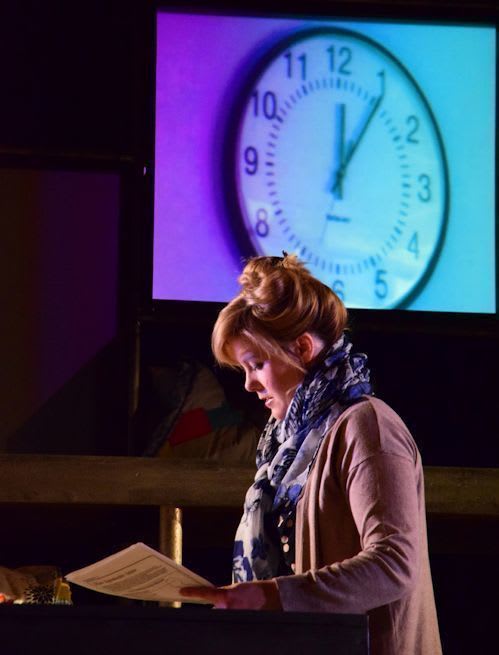 Jumping Puddles is, the programme tells us, "directly informed by 162 young women from the North East of England and Liverpool."
It's the story of two young sisters, Anna (in year 8 at school) and Grace (doing A Levels at college), who, as their mother is dying in a hospice, have to face the reality of bereavement.
In addition Anna has to come to terms with a sexuality which is different from the norm and experiences homophobic bullying, both in person and online and by text, while Grace tries to find some solace in excessive drinking but suffers sexual violence in a nightclub and is in an abusive relationship from which she seems unable to break away.
We also see how difficult it is to accept that someone who was once a bully can change and just how powerless a concerned teacher can feel when she (it is a woman here, but under different circumstances it could equally as well have been a man) knows a student is facing major problems but cannot persuade her to confide or ask for help.
Always in the background is the concern that Social Services might intervene to take Anna into care.
It sounds very bleak—and so it is—but there is some positivity: at the beginning the sisters are clearly at loggerheads but by the end they are able to give each other some support and comfort.
A dimension of physicality is added by Frantic Assembly's Krista Vuori who provides us, through her movement (which is strongly influenced by contemporary dance), with an additional emotional layer and this is, in turn, reinforced by Mariam Rezaei's edgy soundtrack.
The young cast—Lauren Kellegher (Anna), Molly Roberts (Grace) and Maria Crocker and Paislie Reid, who play a variety of parts between them—are at ease with both the physicality and the text and give performances which are both subtle and intense.
All credit to director Rosie Kellagher who has woven these various strands together into something which the audience found both entertaining and moving—and surprisingly satisfying given that all the ends are left hanging loosely.
A glance at the tour list will, perhaps, explain why there is no real resolution—about half of the performances are not theatrical but, with or without an accompanying workshop, are in community venues, and seven are for women only.
This is issue-based theatre where the issues are as important as the theatre and so it is the measure of Open Clasp's success that they can open up these issues to a very mixed (in terms of age, gender, sexuality and experience) audience not just without preaching at them, patronising or alienating them but holding their attention and engaging their emotions.
Reviewer: Peter Lathan