Jungle Book
Adapted by Poppy Burton-Morgan from the book by Rudyard Kipling
Metta Theatre
Theatre Royal Windsor
–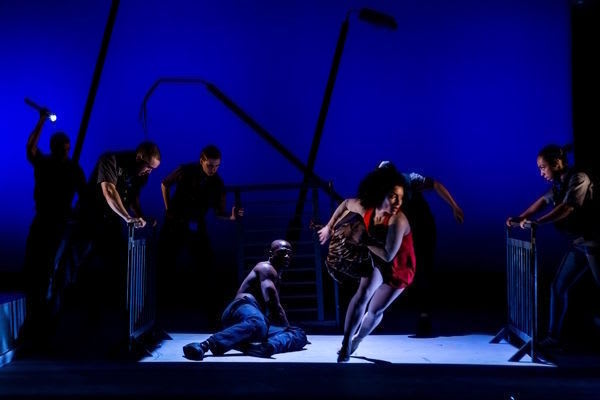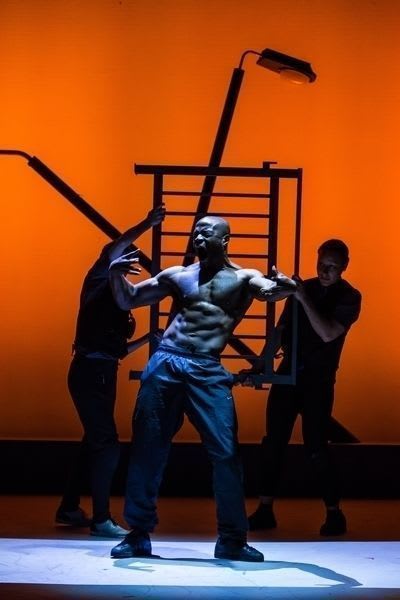 Award-winning Metta Theatre is celebrating its tenth anniversary with a vibrant, colourful and joyous production of Kipling's Jungle Book.
This is not your Disney version but a glorious fusion of dance, storytelling, circus and hip hop theatre. The jungle in this interpretation is the urban jungle in multi-cultural Britain.
Baloo (Stefan Puxon) is a beat-boxing bin man bear who delivers the prologue informing the audience to "imagine the bare necessities on a bare stage" and introduces the rest of the characters.
So we meet Bagheera (Kloé Dean) the graffiti artist and proud Black Panther and Shere Khan (Dean Stewart) the rapping, super fit, villainous tiger.
There is a mesmerising athletic performance from Nathalie Alison as the hypnotic, sensuous snake, Kaa.
Natalie Nicole James, dressed in red throughout, is a superb Mowgli whom we first see as a small child in a red jumpsuit cleverly performed by a puppet.
In her human form, she is "adopted" by the skateboarding wolf pack when she looses her human mother and is looked after by the she-wolf, Raksha (Ellen Wolf).
Akela (Matt Knight) is the wise leader of the pack who is determined to protect Mowgli who mischievously gets up to tricks as she learns from her mentor, Baloo, the ways of the jungle and the animals who live in her new world.
As Mowgli grows older, she has to embrace the world of the humans and adapt to the world of "the suits", boldly performed by exaggerated angular walks by the company.
When she is finally reunited with her mother, she poignantly changes her red outfit for a variety of white dresses while beautifully dancing with Mowgli the waltz, a ballet and Charleston before returning to her cogent motif longing to return to the urban streets.
Shere Khan becomes a fugitive and is pursued by the police in a dramatic chase with effective use of torches to create the tense atmosphere.
The company's dance and circus skills are to be admired. The stunning red flower scene together with magical work on a suspended ring by Natalie Nicole James and Nathalie Alison as the vulture is both skilful and graceful and deserved the spontaneous audience applause.
William Reynolds's design of angled streetlights and striking lighting is most impressive and adds a further dramatic dimension to the performance.
Director Poppy Burton-Morgan's assured inventive direction is a delight and keeps the pace flowing throughout. Filipe Gomes's score drives the narrative powerfully forward.
This is a superb production from a highly-skilled and talented company who have created a refreshing new slant on this endearing tale.
The company tours to Exeter, Malvern, Dundee, Eastbourne, Winchester and Oxford—do catch it if you can.
Reviewer: Robin Strapp