Juno and the Paycock
Sean O' Casey
Liverpool Playhouse and Bristol Old Vic
Liverpool Playhouse
–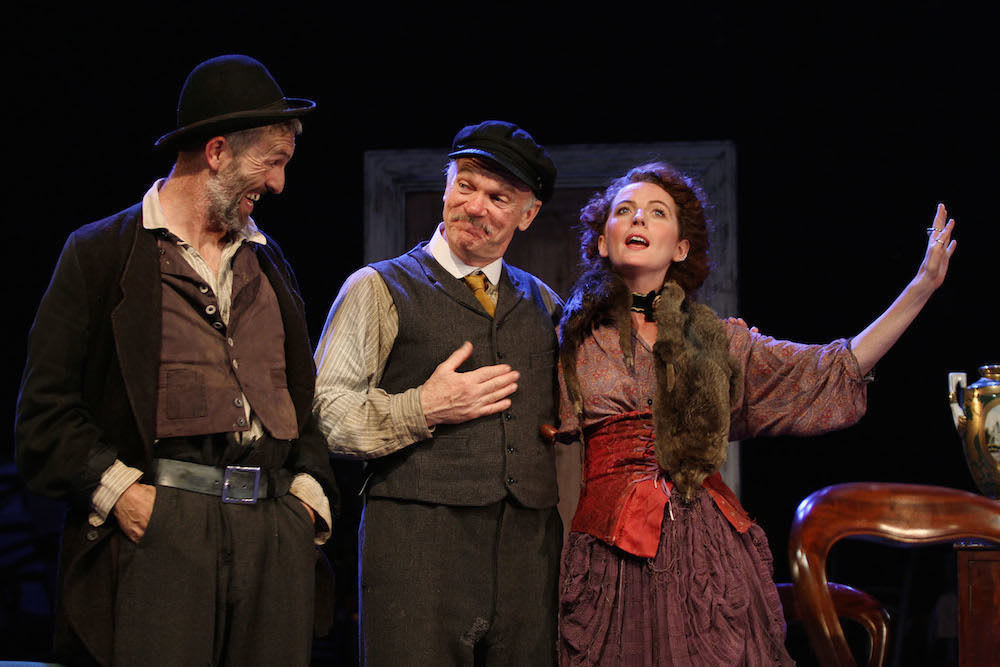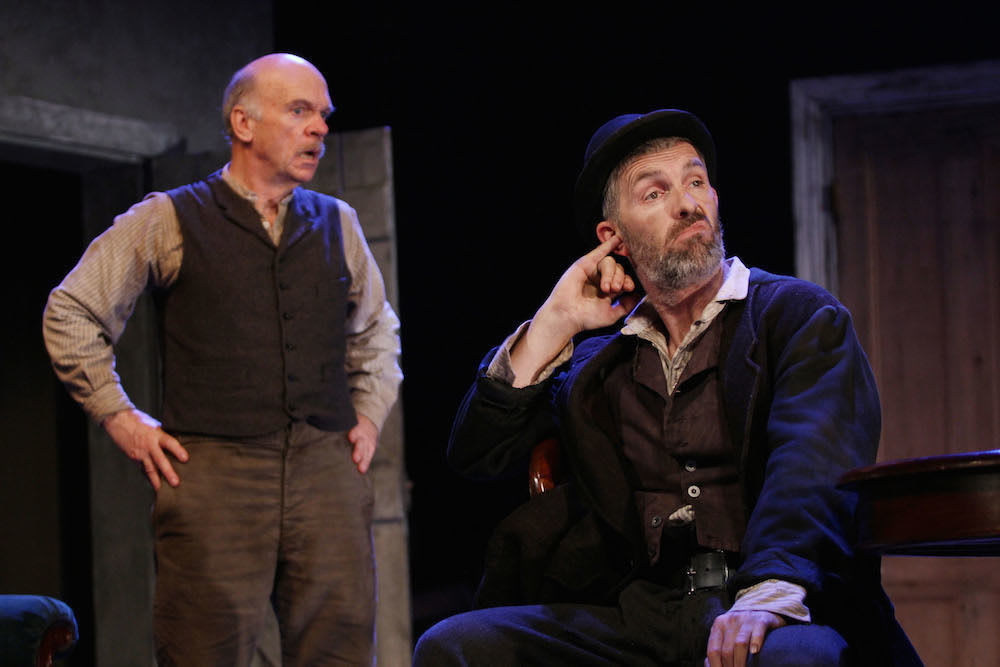 As a title to a play, Juno and the Paycock immediately arouses curiosity. But if you were expecting to be whisked off to the fields of Arcady or the plains of Troy, you'd be way off. Sean O' Casey's 1924 work is set in the far more prosaic settings of a working class Dublin tenement. And here we are introduced to the Boyle family.
Juno and the Paycock is essentially a family saga, or more precisely a relationship saga. Juno Boyle is played by a hustling, bustling Niamh Cusack—a kind of archetypal Irish matriarch possessed of qualities that have long been enumerated and admired by writers such as Joyce, Heaney and Shaw. Juno and the Paycock is arguably her play, a celebration of Irish womanhood. And Cusack enthuses the role with just about the right amount of repression and frustration.
Liverpool Playhouse was certainly on safe ground when choosing to produce one of Ireland's most popular pieces of drama. The characters of Juno and feckless husband Jack are the kind of roles actors dream about. A theatre that could not turn this play into a roaring success would have to ask some very searching questions of itself.
However it all starts rather tentatively. The actors shuffle on stage as the audience are taking their seats, a directorial decision which compels the poor chaps to twiddle their thumbs for what seems an inordinate amount of time. Why directors insist on using this ploy is beyond this reviewer. It's been done many times before and rarely, if ever, does it pay off.
Thereafter, the first act simmers away quite nicely. It soon becomes apparent that the Boyle family are hanging together by a thread. Des Mcaleer plays the role of 'Captain' Jack Boyle with a distant, faraway gaze in his eyes and, together with Louis Dempsey in the role of comic foil Joxer, conjure up some genuinely uproariously moments of clowning. Mcaleer struts around the stage in a cloud of stout-induced apathy. If Juno Boyle is the family rock, then Jack Boyle is a man of straw.
The success of this production is largely thanks to a lively script and even livelier performances from the cast, in particularly Mcaleer and Cusack. It has to be said though that the set struggles to evoke a particularly strong sense of place or indeed milieu. Symbolic or naturalistic? The production struggles to make up its mind.
Okay, so there were a few fiddles thrown in here and there and the costumes are all very lovely and certainly look authentic, but the production would certainly have benefited from a more robust vision. As solid as this production is, to truly take off into the stratosphere a few more risks of the artistic type need to be taken. This production plays it safe.
Having said that, The Playhouse is definitely onto a winner with Juno and the Paycock. It's a play that walks a very subtle line between tragedy and comedy and as such ticks a lot of boxes. The audience can't help but be drawn right into the centre of this turbulent slice of Dublin life.
Watching this production certainly reminds the audience that life is a struggle. Without financial resources, it often becomes unbearable.
Reviewer: David Sedgwick