Just Jim Dale
Jim Dale
Nica Burns
Vaudeville Theatre
–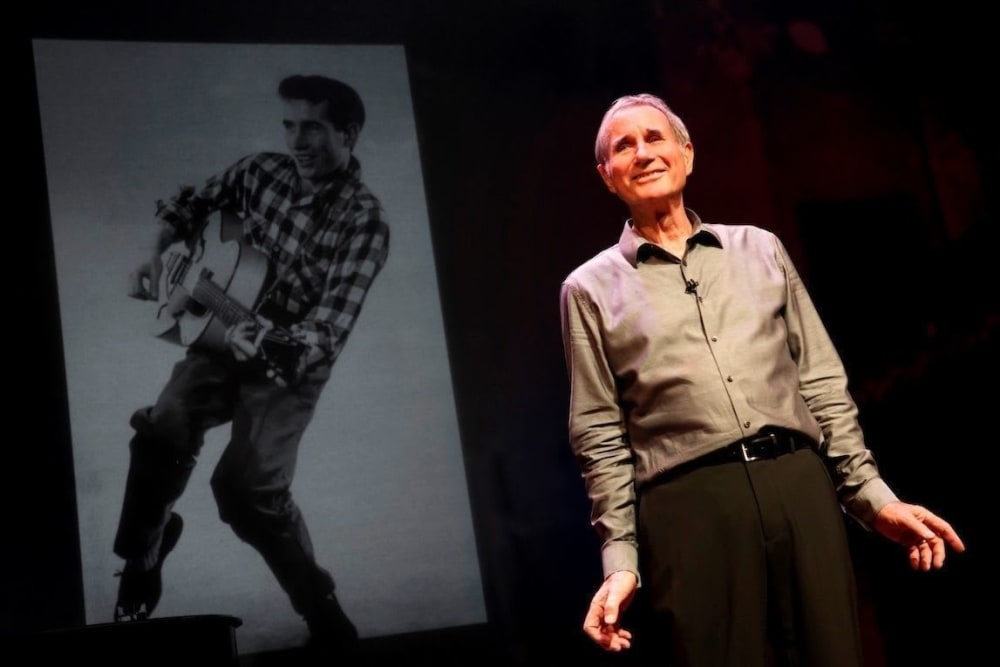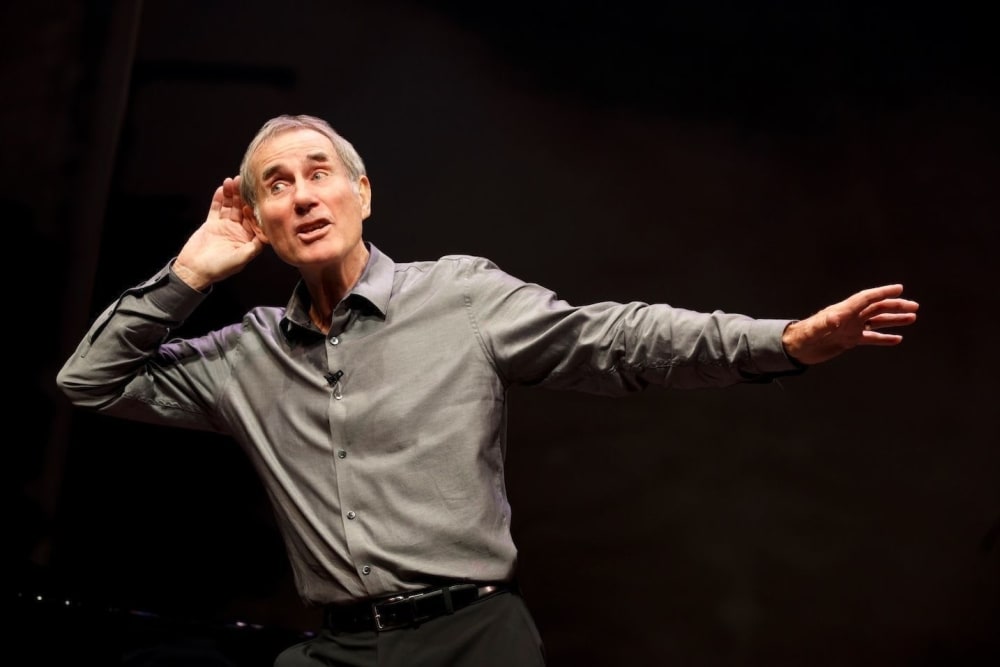 So many pop singers fifty years ago declared that their ambition was to be "an all-round entertainer". The multi-talented Jim Dale is and always was one and that cheeky-chappie persona is still as sparky.
Back in Britain after far too long an absence (and for far to short a time), he opened this one-man show at the Vaudeville a whole half century after making his West End debut there in The Wayward Way in 1965. By then he had already had a career that encompassed a couple of years touring a successful music hall act on the variety circuit, song writing, becoming a pop star and becoming a leading member of the comic team that made the Carry On … movies.
The next decade took him to Olivier's National Theatre and to Broadway stardom and he's still at it with the same sparkle, and panache and twinkle toes.
This is a skilful two hours of self-biography, a performer's story told through performance and it's just Jim Dale. Well, almost: there is pianist Mark York in discrete support, director Richard Maltby Jr presumably made some input and there is a considerable contribution from designer Anna Louizos who provides a setting that looks like a blurry blow-up photograph of Wilton's behind a bulb-fringed red proscenium that sets the mood of music hall and Nick Richings's lighting which accentuates atmosphere and points up performance.
That performance may seems like a friendly chat with the audience but it is highly structured and beautifully modulated as Dale (his name originally by a contract error from the Jim Smith he first toured under) from sole boy in a ballet class (an early Billy Elliot) dancing a solo pas de deux because his partner missed the bus and appearing on Carol Levis's talent show. His impressionist act was a failure but an accidental trip had Levis send him home to turn it into a complete comic routine.
Dale discovered he loved making people laugh—and he knows just how to do it. Along the way we get some lively show business stories, flashes of Olivier, a delicious routine in which he shows how well we all know Shakespeare without our realisation, the prologue from Peter Nichols's Joe Egg played out in the auditorium, a scene from Coward's Fumed Oak, one that first made him turn to "legit" theatre, the torture of making his first audio book recording reading Harry Potter, Barnum, the Carry on crew—from Sir Lawrence to Kenneth Williams.
There are a few moments with his dad, his first meeting with his wife, but this is career rather than domestic history. Yet Dale makes it so direct, so personal you love him.
It is, of course, a very carefully constructed performance not intimacy for real but that is also part of the enjoyment—he's such a beautifully honed, highly skilled performer.
Dale is only here for a short visit—when will he be back? It may be a long time so catch him while you can, he'll keep you laughing.
Reviewer: Howard Loxton