Kali
Emily Hennessey (storyteller) and Sheema Mukherjee (musician)
The Crick Crack Club
York Theatre Royal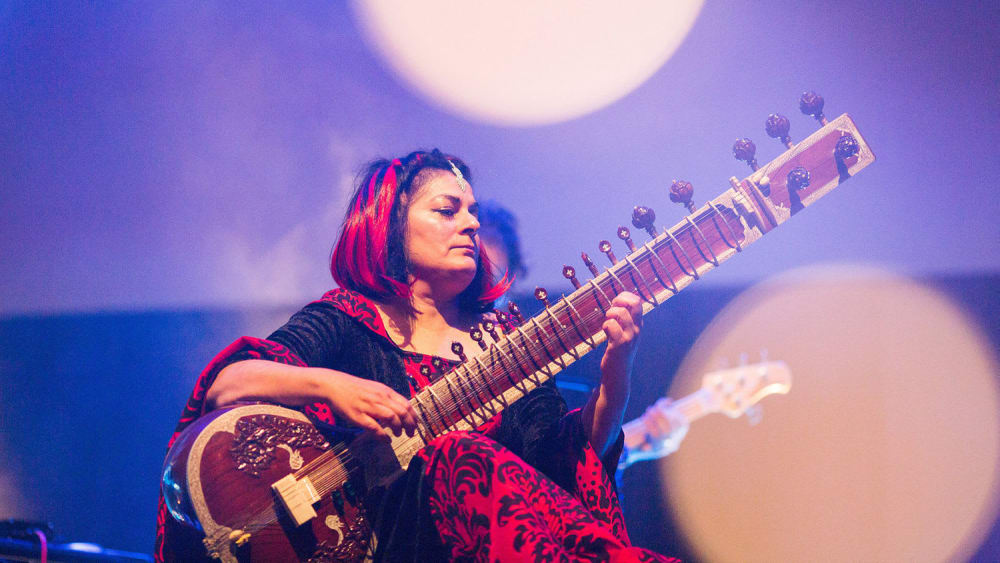 The goddess Kali is one of the most fascinating and paradoxical figures in all mythology. On the one hand, she is the embodiment of female rage, a blood-drinking death-wielder with a necklace of skulls and a skirt of severed arms; on the other hand, she is the ultimate mother figure and the protector of life itself.
In this enchanting show, the storyteller Emily Hennessey and the musician Sheema Mukherjee guide the audience through the surreal landscape of Hindu mythology—a world of giant floating lotuses and milk-filled oceans, a place where gods fight demons and humans are brought back from the dead.
Hindu mythology offers the storyteller a panoply of riches to choose from, and Hennessey has selected her material well. The main focus of the show is the love story between Shiva the Destroyer and Parvati (the benign incarnation of Kali), which gives the production a strong narrative thrust and a greater sense of dramatic structure. The most significant subplot concerns the ascendance of the demon king Raktabīja, climaxing in an epic battle between good and evil.
Having worked in rural India and trained with master storytellers such as Dr Vayu Naidu and Ritu Verna, Hennessey is steeped in Hindu mythology. Over the course of nearly two hours, she uses her considerable talents to conjure up a series of extraordinary tales for a transfixed audience. Her vivid use of language delivers a sensual thrill, skilfully evoking the sights, smells and tastes of this strange, fantastical world.
Hennessey's bold characterisations breathe life into a range of mythical icons. The pleasure she takes in playing various demons and monsters is infectious. Her portrayal of Kali—wide-eyed, tongue stuck out, arms outstretched, foot-stamping—provides one of the show's wildest, most captivating moments.
Throughout the show, Hennessey's words are underscored by the music of Sheema Mukherjee, best known for her work with Transglobal Underground and The Imagined Village. Her rhythmic chanting and virtuosic sitar playing add even greater colour to Hennessey's storytelling, heightening the dramatic impact of key scenes and contributing to the sense of narrative flow.
For nearly 30 years, The Crick Crack Club have been devoted to the idea of reinventing storytelling as a contemporary performance art. After watching Kali, I will be sure to keep an eye open for their future productions.
Reviewer: James Ballands