Keeler
Gill Adams, based on the book The Truth at Last by Christine Keeler
Charing Cross Theatre
–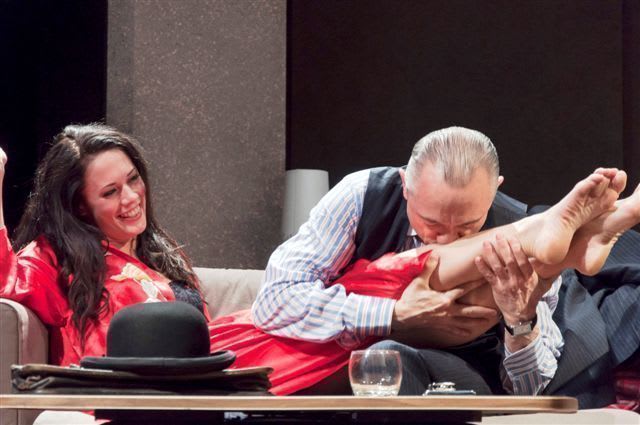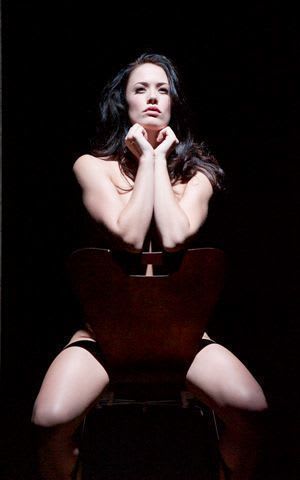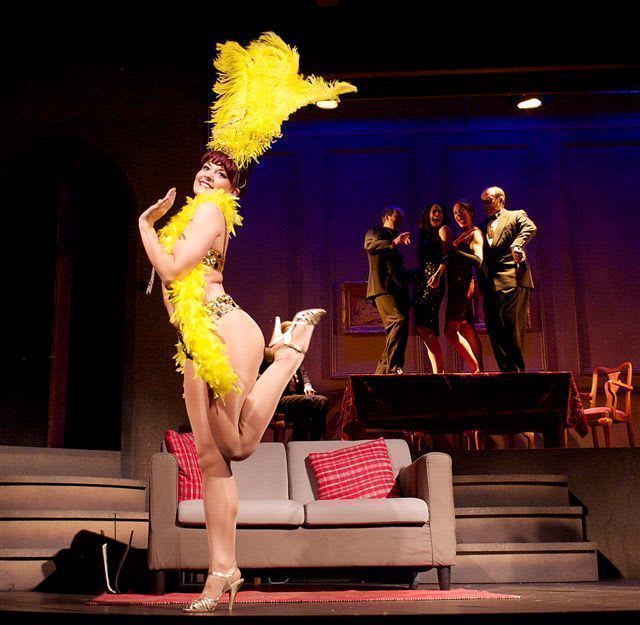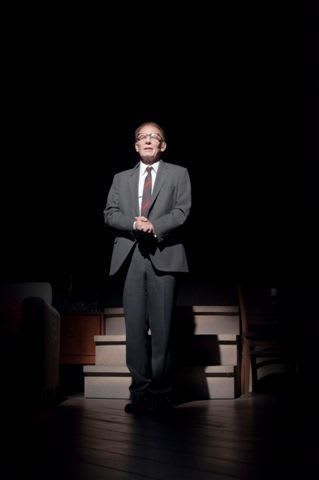 It is fifty years since the resignation of Minister for War John Profumo after lying to Parliament about his involvement with showgirl Christine Keeler, followed a few months later by the resignation of the Prime Minister and an election defeat for the Tories.
The politics may have receded into history but the scandal still seems to attract attention even after several books and a major feature film. Andrew Lloyd Webber's new musical, with book and lyrics by Christopher Hampton and Don Black, which also tackles the subject, opens next month and is already in rehearsal.
Gill Adams's version of what happened is based Keeler's own book—and who should know better what really happened? This is indeed her story: it even starts with a voice-over, as she herself begins to tell it, while photographic images of the actual places, dates and addresses to introduce each location add a documentary element.
The view of the facts is as she sees them: a teenager caught up in a world of much older, worldly men that already ranged from notorious slum landlord Peter Rachmann and Notting Hill drug dealers to society sophisticates, newspaper owners, diplomats and government ministers. It is a world that in those days went relatively unreported.
A vicar's lapses might make the front page, but the media didn't dish the dirt about politicians and celebrities unless they had a particular motive for exposure. That's why the scandal was so shocking.
The play presents the key personalities and main events: a pool party with Bill Astor at Cliveden, Ward taking Christine to posh private dinners, meetings Profumo and Russian diplomat Ivanov, drug-dealing singer Lucky Gordon trying to shoot his way into to see Keeler—but, apart from the violence around meeting Gordon and a court scene, there is little real drama, no urgency. Profumo's career was on a cliff edge, Ward was trying to forestall a standoff between world powers, but these things here are only peripheral matters.
Paul Nicholas gives a strong performance as Ward, but we learn almost nothing about him, and that goes for Keeler and the others as well. There is no attempt to explore the relationships or explain behaviour. Sarah Armstrong suggests a sort of naïve innocence as Keeler but, along with Michael Good's Profumo, Andrew Harrison's Astor, Alex Dower's Ivanov, Marcus Adolphy's Gordon and Hannah Jordon and Stacy Leeson as her colleagues Doris and Mandy Rice Davis at Murray's Cabaret Club, they have little to work with to become more than Manga strip characters.
As director, Paul Nicholas creates the period through a succession of popular songs from those years at the beginning of the 60s and achieves a smooth running production that uses sliding shutters (like the 18th-century theatre) to speed scene changes which move fluidly onward, with an occasional dash of diluted titillation from the cabaret club showgirls.
Whatever one may think of the louche lives of these aristos, politicians and social climbing osteopath Ward, there was much more to them than this superficial look at a scandal that once dominated the headlines suggests. Gill Adams's play doesn't grasp any of the opportunities to investigate the world of the 1960s and its mores that her subject offers.
Such things are now too familiar to shock us and, though a newcomer to them may find these bare bones of the story interesting, one wonders why Nicholas thought it worth investing so much effort in such material.
Reviewer: Howard Loxton