Keeping Time
Ali Pritchard
Alphabetti
Alphabetti Theatre
–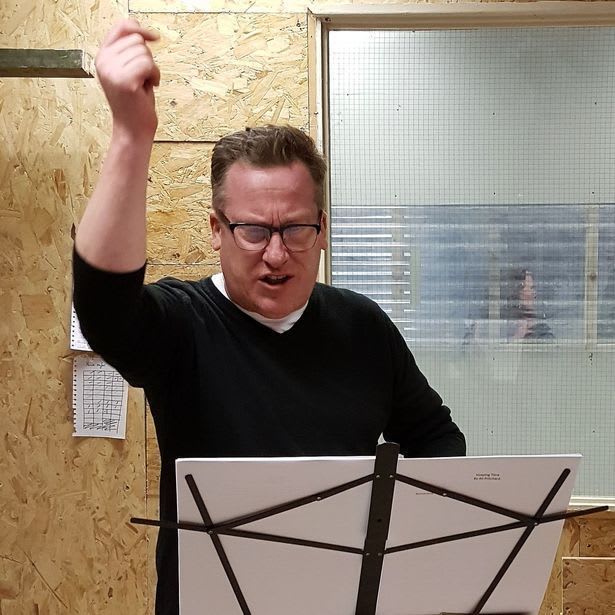 Eight months into its proper home and Newcastle's newest performance venue, Alphabetti Theatre, hosts an expansive programme of drama, music, stand-up, improv, workshops and poetry—and not a single tribute band on the list.
The word 'fringe' always seems close at hand for Alphabetti. The risk, which is worth taking, is that like any fringe we'll get served up the odd (sometimes very odd) turkey. The bonus is the possibility of discovering some wee gems.
Ali Pritchard founded Alphabetti in 2012 and has guided its nomadic wanderings through various temporary Newcastle city centre locations before putting down proper roots in its present St. James Boulevard domicile where it boasts an 80-seat auditorium, a bar, rehearsal space and offices. Shamefully, for a city of such vibrant culture as Newcastle, it is the only really alternative theatre venue.
The latest offering is a book written by Pritchard himself, a tale for those aged eight and above. The book is read verbatim by Steve Byron with sound effects supplied on stage by Wilf Stone.
Keeping Time tells of the boy Albert who becomes ensnared in the wicked world of the magician and orphanage manager Aloysius Mastofali. Falling somewhere between Charles Dickens and a 1950s sci-fi movie, the plot involves the orphanage shrinking its inmates to miniscule size and secreting them within a range of clocks which the teenies are then forced to operate.
Albert, Soup the Cat, Rafael the Mouse and Albert's friend Molly (who provides a romantic slant), combine forces to combat the wizard's evil magic. Not that Molly is your traditional female heroine. At one stage she pees her pants, another time she smacks Albert in the mouth, The book also contains maggots, vomit, urine and farts. Not really Listen with Mother then.
There's plenty of action and some good humour, albeit the plotline and motivation are sometimes a little thin and I found the opening original scene-setting confusing.
Narrator Steve Byron offers a wide range of comic voices, though he reads directly into the book which is propped on a music stand. This seems a bit formal especially for young audiences who would expect a storyteller to create closer contact (it was all adults at this performance). A slower reading pace might make it possible.
Wilf Stone's visible (as well as audible) sound effects put me in mind of a staged radio play, and he's kept busy throughout, blowing bubbles, scraping saws, stirring, banging pieces of wood, also occasionally playing a guitar.
It's a neat idea to perform a book this way and it's hoped to take it into schools. I wish it good luck and hope they use this run to iron out some practical problems the production still presents.
Reviewer: Peter Mortimer