Kenny Morgan
Mike Poulton
Arcola Theatre
Arcola Theatre (Studio 1)
–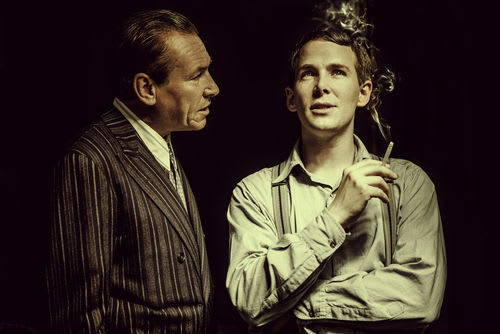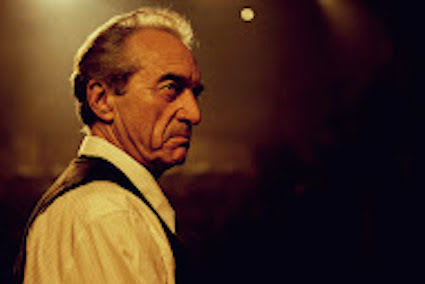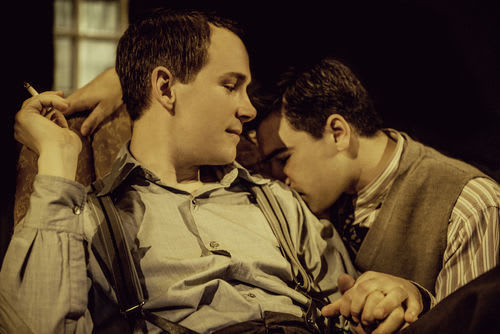 In 1949, Kenneth Morgan turned on the gas and killed himself. He was the former lover of playwright Terrence Rattigan and the death became a source for his play The Deep Blue Sea, in which Kenny becomes Hester whose desperate act is triggered by difficulties in a heterosexual rather than a homosexual relationship.
Mike Poulton imagines the events that might have led up to the suicide in his well-written play Kenny Morgan which takes place over the course of a day in the living room of the flat Kenny (Paul Keating) shares with his partner Alec (Pierro Niel-Mee).
It begins with Kenny's body lying in front of a gas fire while a neighbour outside the room is shouting that he can smell gas. Although the gas meter had cut off the gas before it could kill, his attempted suicide brings into the open his feelings about Alec and Terrence.
It is Kenny's fear of Alec's fading interest that has generated his desperation, but Alec claims that he has never had such strong feelings for anyone else. The trouble is he also feels that he "could never love a chap... it's unnatural" and that Kenny has become too needy.
Terrence Rattigan (Simon Dutton) to some extent seems to share Alec's conflicted view of homosexuality. Although he insists he loves Kenny, he has always kept it a secret from others, providing him with a separate flat and introducing him to his parents as someone who carried his golf clubs. He explains that he has "two lives... the public me is the paymaster to the private me."
Such things made Kenny feel he was ashamed of their relationship and had put him in a "box with all your other spoils".
Late in the play, Ritter (George Irving), a former doctor, tries to make him see a wider perspective in which he will for a time feel pain but still has a choice while he is alive to make a more hopeful situation. We can see Kenny is almost convinced.
The script is strong and often very humorous. A fine cast very effectively reveals the complicated psychological depth to the characters.
In a society that says it is a criminal offence to be gay and hounds anyone who expresses such feelings, it should be no surprise that men to various degrees feel cautious, guilty and even perhaps ashamed of such feelings. They can at times be driven to desperate acts.
Mike Poulton's play reminds us that, for some, the consequence of Britain's cruel laws and the attitudes they generated was suicide.
Reviewer: Keith Mckenna