Kicked in the Sh'tter
Leon Fleming
5pound5 Theatre in a co-commission with Theatre in the Mill
Hope Theatre
–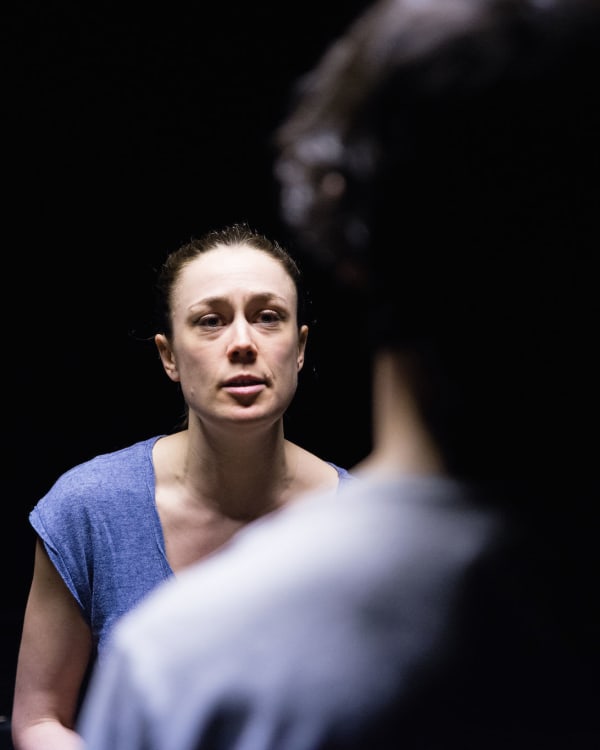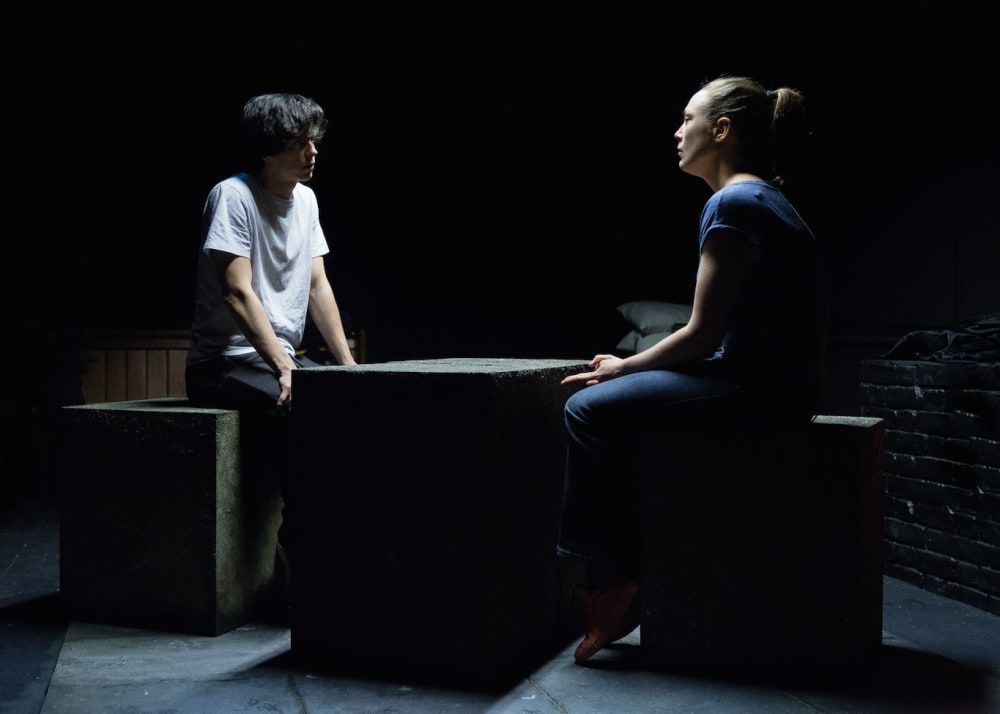 This two-hander about a brother and sister in Birmingham isn't exactly a load of laughs. Life is tough when you have to deal with depression, personality disorder, raising kids on your own and looking after sick relations and your problems lead you to self-harm and drug abuse. But we have been here before; do we need yet another play about it?
Leon Fleming's new play doesn't tell a story but rather sets out to produce an empathetic understanding of what it is like to be in this situation. It starts off with couple of teenagers out on the street. The girl is the elder, taking swigs from a bottle of Lambrini; her brother tags along, wants to take a swig but she won't let him: "you're not old enough."
It's a sibling situation that many will recognize: she caring and feeling responsible for her brother though he's sometimes a pest to have around and there is a bit of teasing and pulling rank from the elder to emphasise how grown-up she is, running parallel with the protective love that she also gives him.
She's got a boyfriend called Roger whom mum doesn't know about ("don't you dare tell her!"). Rog tells her he's buying a car. He'll take her out in it.
Her brother is already having problems in handling relations with others; their mother also seems to be mentally unstable, but with a bottle of wine to help her she seems to have a future. But these are people who seem trapped in their situation.
Justin Williams and Jonny Rust's set is some grey pavement slabs and some faux concrete blocks that may start as street furniture but then stand in for an office desk or a hospital bed, their rearrangement by the cast marking changes to new times and locations as the action moves backwards and forwards. It's a hard environment to frame hard lives.
There is no clear timeline but a succession of brief scenes that cover a considerable timespan for at one point the sister is trying to raise her own two sons while looking after her mother, who is increasingly confused, and still feeling responsible for her brother.
His medical condition makes him unable to work. As he explains it: "I've got this thing, in my head. Massive. It suffocates me but it's my best friend. I can't hide away from it. You can live with it, do what it wants—kill yourself, or kill it—and that would kill you." However, he does go and live on his own but in a shambles. He tells social services his sister looks after him.
Then she finds herself without the means to feed her children due to the sanctions enforced by the benefit system, penalties which can remove payments just for missing an appointment or failing to make as many job applications as a job centre adviser considers appropriate.
We learn all these things fragmentarily as the scene moves between street, homes, benefit offices and the hospital where she ends up after a suicide attempt. By then, her brother is more stable, coping with the help of medication. She resents it, even though he is trying to help her. "I'm the big sister, the strong one… I resent it 'cause it is still about him."
In its 75 minutes, Kicked in the Sh'tter leaves the audience to imagine the fuller story from these glimpses, rather like interpreting pages from a casebook, but the performances of Helen Budge and James Clay give Her and Him a touching reality.
Scott Le Crass's direction focuses everything on the actors (who also play the benefit office advisers). Even their efforts to move the set's "concrete" blocks around become part of their struggle to cope in a system that is too rigid to react to individual problems, but though we get some sense of their isolation, which may even be helped by the play's fragmentary nature, the audience is still left as outsiders, never told enough to identify with them.
That these siblings are not given names, the time sequences not identified and that there are no localised references to Birmingham may be deliberate for these are problems facing disadvantage across the country but it is also distancing. The play reflects a variety of problems and is about the right length for its structure and the limited information it offers, but it is like a placard carried at a demonstration. To explore these things more deeply would give greater understanding and a more powerful drama.
Reviewer: Howard Loxton