Kids Play
Glenn Chandler
Boys of the Empire Productions
Above the Stag Theatre (Studio)
–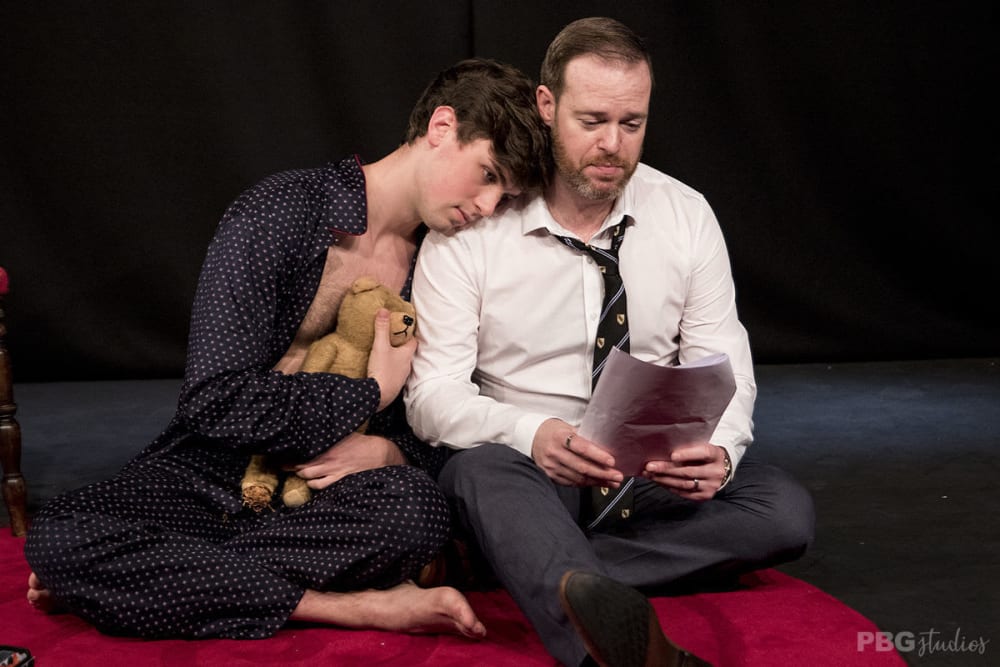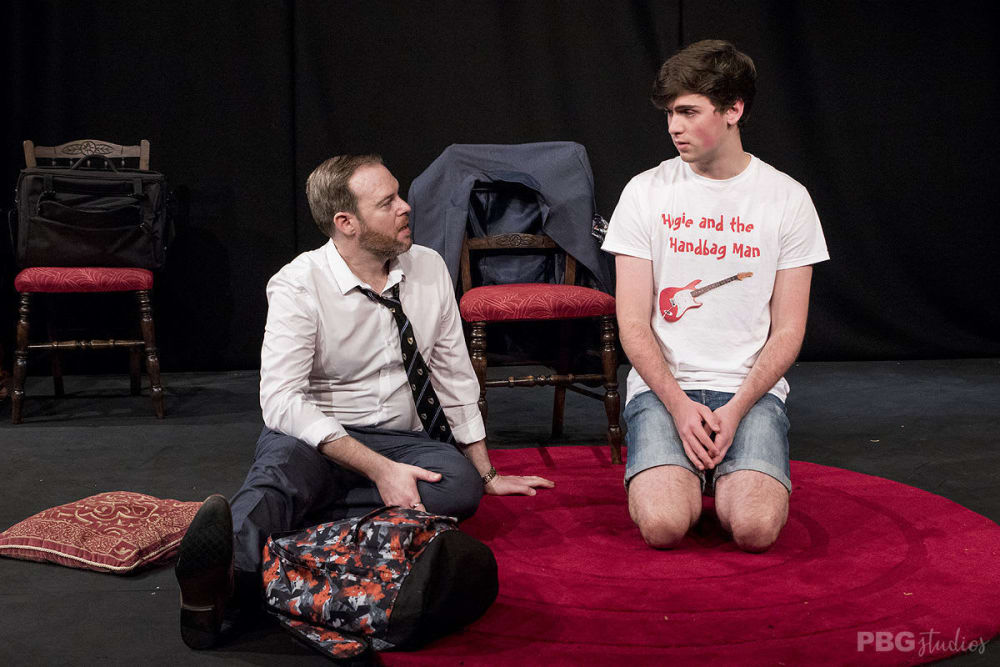 After a prize-winning run on the Edinburgh Fringe Glenn Chandler's production of his latest play has transferred to London, but with a new cast. It presents a sharp-suited businessman at a conference in Brighton who has made arrangements though a dating site for a young man to visit his hotel room.
Now that he has turned up, Greg Fellowes seems very upset. Finding his room was next to his manager's then discovering the lad is only 17 made it not such a good idea. He sent a text to the boy to cancel but he still turned up.
"Mistaken identity," he's told his office colleagues who saw the lad trying to make contact. Did they believe him? Now the boy's here claiming he didn't get the cancellation. Young Theo Martin has travelled down from Wimbledon and doesn't want his time and his train fare to have been wasted. He's determined things go ahead.
The situation seems obvious and, with large numbers of students said to sell sex to support themselves through university and one party underage, you may guess what this play is about. Perhaps you may get some of it right, but Chandler was the creator of long-running detective series Taggart so things aren't quite what they seem and there is a succession of surprises.
It would be a pity to spoil them, and the company has asked critics not to, but I can tell you that Greg gets several phone calls from his wife, Theo calls his mother (with a promise to pay back what he owes her) and his best friend, who knows what he is and what he is up to (a security measure—he isn't stupid). Theo has brought his teddy bear (which eyes Greg with interest) and Greg has a case full of fetish equipment (though he seems to have forgotten the key to the handcuffs).
Much of Kids Play is very funny with many twists in the story but at the same time takes on serious issues about love and loneliness and what may be missing from both these lives. It is very simply presented; a carpet, a couple of chairs and the faint sound of seagulls create the setting and focus the action on the actors who find the depth to their characters with Joseph Clarke giving Theo a knowing naïvety and David Mullen's Greg discovering things about himself that don't fit the constructed persona he presents.
Packing a lot into a 70-minute encounter played in real time, Kids Play shows Above the Stag making excellent use of its second auditorium. This comfortable studio theatre is providing an attractive venue for transfers as well as in-house productions.
Reviewer: Howard Loxton