Kiki's Delivery Service
Eiko Kadono adapted for the stage by Jessica Siân
Southwark Playhouse (The Large)
–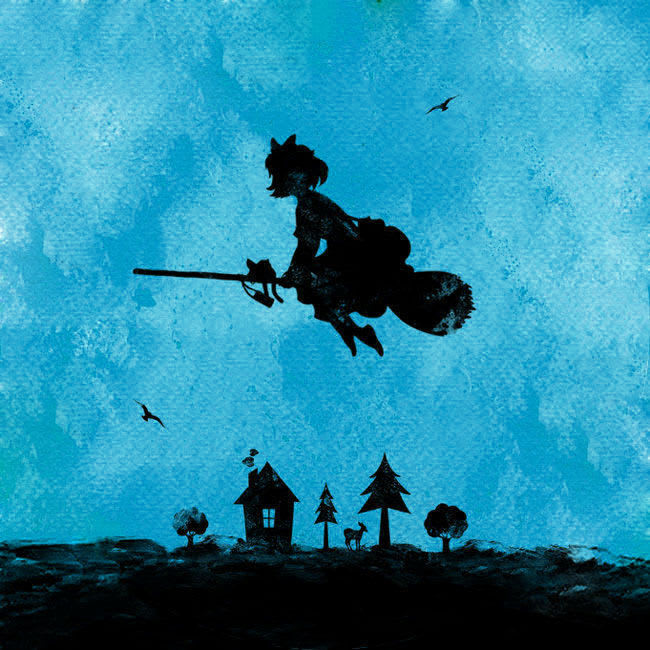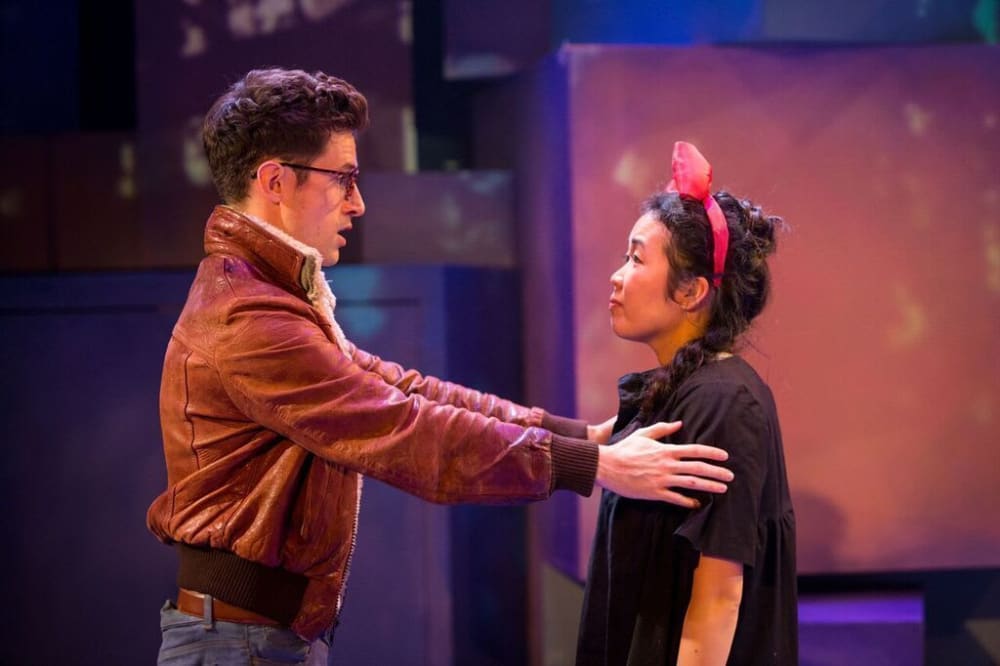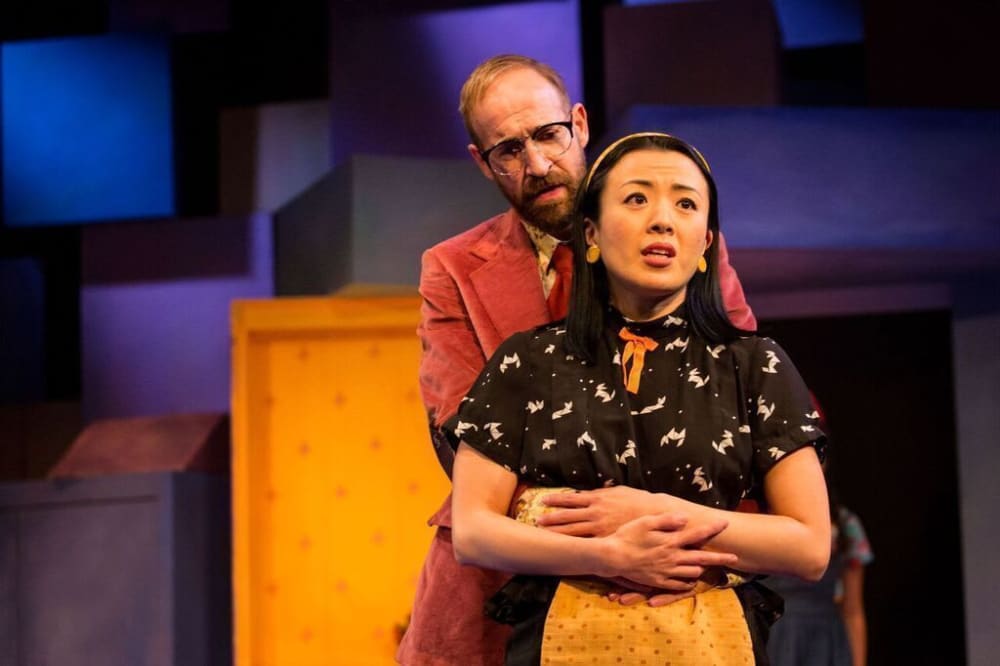 Kate Hewitt's production of this adaptation of the prize-winning Japanese children's book, seen previously as a treat for Christmas, is now back at Southwark for the summer holidays with a new cast.
It is a story of thirteen-year-old witch Kiki, whom we first see at witch school where she's completed her broomstick flying lessons. That is her only magic skill: she gave up on medicinal magic. Now, to become a real witch, she must spend a year on her own resources in a town that doesn't already have a witch. It isn't easy to find one and how will she support herself?
Broomsticks are a fast form of transport so, encouraged by confectioner Osana, who befriends her, she sets up her delivery service. She faces problems and learns lessons on the way (there wouldn't be much plot without them) but with the help of new friend Tombo, a young man as interested in flight as she is, gets through the year with flying colours.
This adaptation sticks fairly closely to the original book, though it doesn't include every incident and doesn't include those added to the Studio Ghibli animated movie version. It is a gentle telling with some very comic characterisations and a variety of ways of getting Kiki and her feline companion Jiji airborne from flying on wires to being cleverly carried on shoulders or just imaginative speedy motion.
Jennifer Leong's lively Kiki is hardworking and learning to be independent but she is very Japanese, very little girlish: not like a streetwise western teenager. But that doesn't stop her getting a bit big headed and when she shows off she comes a cropper. Black cat Jiji, whose language Kiki can understand, is a puppet with shining green eyes, voiced and manipulated with feeling by Thomas Gilbey.
Kanako Nakano and Steve Raine play Kokiri and Okino, Kiki's mother and father, and various other roles. Kanako's Kokiri is a little ordinary and needs more projection for this space but with a turn of her head she instantly brings to life a stuck-up young woman who sees Kiki as competition. Okino too is an ordinary dad but Steve also creates a whole range of other comic characters from a flustered schoolteacher to a flouncing fashion designer, an eccentric clockmaker and a worried mayor.
Charleen Qwaye is Osono, full of warmth as the cake baker with a kind heart, and in contrast plays a florist who makes Kiki feel most unwelcome. Matthew Durkan is Tombo, Kiki's other new friend, trying to get airborne with a rotor on his bicycle, the kind of support and budding boyfriend any young girl might dream of.
This small cast sometimes seem to fill the stage with movement as one scene changes to another and in the middle, as Max Pappenheim's music builds in intensity they all become black-frocked, red hair-ribboned Kikis in a whirl of dancing.
Simon Bejer's design offers colourful costumes and a set of varied boxes that can be pushed or piled into new configurations or opened to reveal surprises combined with Andrzej Goulding and Phoebe Halstead's video projections and animations.
You can't help but love this big-eyed Jiji, whom Thomas Gilbey and puppet director Robin Guiver give such life to: there is a particularly haughty moment when he walks out on his mistress, and this production makes sure that we see Kiki as far from perfect whether it's overdoing the broom she makes for her first flight or getting too big-headed. She learns from her mistakes but the play does deliver its message heavy-handedly.
It is ninety minutes of engaging entertainment for the audience of seven and upwards that it is aimed at and I think the slightly younger would love it too.
Reviewer: Howard Loxton