Kill Climate Deniers
David Finnigan
Pleasance London (Downstairs)
–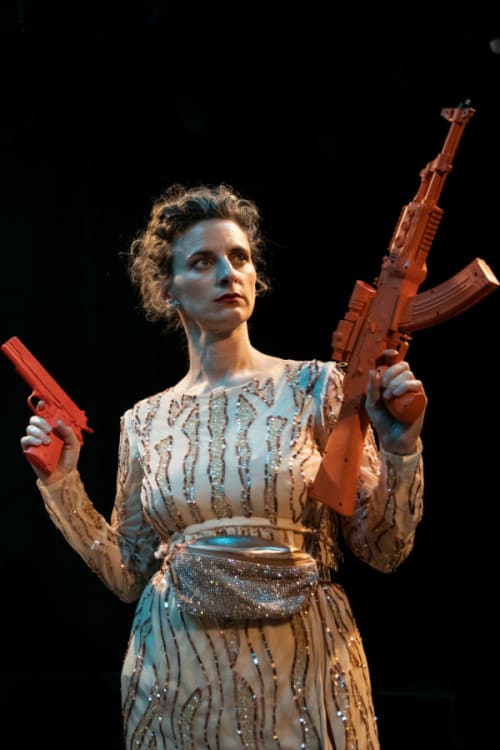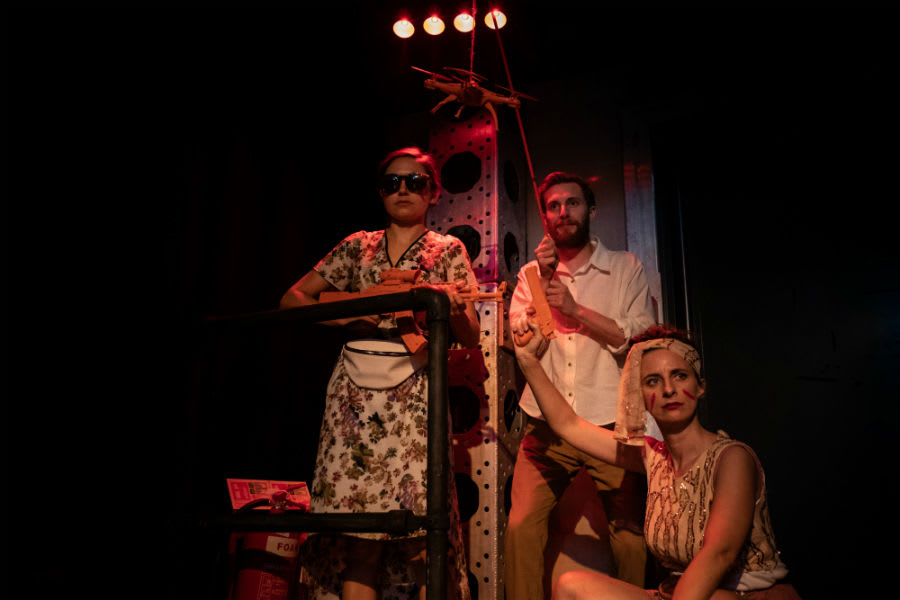 Kill Climate Deniers may have seemed to some to be a disturbing, provocative title, but the play itself is a gentle knockabout comedy that has very little to say about climate change or the difficulties of getting action to stop it.
Although politicians are notorious for coming up with crazy ideas to avoid dealing with climate change, the fictional Australian Environment Minister Gwen Malkin must beat all others with her claim to a reporter that the government is "proposing to cool the planet down... by blocking incoming sunlight... No more shall we suffer the tyranny of daylight."
If that looks like putting an end to her career, then her attendance at a Fleetwood Mac concert risks ending her life when it is taken over by gun wielding climate activists threatening to kill the audience unless the government takes immediate action on climate change.
Gwen Malkin, played with fine comic timing by Felicity Ward, shifts from being a clumsy, barely articulate politician, into a a fearless action hero, shooting dead every terrorist in her way.
Alongside her runs press adviser Georgina Bekken (Kelly Paterniti), promoting Malkin's exploits on social media and playing '80s dance music to kill by.
The climate terrorist Catch played by Bec Hill and the other terrorists played by Hannah Ellis Ryan don't get much sympathy.
The action story does include the occasional monologue on, for instance, the inability of scientists to communicate but this adds to the fun rather than developing the plot or our understanding of any issue. Interspersed throughout the show is an account by the supposed writer Finig (Nathan Coenen) of the absurd reaction to the play's title.
The climate deniers needn't have worried. No climate deniers are even threatened in this amiable comic romp.
Reviewer: Keith Mckenna