Kill Johnny Glendenning
Daniel C Jackson
Lyceum Theatre, Edinburgh and Citizens Theatre, Glasgow
Lyceum Theatre, Edinburgh
–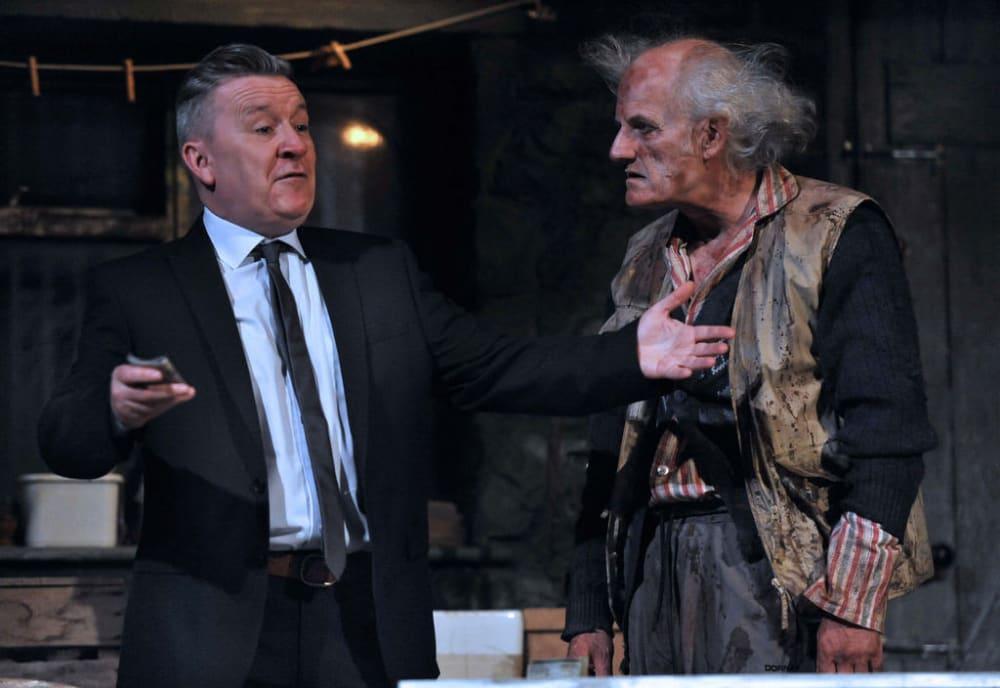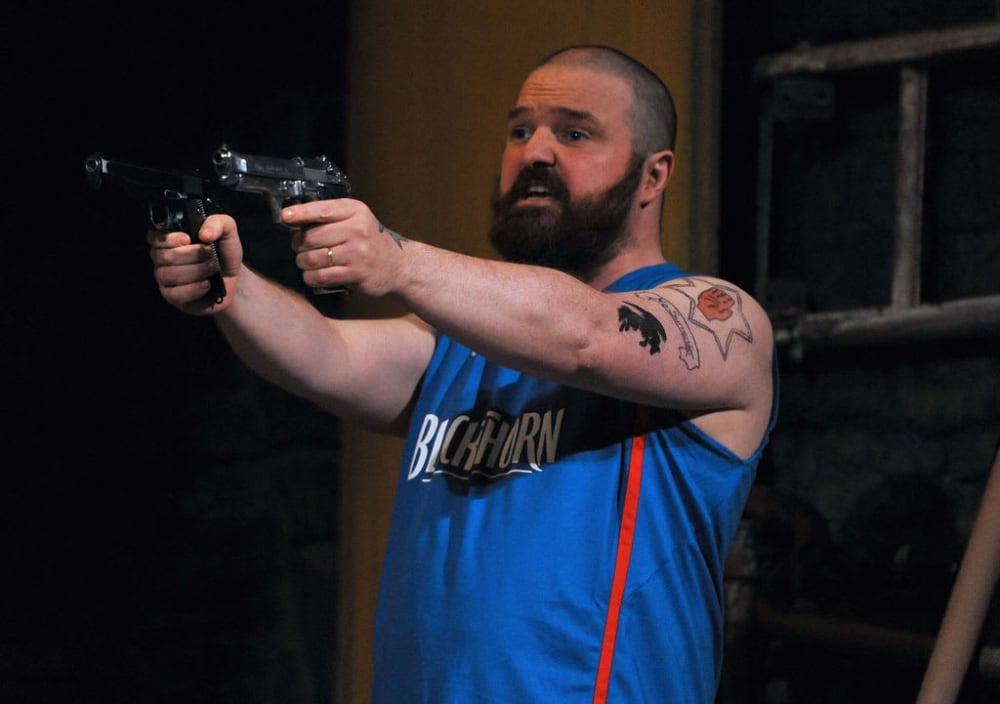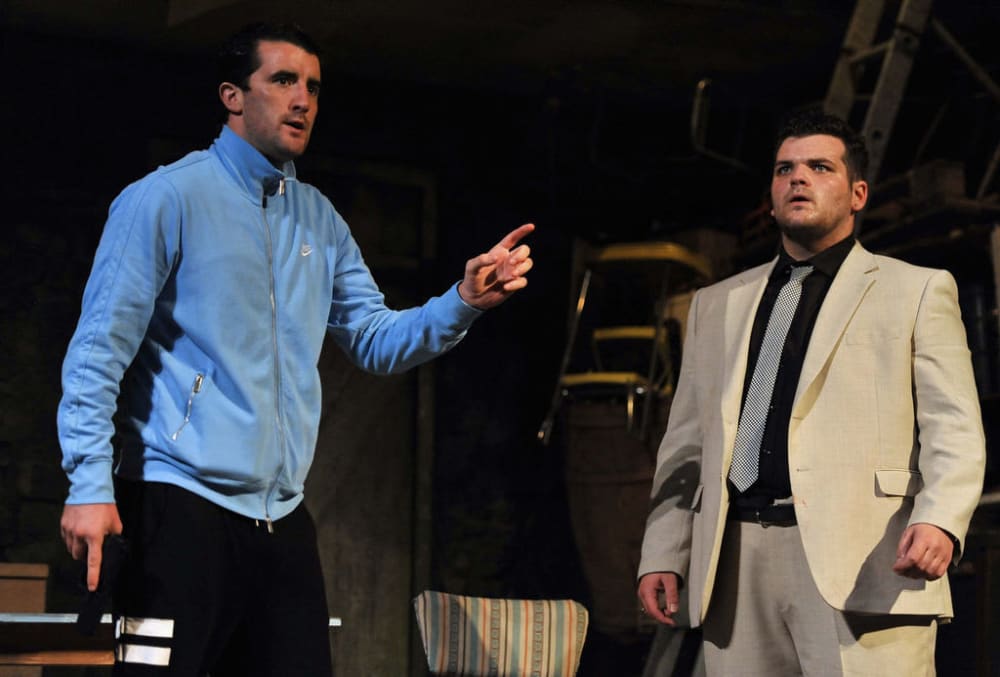 It might seem difficult for theatre to compete with action films and video games in the sphere of hardcore violence, but D C Jackson's new play merits comparison with the films of Tarantino or Peckinpah. Theatre ability to shock is definitely still there despite all the competing media.
The play isn't all violence, but it is fast-paced and, at its most extreme, it is not for the squeamish; one couple did quietly exit the stalls. Jackson includes some great dialogue, at times menacing, at other times comic.
The play's two acts take place in two very different worlds. The first act takes place in a run-down farmhouse in Ayrshire, a place used by a group of Glasgow gangsters to dispose of bodies. In the second act, the action switches to a trendy flat in the west end of Glasgow.
The two very different but very thoroughly conceived sets show the two sides of life in Glasgow. Aside from the great sets, the farmhouse is particularly wonderful as a revolting and decaying depiction of backward rural life. The two acts are also backwards with most of the second act's action taking place before the first act.
The characters who populate these two worlds are slightly larger-than-life creatures of Glasgow's criminal world. Two rather incompetent hitmen, Dominic (Philip Cairns) and Skootch (Josh Whitelaw), are the instigators of the plot's descent into violence, bungling an attempt to scare journalist and biographer Bruce (Steven McNicoll).
Dominic and Skootch are both trying to prove themselves and fighting back a load of nerves due to their inexperience. Skootch has dressed like Tony Montana in Scarface for effect. This bungling pair though seem relatively sane beside some of the other characters. Farmer Auld Jim (Kern Falconer) is a Steptoe-esque creature who mutters ominously and tends to his ancient mother who lives in the attic. The craziest and last to appear is Johnny Glendenning (David Ireland) himself.
Glendenning, an Ulster gunman with a penchant for reggae who loves guns but also loves his own image and making sure he gets enough media coverage, is the play's biggest character brought to life with great energy by Ireland. His loud, brash craziness is balanced nicely by the play's other big criminal, MacPherson (Paul Samson), a smaller, smarter, quieter more menacing face of the criminal world.
It is a really enjoyable play, partly because it doesn't take itself too seriously and the characters have some really great lines. There are, however, some underlying messages about how the media covers gangsters and also more generally about aggressive behaviour amongst people, particularly men.
It isn't just Jackson's script that makes this such a good show; it is a really good ensemble, with mix of fresh faces and old hands and really great performances that keep you gripped the whole way through.
Reviewer: Seth Ewin