Kindertransport
Diane Samuels
Hall & Childs, Paul Tyrer, Booking Office Ltd, Belgrade Theatre
Opera House, Manchester
–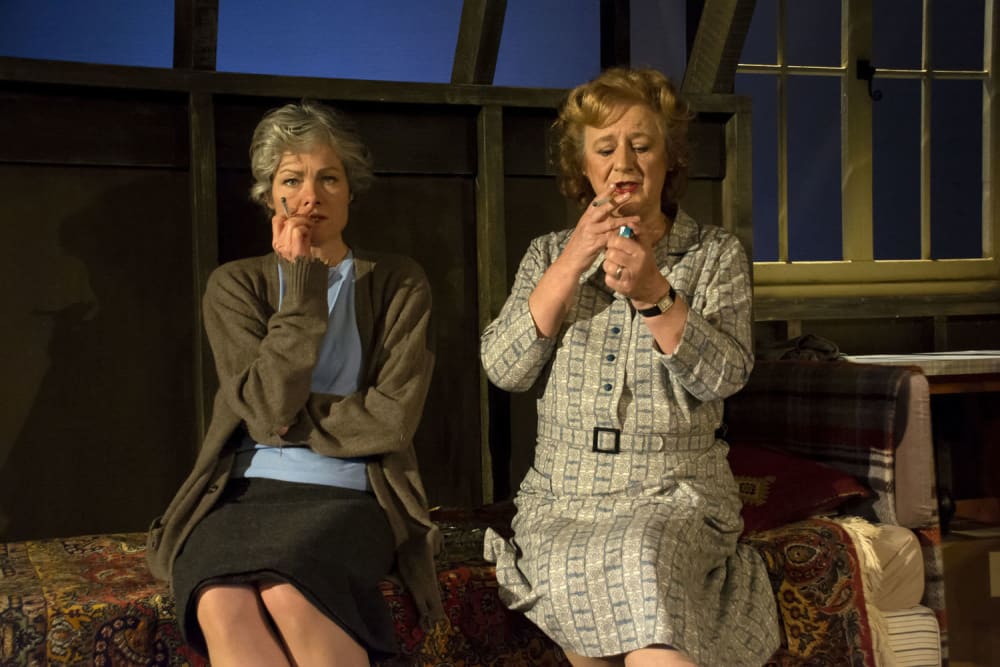 The transport of 10,000 mainly Jewish children, away from the impending second world war in Europe and to safety in England, could have remained just another footnote to the horrors of that conflict, had it not been for Diane Samuels's play.
It's now 21 years since she penned the drama that wraps itself around the event, and 75 years since the trauma itself.
Kindertransport is now an established A-level text, and on the last week of its current national tour here there seems no reason why it won't be regarded as a significant play for many more years to come.
Instead of a drama about the evacuation itself, Samuels delves deeper into the psyche of mother-daughter relationships, familiar territory for a great many dramatists down the centuries.
As Eva leaves her mother Helga behind in Hamburg in 1938, her plight contrasts with that of Faith, about to cut the apron strings—several decades later—with her own mother Evelyn.
So themes of separation, lost innocence, guilt, identity and, above all, denial play around a plot built on revelations, and haunted occasionally by a sinister Pied Piper figure that actually feels like one theatrical trick too many.
Naturally there are overheated exchanges at times but this production is at its best when the drama is left to simmer, and Alicia Ambrose-Bayly, understudying the pivotal role of the adolescent Eva on opening night, is to be congratulated for smoothly adopting this latter style.
All neatly contained within two 50-minute acts, and acted out on Juliet Shillingford's attic-style set design which also subtly suggests the skeleton of a concentration camp hut, it's a generally effective drama that clearly has a strong appeal to younger theatre audiences. And that in itself is always a good thing.
Reviewer: David Upton