King Lear
William Shakespeare
Chichester Festival Theatre
Minerva Theatre, Chichester Festival Theatre
–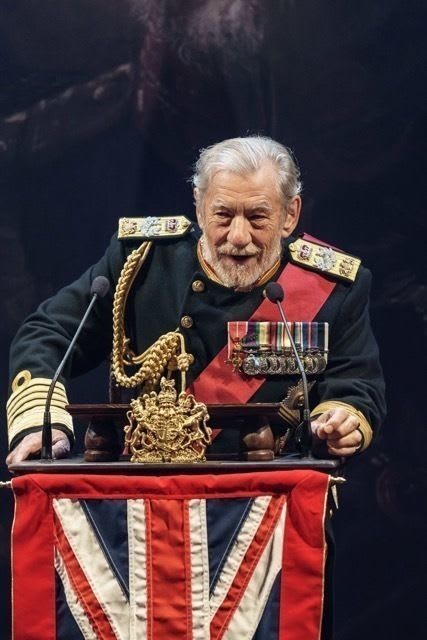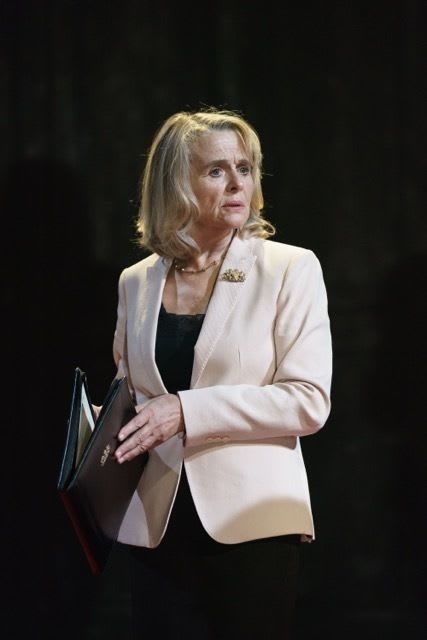 Ian McKellen is amazing! At the age of 78 he takes on a three-hour Shakespearean drama and the strains, both physical and mental, which go with the role of King Lear, a character which of necessity goes through the whole range of human emotions from vain autocratic pomposity through fierce anger, uncertainty, bewilderment, acceptance of rejection and at the end, too late, becomes more thoughtful and caring, realising the fragility of human life and regretting what has gone before.
His expression of tenderness as he puts his already wet jacket over Kent's shaking shoulders is emotionally moving, as is the pathetically spoken "if you have poison for me I will drink it" to Cordelia expecting her to be as cruel as her sisters. His physical strength is not in question either as he picks up a chair to hurl it in anger and his stamina is astounding as, with no concession to age, he is soaked to the skin and remains so for what seems an inordinately long period of time as the action in the raging storm continues. They all get very wet. I just hope the water is at least warm.
In a gender switch which works extremely well, the Earl of Kent is now the Countess of Kent, Sinead Cusack, bringing a woman's compassion, sympathy and understanding to a role which has her remonstrating with the King about his treatment of Cordelia and creates her own banishment. This king is not to be opposed—at this point.
The daughters take turns at a podium to speak of their love for their father. Goneril and Regan, anxious for their inheritance, bringing to mind politicians oozing sincerity when speaking to potential voters, and proving the emptiness of their words when expected to look after him. It's a little echo of today's world with siblings passing a parent from one to another and so much of the play does equate to circumstances today with the world bewildered and in turmoil, and Lear's fear of going mad comparing to our fear of dementia. The play reminds us that mortality comes to us all eventually, and it's a powerful and frightening message.
This is undoubtedly McKellen's show but he also has the backing of a fantastically talented and experienced cast. Dervla Kirwan's Goneril is cold, calculating and selfish while Kirsty Bushell as Regan seems totally deranged at the gouging out of Gloucester's eyes, so excited and thrilled by the first, she whoops and dances with joy demanding the other eye as well, but perhaps stamping on the eye was getting a little overly realistic. it certainly had a reaction from the audience.
Of the Earl of Gloucester's two sons—another fight for inheritance here—Damien Molony really gets into the spirit of bastard son Edmund, wily, devious and resentful, while legitimate Edgar (Jonathan Bailey) is innocently far too trusting. Fight director Kate Waters, as well as the battle scenes, has choreographed a frighteningly credible fierce fight between the two boys, extremely well executed and there must be a bruise or two to show for it.
As for Tamara Lawrence's Cordelia, it's a real pleasure to watch her, the constant gathering up of her over-long beautiful dress adds to the sense of worry she feels when listening to her sisters give their version of love and the reconciliation with her father is satisfyingly touching.
Jonathan Munby's production is so gripping, involving and intense that it is a surprise to find, in the interval, that two hours have passed, and if this is McKellen's swan song (which I I very much doubt) it would be a fitting conclusion to an exceptionally brilliant career. Thankfully I'm sure we will see more of him.
Reviewer: Sheila Connor