King Lear
William Shakespeare
Shakespeare at the Tobacco Factory
–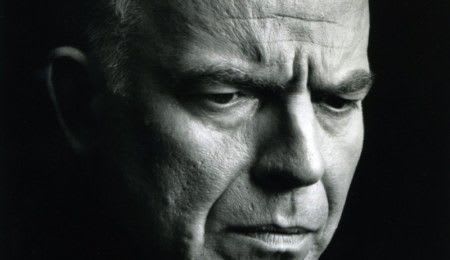 Regional theatre audiences may be falling, according to newspaper reports, but in Bristol, Shakespeare at the Tobacco Factory continues to go from strength to strength, with sell-out shows of its latest production, King Lear.
It is hard to over-praise the virtues of the company which has been overseen for 14 years by its director Andrew Hilton, running as it does with no public subsidy—the city's other artistic jewel, St George's Hall, similarly runs without any public funding whatsoever—and yet producing work of consistent merit.
King Lear, the second Hilton has directed here, has much to commend it. It eschews the grand concept, the vulgar—Josie Rourke's Much Ado, Rupert Goold's The Merchant, Ian Rickson's Hamlet for the Young Vic—but nor does it stoop to the crowd-pleasing, the easy laugh, as the Globe is often wont to.
Hilton's emphasis is, as ever, on the text and every consideration is seemingly bent on serving it with clarity of meaning uppermost. You would think this would be a given but I've lost count of the occasions over recent years when even very experienced actors at the RSC have been all but incomprehensible.
Over the last few years, SATTF have given us a fine Julius Caesar, clear, fleet, and an even better Richard II last year. I don't think Lear rises to these heights. This after all though is one of the greatest plays in the language and it is rightly said that no actor can hope to succeed in every aspect of the King.
John Shrapnel, as Lear, brings a wealth of experience, a powerful voice and, as Kent has it, "authority". However, he doesn't find the growing sense of apprehension of his psychic disintegration and the fear that comes with it, "let me not be mad, sweet heavens, not mad". Nor did Christopher Bianchi, as the Fool, use his foolery, as others have, to distract Lear from his own unravelling.
Put simply, not enough seemed to be at stake here. When Lear curses Goneril, "Into her womb convey sterility/Dry up in her the organs of increase", and so on, which is just about the most terrible words a father could say to his daughter, they go for too little and are no registered in the way they should be.
I did, however, otherwise think that Julia Hills, as Goneril, is very good, the standout performance apart from Shrapnel's in fact. Also commendable is Simon Armstrong as Kent, particularly when he later joins Lear in disguise.
Typically, the play is set in period costume though here the action, to judge from Harriet de Winter's costumes, is roughly 17th century and props are few.
I did wonder whether Hilton took the interval too soon at just an hour and 15 minutes in, before the storm scene, given that the show runs for over 3 hours.
If not the greatest Lear you will see, it will by no means be the worst. In my case, that was the horror show staged by Liverpool Playhouse a few years back which had of one of our most respected stage veterans, the late Pete Postlethwaite, and the director Rupert Goold, lauded by some as one of the most exciting directors staging Shakespeare in this country at the moment.
If you haven't seen Lear before, then I would commend this production to you. If you have seen productions of Lear before it is still well worth your time.
Reviewer: Pete Wood