The Fortunes of King Croesus
Reinhard Kaiser, libretto by Lukas von Bostel (English translation by Tim Albery)
Opera North
Grand Theatre, Leeds
(2007)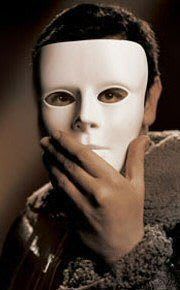 Opera North has never shied away from performing little-known and unusual works, but the company has well and truly struck gold with the British stage premiere of The Fortunes of King Croesus. Reinhard Kaiser's name is largely unknown outside musicological circles and he is chiefly remembered as an important influence on Handel, who played in the orchestra of the Theater am Gänsemarkt, Hamburg, at the opera's first performance in 1730. However, this production - in the capable hands of conductor Harry Bicket, director Tim Albery and a superb cast headed by the young American male soprano Michael Maniaci - is no dutiful tribute to Handel's mentor. It's quite simply a revelation, a chance to enjoy a work so musically inventive and dramatically involving one can only marvel that it went unperformed for over two centuries.
As is so often the case with Baroque opera, the plot is incredibly complicated on paper but much easier to follow in performance. Croesus, the obscenely wealthy King of Lydia (Paul Nilon), wallows in his hedonistic lifestyle and ignores the warning of court philosopher Solon (Eric Roberts) that pride comes before a fall. The King's son Atis (Michael Maniaci), who has been dumb from birth, is in love with the refugee Princess Elmira of Media (Gillian Keith), who returns his love but has to rely on the Prince's friend Halimachus (Stephen Wallace) to translate Atis' gestures into words. Elmira's blowzy lady-in-waiting Trigesta (Sarah Pring) is enjoying a rather more earthy fling with Lydian bon viveur Elcius (John Graham-Hall), and court lady Clerida (Fflur Wyn) is besotted with the power-hungry Orsanes (William Dazeley), who unfortunately is more interested in Princess Elmira. Meanwhile Croesus' loyal follower Eliates (Mark Le Brocq) is tormented with an unrequited passion for Clerinda...
Confused? Wait unil the Persian King Cyrus (Henry Waddington) invades Lydia and takes Croeusus captive, Atis finds his voice and - for reasons I won't begin to explain here - is obliged to impersonate a Persian prisoner of war who is a dead ringer for the Prince (except that he isn't dumb, of course). It all ends happily and even Cyrus, who at one point is all set to burn Croesus alive, sees the error of his ways.
Croesus is one of the few non-Shakespearian operas in Opera North's current and forthcoming season, but there is more than a touch of the Bard in the opera's structure. Scenes of high drama and low comedy are juxtaposed in a manner reminiscent of the Henry IV plays, and the bizarre subplot of the dumb prince - not to mention the villain's last minute repentance - calls to mind the surreal goings-on of Cymbeline. Tim Albery's clever translation takes a few liberties with the original text when Elcius disguises himself as an Autolycus-like salesman of nylons, undies and "something for the weekend", a scene that fits perfectly into a production set in the 1940's in which Croesus commands a fleet of golden bombers and Cyrus shares a tailor with Hermann Göring. Leslie Travers' set includes a crashed plane, and the fancy-dress ball in the opening scene makes money-saving use of Opera North's costume department.
There really is something for everyone in Kaiser's score. Spectacular arias, rousing choral scenes and witty comic songs come thick and fast,and although few of the many tunes are developed to the extent that we associate with Handel the relatively short scenes allow the drama to proceed at a cracking pace. There isn't a weak link in the cast and lovers of Baroque music will not want to miss the British debut of male soprano Michael Maniaci, whose pure, incredibly powerful voice is quite extraordinary. This is surely as close as twenty-first audiences will come to hearing the sound of the eighteenth-century castrati, an experience that turns a fine production into one of the most memorable operatic events of the year.
Grand Theatre, Leeds - 7th and 10th November
Theatre Royal, Nottingham - 27th October
The Lowry, Salford Quays - 17th November
Reviewer: J. D. Atkinson