Kings
Oli Forsyth
Smoke & Oakum Theatre
New Diorama Theatre
–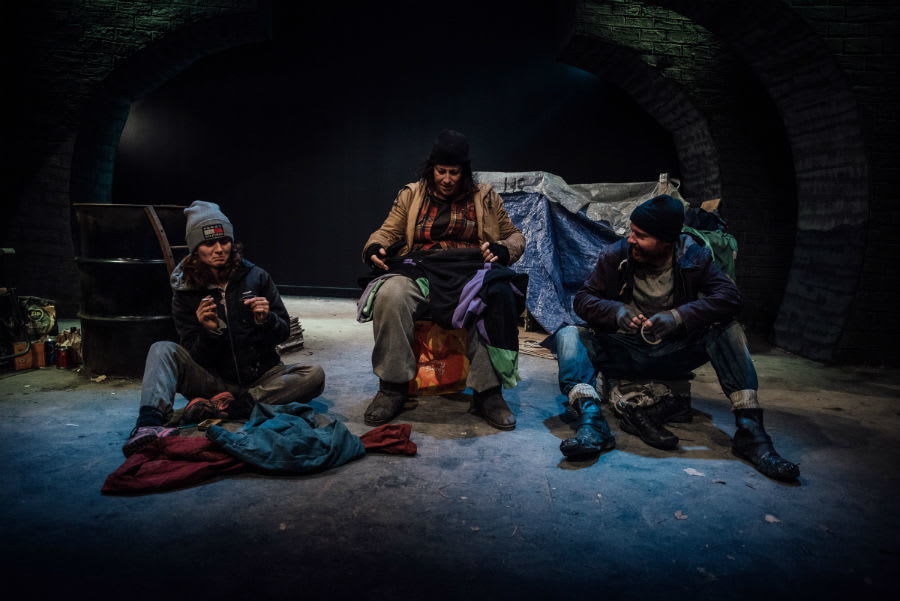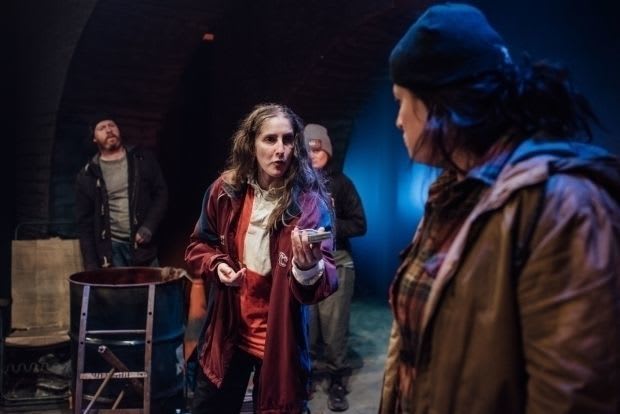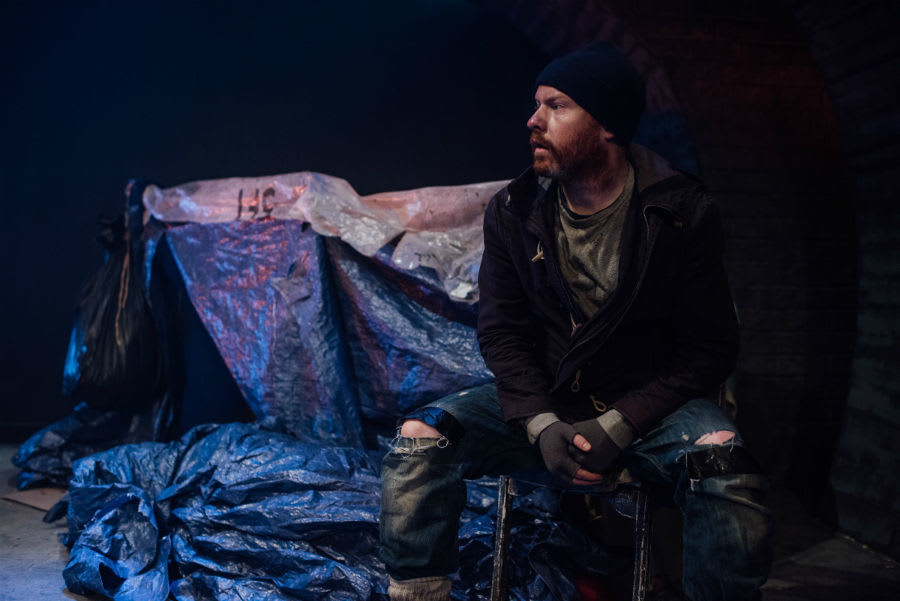 The homeless are not safe sleeping in overnight shelters.
That's what Ebi (Andy McLeod) says to other rough sleepers in Oli Forsyth's powerful play Kings that is set in a small homeless camp under a London railway arch.
All the same, Hannah (Emma James) decided to try them. The first night she got a bed but on a second night found all the spaces were gone leaving her to walk off with some man.
Most of us would regard a tent made of plastic sheets and bedding composed of damp cardboard in the shelter of a railway arch as far more risky and precarious than a night shelter. Not Ebi, Hannah and Bess.
By day, one of them can look after their belongings while the other two collect money in some public spot. As a group, they feel safer and more certain what to expect.
The well-written dialogue is clear and engaging. As they swap stories and squabble with flashes of humour, they can seem a family. Then the mood changes into something more tense and dangerous. This happens suddenly with the arrival of the stranger Caz (Madeleine MacMahon).
Being alone, Caz asks to stay the night, but Ebi and Hannah are on their guard and Bess (Libby Liburd) is particularly suspicious.
Disarming them with her quick-witted insights and card tricks, Caz becomes a member of the group.
She has a more farsighted view of what they should do to ease their situation and begins to argue for them taking without consent what society has denied them.
The play is built around the women, all of whom at times give a lead, with the one male of the group Ebi played with an easy-going amiability by Andy McLeod left to follow the others.
All the cast give fine performances but it is Madeleine MacMahon as the mysterious, charismatic visitor Caz that you will most remember.
It is an unsettling story which imagines a time when the homeless grow tired of government indifference and public complacency and decide to make their own solution to a desperate housing crisis.
Reviewer: Keith Mckenna