Kingston 14
Roy Williams
Theatre Royal Stratford East
–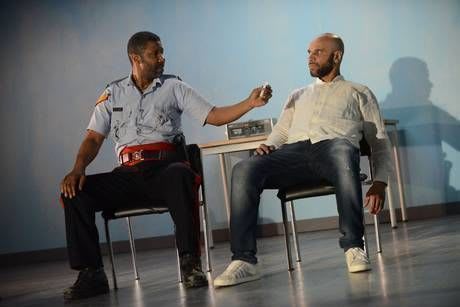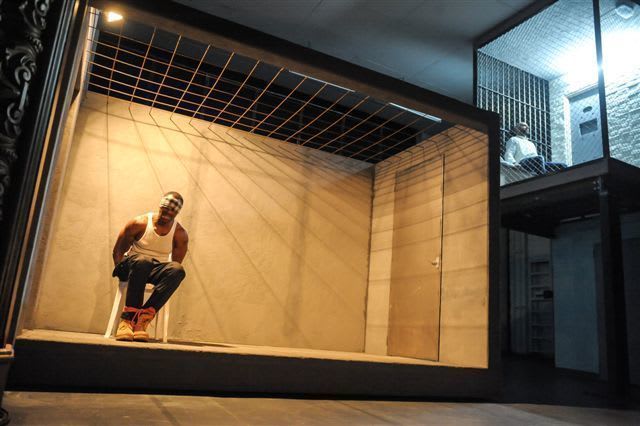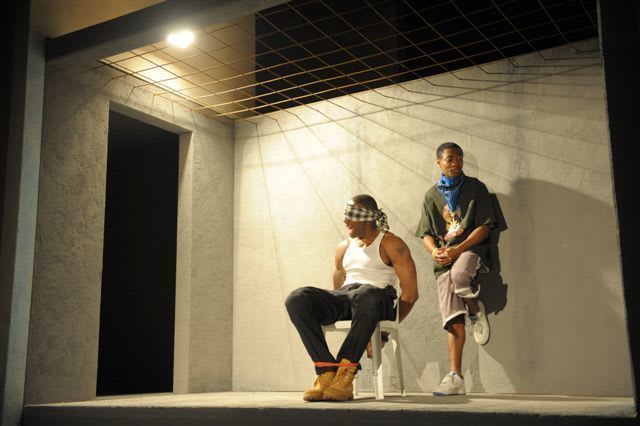 Eighteen years after having his first professional play The No Boys Cricket Club staged at the Theatre Royal, Roy Williams is back with a Jamaica-set drama about cops, crooks and corruption given a stimulating production by Clint Dyer.
It kicks off straight into the action with a gun-toting scuffle in which the officers of Kingston's Denham Police Station overcome gang leader Joker, suspected of murdering a visiting British businessman in a local hotel. A detective from London has been sent over to aid the investigation.
James Richards may be black, with a father in Jamaica whom he has never known, but, with his smart suit, English accent and smooth formality, he contrasts sharply with the Kingston policemen: long-serving Marcus drinking on duty, Carl and Neil who have their own street drug racket and their station Sergeant.
While Derek Elroy's Detective Richards gets nowhere trying to interrogate a button-mouthed Joker, played with laid-back charisma by Goldie, Carl and Neil are kidnapped by his henchmen and there is bargaining to be done.
With police and crime drama so dominant on television, some of the plotting may seem somewhat familiar but Williams still keeps things cliffhanging and uses his drama to look at the situation in Jamaica where in poor localities, where violence may be endemic, folk may see a gang leader as doing more to help and protect them than any politicians. Even the island's endemic homophobia becomes part of the plot twist.
Brian Bovell's troubled and compromised Marcus, family loyalty conflicting with duty, looks back to the hope-laden days that came with independence in contrast to the violent world he polices.
Charles Venn's Carl, unsure whether he'll get his balls blown off in captivity, gains a new sense of purpose and compassion through his encounter with Gamba Cole's young gang member Adrian, providing the play with some of its most moving moments. Ashley Chinn plays Carl's professional partner Neil and in early scenes they become a wonderful, physically inventive double-act.
Trevor Laird does some unrecognisable doubling playing both station Sergeant and the lad whom his junior officers use as their drug runner, while Tyson Oba as Joker's gang boss in his absence reveals a murdering ruthlessness behind his good-looking façade.
There is strong playing from everyone, generating excitement and drama, but at the same time Kingston 14 is often killingly funny, including two of the best jokes I have heard in years, though not ones for innocent ears.
Part of the production's success comes from Ultz's stark setting with its bare walls, steel girders and wire meshes emphasising exposure, the Joker's cell visible above through much of the action and at one point seen, together with the place across town where Carl is incarcerated, at the same time as arguments over what to do are taking place elsewhere in the station.
For anyone who may have problems with the Jamaican accents and the occasional local vocabulary, there are surtitle transcriptions with any necessary translations clearly visible, but it is a measure of the effectiveness of the production that it holds dramatically even if you do have to consult them, as a companion totally unused to them assured me, though you really won't want to take your eyes off these performers.
Reviewer: Howard Loxton