Kinky Boots
Music and lyrics by Cyndi Lauper; book by Harvey Fierstein; based on the film written by Geoff Deane and Tim Firth
Leeds Grand Theatre
–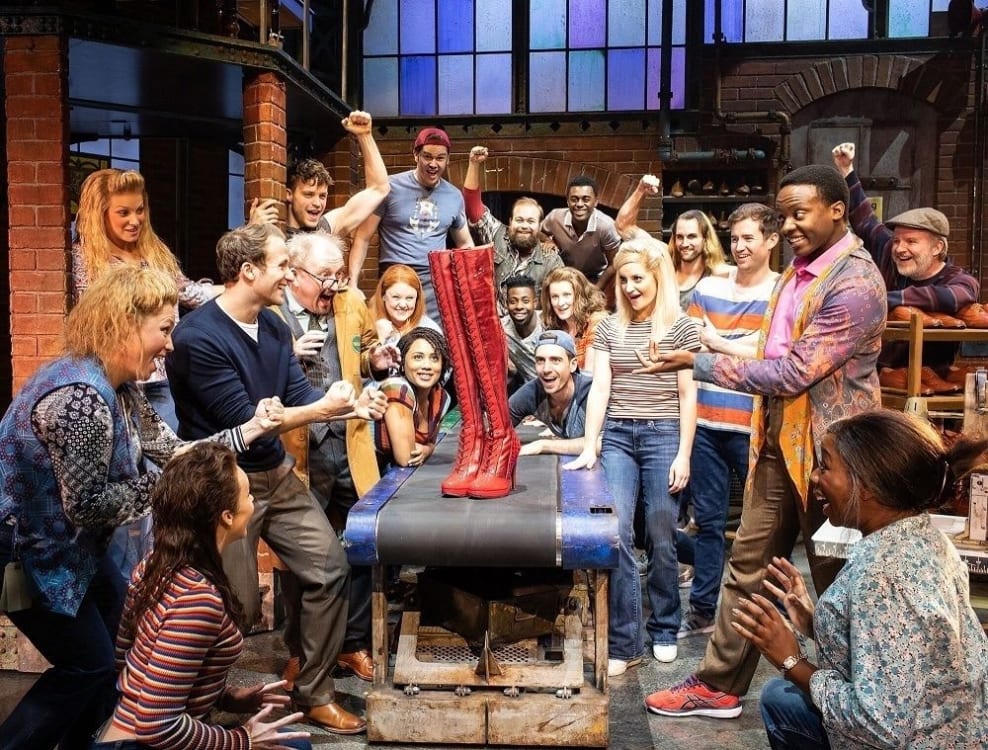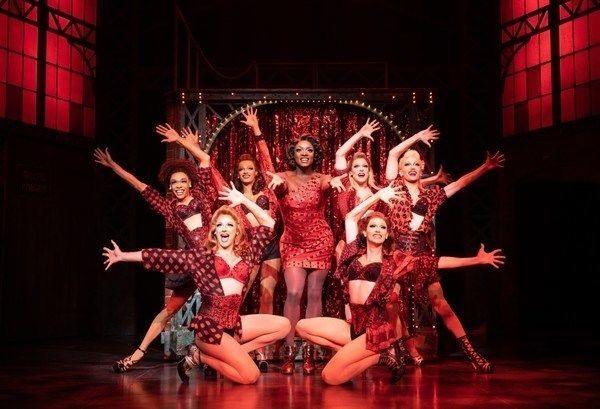 Overshadowed by the frankly brilliant Matilda when it first arrived on Broadway, Kinky Boots has become one of the most popular musicals of recent years, enchanting audiences and scooping Tonys and Olivers galore. Not bad for a show based on a largely forgotten 2005 film, which it has easily surpassed in the public imagination.
Inspired by true events, Kinky Boots tells the story of a struggling shoe factory in Northampton. After inheriting the business from his late father, Charlie Price (Joel Harper-Jackson) must find a way of saving the factory from bankruptcy.
Fate intervenes in the form of a six-foot drag queen named Lola (née Simon) who inspires Charlie to save the business by ditching the boring men's shoes they've been making in favour of a more niche market: high-heeled boots for cross-dressers.
As you would expect from the man who brought us La Cage aux Folles, Harvey Fierstein offers audiences an uplifting vision of diversity and friendship. When Lola first struts into the factory in her high heels, she is mocked by some of the more boorish factory workers, namely the macho Neanderthal Dom (Demitri Lampra). Over the course of the show, however, she overcomes their prejudices and opens their eyes to the importance of accepting people on their own terms. This could all be unbearably preachy if done badly, but Fierstein's script is much too smart for this.
Pop royalty Cyndi Lauper, making her musical debut, has written a cracking score filled with memorable songs that linger in the memory. Highlights include the ferocious "Sex is in the Heel" and the lovely, plaintive "Not My Father's Son", but my favourite might be "The History of Wrong Guys", which is splendidly performed by Paula Lane.
Lola is a brilliant part and requires an actor with—to quote Ru Paul—charisma, uniqueness, nerve and talent. Enter Kayi Ushe, who is nothing short of brilliant in the part, putting me in mind of Grace Jones and Tim Curry at his most uninhibited. Whether it's dancing up a storm or delivering one-liners with marksman precision, it's difficult to pry your eyes away from him.
It must be difficult to compete with a force of nature like Lola, but the rest of the cast just about manage to hold their own. Joel Harper-Jackson is a supremely likeable stage presence with a strong singing voice, and he is matched by Paula Lane as his dizzy employee / love interest Lauren. There are also characterful supporting turns from Demitri Lampra, Adam Price, Lizzie Bea and Niki Evans.
Kinky Boots features some spectacular dance sequences from director Jerry Mitchell, and Lola's Angels (Connor Collins, John J Dempsey, Damon Gould, Joshua Lovell, Chileshé Mondelle and Toyan Thomas-Browne) bring glamour to David Rockwell's drab Victorian factory.
Kinky Boots is a giddy, fun-filled spectacle.
Reviewer: James Ballands